To celebrate the upcoming Star Wars release The Force Awakens, General Mills pulled out boxes of collectible cereals that include an award to see an exclusive picture of the film. I made some Star Wars inspired popcorn and cereal dessert or as my kids called them: Star Wars Cereal Force Orbs
I found the Mini Trix box™ with the logo bunny, Princess Leia dress, and inside comes a droid viewer shaped like one of the characters from the film in which you can see an image of Star Wars: The Force Awakens, there are six droids, each with a different scene.
My kids got excited when they saw the box and quickly pulled out the droid viewer, now they're ready to go look for the other droid viewers to complete the collection before the movie is released on December 18, each droid contains an exclusive Star scene Wars: The Force Awakens.

And as we know, popcorn can't be missing when watching movies, so I thought I'd make you some Star Wars-inspired popcorn and cereal popsicles using the Mini Trix™ Big G cereal, the cereal colors reminded me of the bright laser sabers or star wars.
My kids loved popcorn and colored cereal popsicles and even named them Star Wars Cereal Force Orbs.
In addition to the Mini Trix™, the Star Wars collection boxes are Honey Nut Cheerios™, Cookie Crisp™, Cinnamon Toast Crunch™, and Reese's Puffs™.  
By the way, did you know that every General Mills cereal is made with whole oat grains and contains at least 10g of whole grain per serving? Excellent for a good breakfast!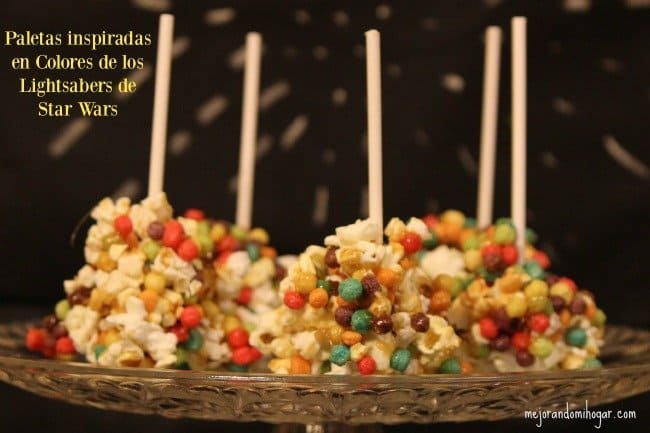 Are you ready to make Star Wars-inspired popcorn and cereal dessert
Star Wars Cereal Force Orbs
Ingredients
1 bag of popcorn or microwave popcorn
3 cups Mini Trix cereal™ by General Mills
3 cups of sugar
10 popsicle sticks
Parchment paper (optional)
Make the popcorn following the instructions of the package.
Cover a medium bowl with parchment paper and add popcorn and Trix cereal, mix. Parchment paper is optional, just to save cleaning time.
Heat the sugar in a small saucepan on the stove until it melts, moving occasionally, for about 4-5 minutes.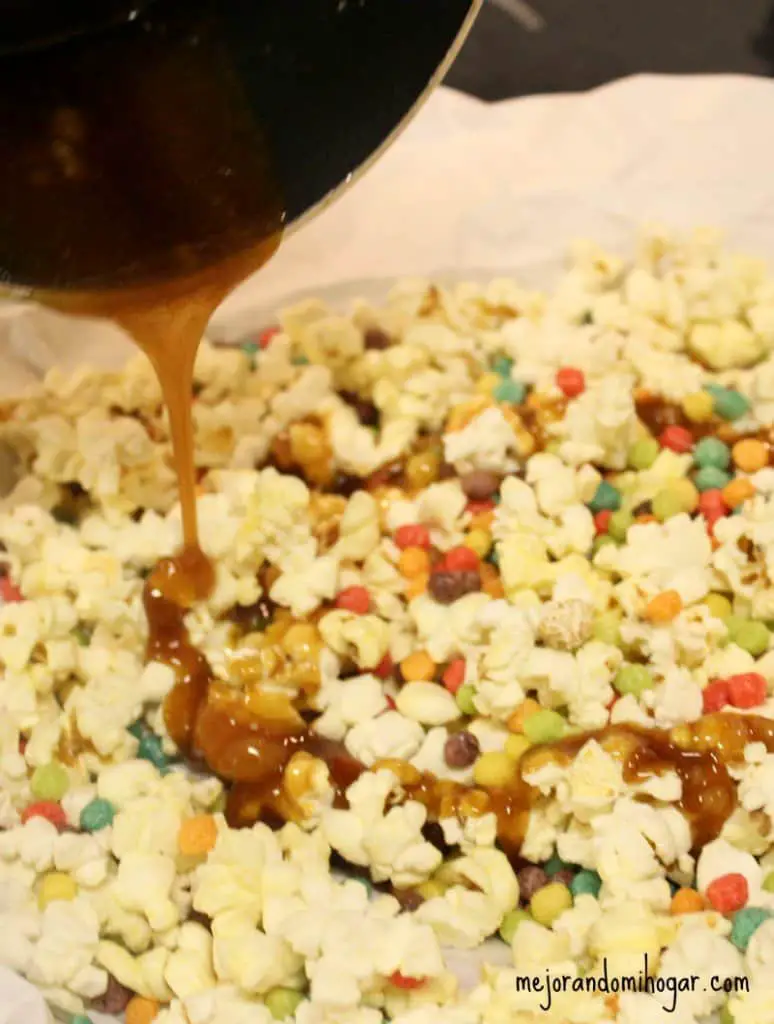 Immediately after the sugar is melted, pour it carefully over popcorn and cereal mixture.
While the mixture is hot and with the help of a piece of parchment paper form balls to make the Star Wars cereal force orbs
You can leave them like this or insert a popsicle stick while they're warm.
I hope you enjoy them!
Check here cereal hearts.