Did you know that tooth decay is the number 1 childhood disease and affects more than 2 million children in the U.S.? Help them fight it with these tips to protect your children's dental health.
February is National Dental Health Month for Children, one month to identify and fight chopped teeth or tooth decay.
As parents, we have the best weapon to fight cavities in our children, we can achieve it by instilling good dental cleaning habits from a young age, I take my children regularly with the dentist, for check-up every six months; as there are three, I try to take them on the same date, so I take advantage of the time and it is easier to remember future appointments.
At each check-up they have dental cleaning, they have been put sealants to help prevent cavities, sometimes they take x-rays, thanks to that we discovered that Brendita had an extra tooth inside the palate that did not let one of their teeth come down uppers of the front, those we call "rabbits."
Many parents have the wrong belief that tooth decay in primary teeth or "milk" does not matter as they will be replaced by permanent teeth. However, tooth decay and poor gum health can negatively impact how permanent teeth develop," she says. Townsend.
I invite you to know more about the subject, join us!
Twitter Party: Tuesday, February 9, 2016 from 12:00 pm CT to 1:00 pm CT
Hosts: @Salud Today, Jefferson Dental Clinic
 Kids.Gov, It's Time Texas.  
Hashtag #DesarrollaSonrisas
Instill good dental health habits in your children as early as you can, I'll share some tips from Jefferson Dental Clinics to achieve it.
Tips to Protect Your Children's Dental Health
Take care of the children's teeth, even if they haven't sprung yet. Clean the gums of babies and very young children after each meal with a wet cloth or special wipes.
Limit bottle content to water, formula or milk only. Acidity in soft drinks and sugar in juices can lead to deterioration of tooth enamel.
Children three years and older should brush their teeth with a special toothbrush and toothpaste for children.
Flossing is a critical step for children whose teeth have already sprouted. Failure to floss affects up to 35% of tooth surface.
Children should visit their dentists regularly annually for professional cleanings and oral exams.
Dental seals or sealants, which are a layer of protective plastic applied to the back of your children's teeth, can help prevent cavities.
Finally, set a good example for your children by bringing healthy habits yourself.
Print the Next Table, so that your children mark the stars, every time they brush their teeth!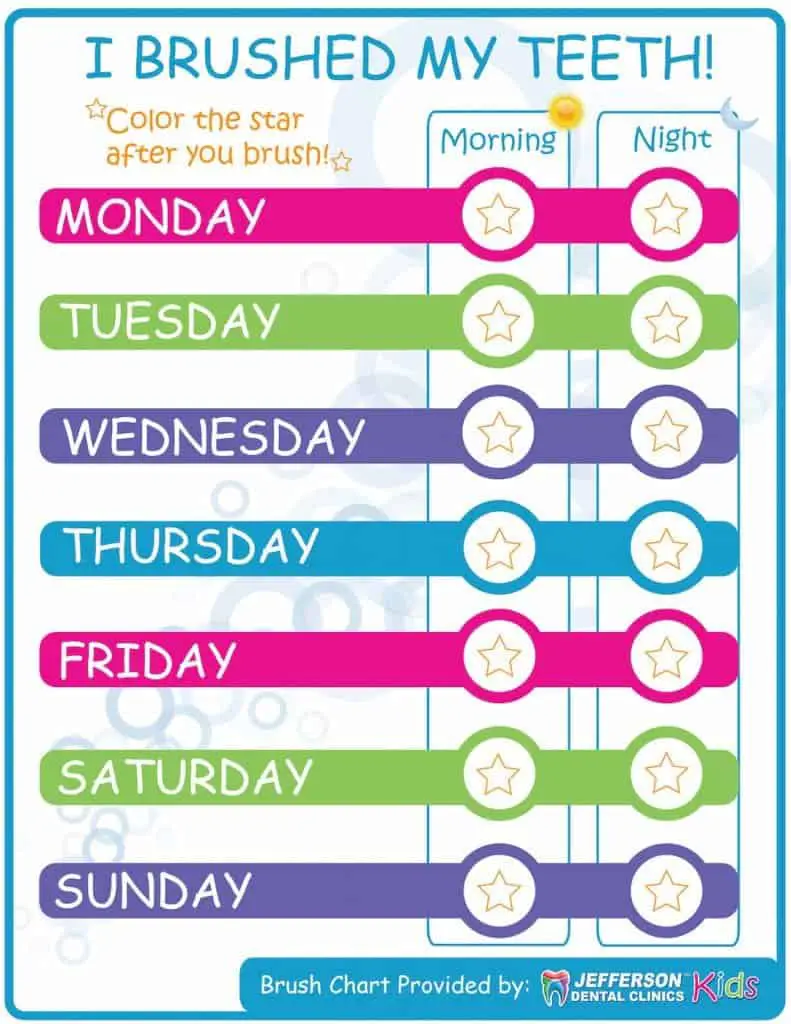 Tooth decay affects in different ways." The adverse effects of tooth decay go far beyond a simple toothache," says Dr. Leslie Townsend, DDS., Regional Dental Director, Jefferson Dental Clinics.
Poor oral health in children can cause them to miss school, lack of concentration, low self-confidence, difficulty in speech and verbal articulation, and difficulty eating.
For more information on oral care and didactic prevention information visit jeffersondentalclinics.com.
I invite you to the Sweepstakes!
The prize is a $200 package that includes
 "A Year of Dental Care" for a family of 4 like the one in the photo.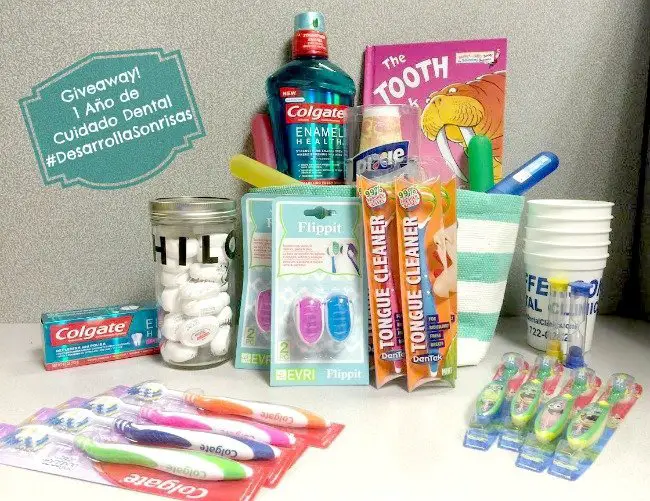 The kit includes:
Toothbrushes for adults and children
Floss
Mouthwash with glasses
'Brush holder' to care for toothbrushes
Cleaners for the tongue
Toothpaste
Book "The Tooth Book" written by Dr. Seuss
To participate leave a comment first on the blog, mention a step to protect your children's teeth and then make at least one of the options in the Rafflecopter box; you need at least one to enter the draw, but the more you make the more chances you have to win.
This article is part of a sponsored campaign.
You don't need a purchase to participate. The Sweepstakes ends on February 9 at 11:59 p.m. The Winner will be announced on February 11 thyself in the same Rafflecopter box and on our Facebook page.