We paid a nominal fee to attend Disney Social Media Moms Celebration, however, my opinion is personal.
Woody, Buzz, Jessy, Rex and the entire TOY STORY gang are waiting for you at TOY STORY LAND from June 30 to spend an unforgettable holiday!
The news that TOY STORY LAND arrives in Walt Disney World we loved it more because TOY STORY is one of my family's favorite films, but especially of my eldest son, I could tell you that we almost knew the first memory movie , because my son who was very young, I saw it once and a thousand times on DVD.
In Toy Story2 my second child was already there and I still remember them watching the movie as I hear Woody say: It will be fun until he grows up and when it happens, I'll have my Buzz Lightyear keeping me company… infinity and beyond!
The times we've gone to Disney's Hollywood Studio we passed through the Pixar area and this time it was no exception, but now we went to meet the model or model of TOY STORY LAND and had the opportunity to chat with Ryan Wineinger, Art Director, Walt Disney Imagineering , he has worked on this land and told us details about TOY STORY LAND.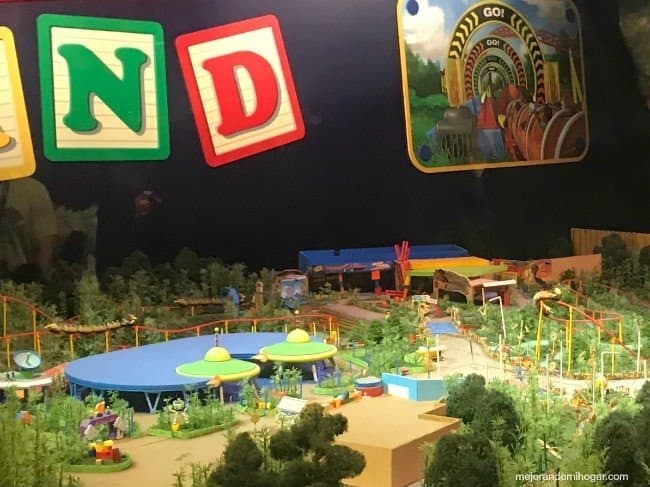 At the moment, you can see a model of what this 11-acre area will be like within Walt Disney Presents at Disney's Hollywood Studios.
This time we visited the Pixar area and got on to Toy Story Mania, one of the classics of this park and by the way, will be part of this new land of Andy's toys.
As you can imagine, TOY STORY LAND is inspired by the beloved Toy Story movies, but this time, Andy, like many of us set out to play in his yard and built an amusement park, using a roller coaster kit, crayons, Rubik, a Jengaa and different toys apart from the dear characters we already know.
Check out my video to see 5 things you should know about TOY STORY LAND.
There are many details of the film in the TOY STORY LAND model, Andy's Land, will include two games, apart from TOY STORY LAND to Walt Disney World, inspired by the film's characters.
We were able to see the model of Slinky Dog Dash, a family roller coaster, who by the way walked around New York to announce the premiere of this themed area.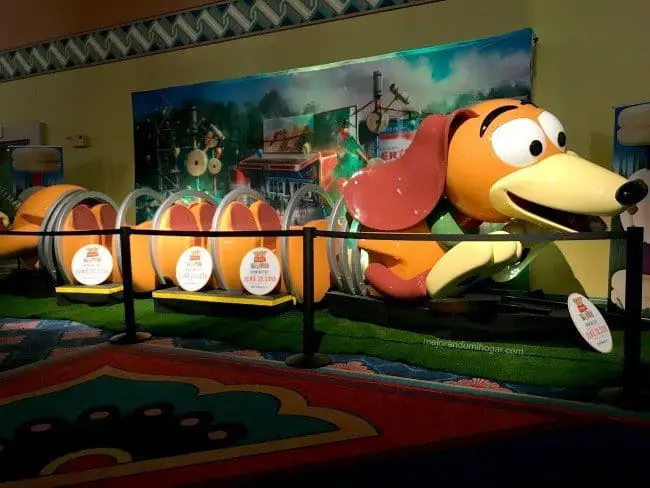 Another of the games or rides, Alien Swirling Saucers; includes the friendly green Martians who say "you have saved us, we are grateful." There will be music, colorful lights and galactic sound effects.
There will also be a Woody's Box lunch, where you can shop out the window, eat food, sodas and milkshakes.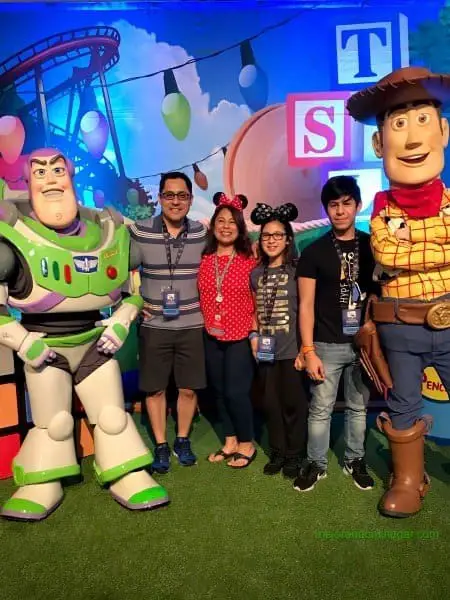 Don't miss the TOY STORY LAND premiere this summer!