We were invited to Medieval Times Dallas, my opinion is personal.
Take your family and visits to Medieval Times Dallas. Dallas Castle and Chicago already feature the new show, with changes and improvements, then be rolled out to all castles in different cities.
For the first time in the history of the 34 years of Medieval Times, it is now the King who commands, after inheriting the throne from her father, the previous king.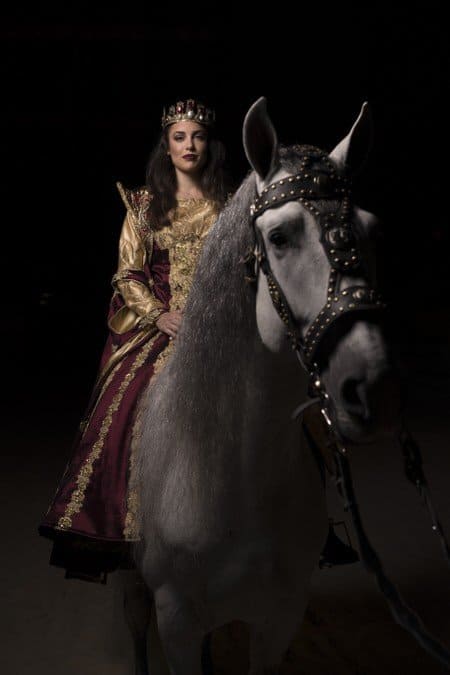 Last weekend, we went to the dinner-show offered by Medieval Times Dallas, as I mentioned in my previous visits, in medieval times castles, have several packages, but in most, you can enjoy for the same entrance price:
Jousting or Jousting. They are medieval knights' fights on horseback and with spears.
Sword games.
Sword fights.
Dance Horse Show.
Four-course dinner. (Includes non-alcoholic beverages and coffee; garlic bread, the famous Medieval Times tomato soup, chicken and vegetables; dessert).
Other surprises of the show
In addition, at an additional cost, you can take photos in medieval-era costumes, buy souvenirs and drinks at the castle bar.
The Medieval Times show has some changes:
More than 700 new costumes for all actors and horses from the nine castles; specially designed and hand-designed by a costume shop near the Dallas Design District.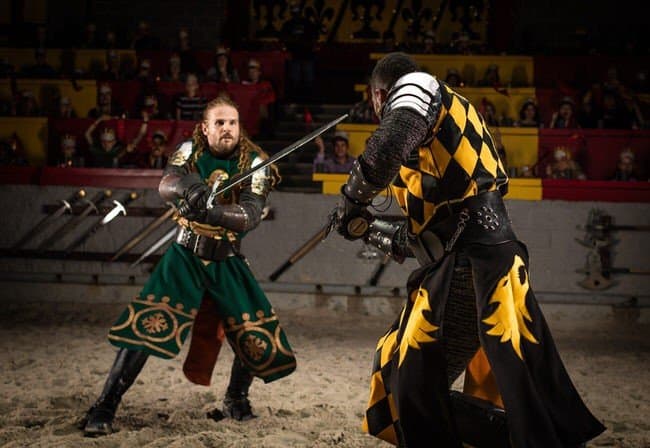 200 new armors, helmets, vests, designed and handmade in an armor store in Florida.
More than 350 members and 225 horses, were training and rehearsing the new lines and fight scenes as they continued to present the current show.
The new music was composed by Dr. Daniel May, a jazz composer and pianist ("Everest") who has worked with Sting, The Moody Blues and others. He conducted and recorded the new composition for the new Medieval Times show in Kiev with the National Symphony Orchestra of Ukraine. He conducted the choir in Ukraine with lyrics or lyrics written by the poet and choir member Solomia Gorokhivska and a cellist and violinist Pittsburgh, PA.
The music is synchronized with every element of the show, from the lights to the fights, tournaments, the entrance of the Queen, etc.
The light and sound team has spent 120 hours programming 300 music tracks and 500 light tracks. Some of the castles are installing and programming new LED system that offers 256 colors against the 14 of the previous system. The system consists of 10 miles of cable and an estimated one million dollar upgrade.
Medieval Times has nine castles in the US and Toronto, Canada. The new show is already in Dallas and Chicago, the other seven castles will have it for the next nine to twelve months.
Have you been to Medieval Times yet? Share your photos on networks using #MTFan !