A few days ago we went to try the legendary Casillero del Diablo wines, from Concha y Toro; with blogger friends and DFW influencers at Komali Restaurant in Dallas, TX.
Do you know why the name of the Devil's Casillero Wines? As it turns out that the Legend says that the person who made these wines, kept them in a basement or locker and from there they were stolen for their coveted taste, so a Legend was invented where he said that there in the basement of the Wines appeared the Devil appeared , the legend was watered and hence the name of these wines.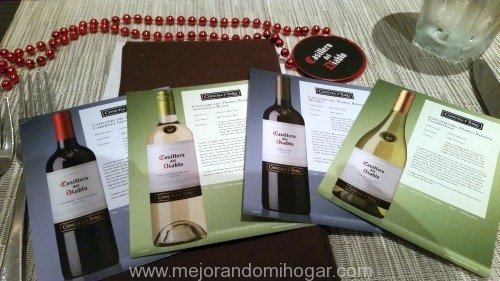 A few days ago I hosted a dinner #DiabloDinner, at the Komali Mexican Food Restaurant in Dallas, our first visit and it won't be the last. We had a special menu with Mexican food and with different Wines of Casillero del Diablo, to accompany the dinner.
Among the Menu, I chose as an appetizer the Sopes de Tinga de Pollo, they served them with Casillero del Diablo Sauvignon Blanc, Chile 2012.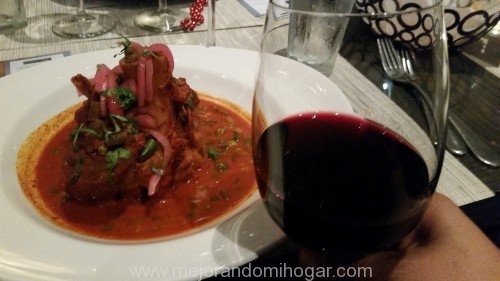 For the Dinner one of the options was my favorite dish "Cochinita Pibil", it was delicious, being red meat, I was recommended to accompany it with Casillero del Diablo Cabernet Sauvignon, Chile 2012. Those who chose fish accompanied him with Casillero del Diablo Chardonnay, 2012.
For dessert there were Crepas with Cajeta and Strawberries in the Mexican style, I chose the Crepas and accompanied them from Casillero del Diablo Malbec, 2012.
Everything was very rich!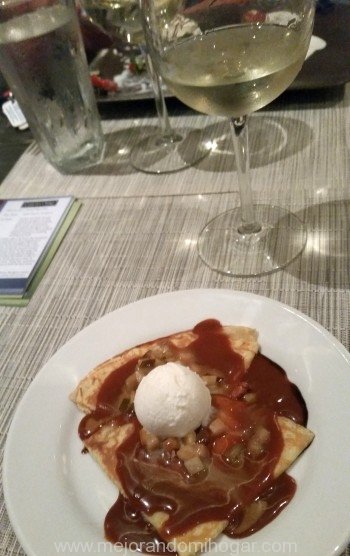 The Concha and Toro Wines we tested were:
Casillero del Diablo Reserva Malbec. It is a red wine with a fruity aroma and a mixture of spices and flavors of dark fruits such as plum and cocoa. It goes well with strong dishes of roasted meats, vegetables and firm cheeses.
Casillero del Diablo Reserva Chardonnay. It is an elegant White Wine with a light lemon yellow tone, with citrus, pineapple and vanilla aromas. To accompany seafood and fresh meals.
Casillero del Diablo Reserva Cabernet Sauvignon. Concentrated dark red wine, rich in flavor and concentrated, with aromas of cherries, blackcurrant and plum. Combine with cheese, pasta and beef dishes.
By the way, we talked to Chef Julio Peraza of Komali Restaurant who recently won the AIWF Caesar Salad Competition an Annual Competition that challenges The Dallas Chefs to get the public to vote for their Caesar Salad.
I invite you to try the Casillero del Diablo Wines… Bless you!
You can follow Casillero del Diablo in https://www.facebook.com/casillerodeldiabloglobal and https://twitter.com/DiabloWine
and Komali Dallas on Twitter https://twitter.com/komalidallas