Estuvimos con Craig T. Nelson y Holly Hunter, actores que dan las voces a Mr Incredible y Elastigirl, checa lo que nos contaron sobre sus personajes y la película, sin spoilers!
Fuimos invitados por Disney al #Incredibles2Event mi opinión es personal.
Después de ver el preestreno de The Incredibles 2, estuvimos en The London West Hollywood Hotel en Beverly Hills, entrevistando a algunas de las voces de Incredibles 2, los primeros en llegar a la sala fueron Craig T. Nelson y Holly Hunter; Mr. Incredible y Elastigirl.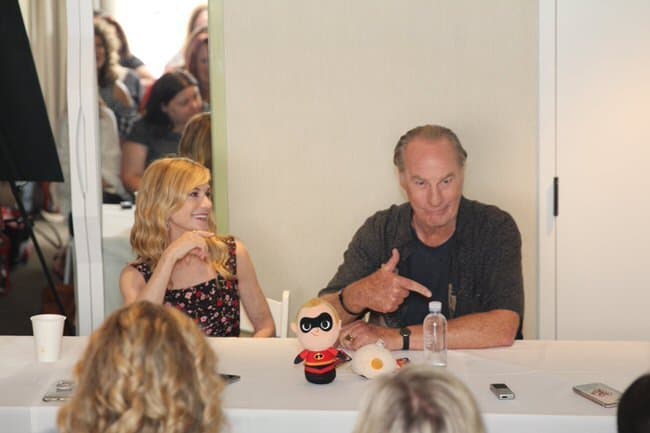 Cuándo les preguntamos cómo se sintieron al hacer la secuela de Los Increíbles Holly Hunter nos dijo que no dudaron en participar en esta segunda parte, por su parte Craig T. Nelson nos dijo que fue muy emocionante imaginar que harían pues pasaron catorce años para la segunda parte, pues no sabían nada, hasta que les hablaron sobre empezar justo cuando termina la primera parte y bueno con la misma edad que teníamos.
"No estaba seguro si la podía hacer vocalmente, tuve algo de nervios y ansiedad" dijo Craig T. Nelson.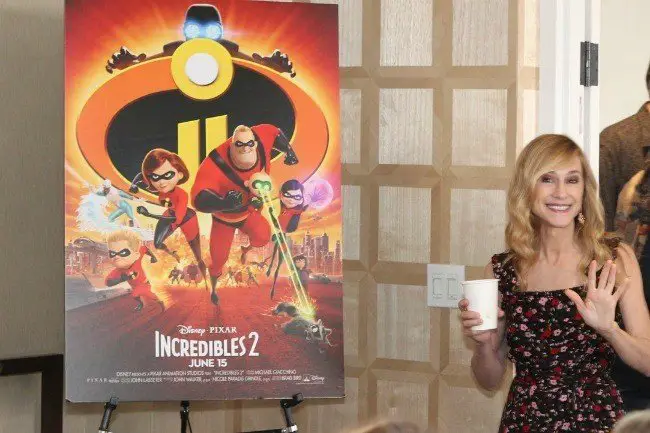 Por su parte Holly Hunter nos dijo que fue sorpendente que la película empezara quince segundos después del final de la primera parte. "Es algo completamente imposible de hacer en un filme regular, la habilidad de la animación para lograrlo es encantadora".
Los actores comentaron que hacer la secuela de Los Increíbles fue algo tan especial que ya están esperando saber si habrá otra secuela y si serán llamados a participarán en ella, nos dijeron entre risas refiriéndose a la edad.
La voz de Mr. Incredible nos dijo que el siempre estuvo esperando la secuela en versión para el hogar, pero para dares cuenta del impacto que tuvo hacer la primera y después estar listo para hacer la segunda parte, es maravilloso.
"Cuando Holly (Elastigirl) y yo nos vimos por primera vez juntos en la premier, me pregunté que iremos a ver? Yo no había visto nada y después ves esta cosa espectacular, piensas que no solo es una película animada, es algo más grande, las innovaciones que incorporaron, como audiencia, yo también soy un fan" dijo la voz de Mr. Increíble.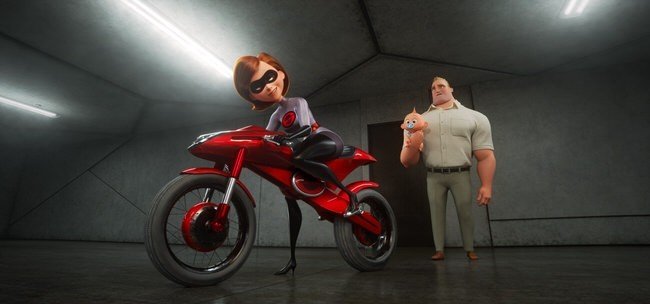 Sobre el tema personal de Incredibles 2, Holly Hunter nos comentó que es muy bueno que los niños vean la película, "Es muy bueno que todos vean de lo que los hombres y las mujeres somos capaces, que los hombres son capaces de ser fantásticos en la crianza de los hijos, algo que no es nuevo, pero es bueno verlo".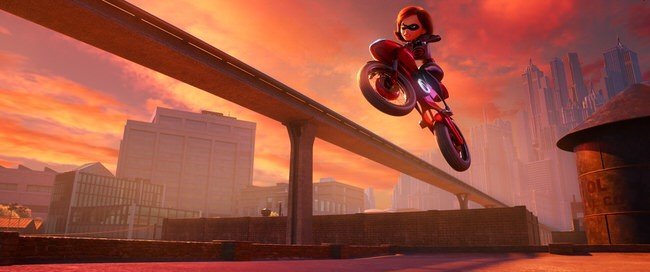 Sobre su personaje nos dijo que es encantador ver a Elastigirl hacer honor al regalo que tiene sin sentir ninguna culpa. Nos dijo que es muy bueno que las madres sean capaces de hacer algo que no tenga nada que ver con la crianza de los hijos, algo que es difícil para todas nosotras.
La entrevista estuvo muy entretenida, Craig T. Nelson nos dijo que Elastigirl y Mr. Incredible son competitivos, para la Buena causa y que esto, les da la libertad de explorar su potencial.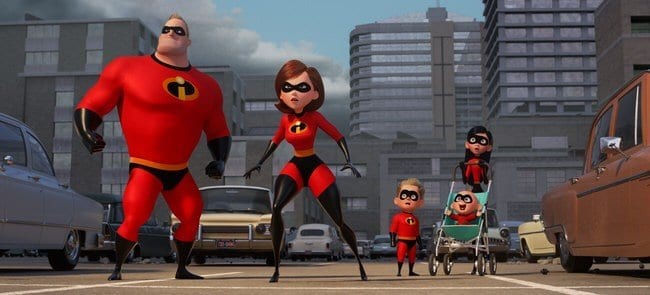 Sobre la familia de los Increíbles, nos dijo que están comprometidos entre ellos, Bob está tratando de ser un buen padre y los hijos están con él.
Sobre los juguetes de Incredibles con su voz y la Incredicoaster que están por abrir en Disneyland nos dijeron que va a ser muy divertido y les encanta. "Yo sé que uno de mis nietos tiene todo su cuarto con el tema de los Incredibles" nos dijo la voz de Bob o Mr Incredible.
Algo que nos soprendió mucho, fue saber que estos dos personajes se conocieron hace poco:"Brad Bird (Director de Incredibles 2), tenía en mente el sonido de los personajes de la película, la química estaba en el audio, así que Craig y yo nos conocimos hace apenas nueve meses" dijo Holly Hunter, voz de Elastigirl. El (Brad Bird) puso su imaginación a trabajar para lograr la química juntos.
Con eso se despidieron y nos fuimos al salón de al lado en donde entre risas y comentarios nos tomamos una foto de grupo con ellos.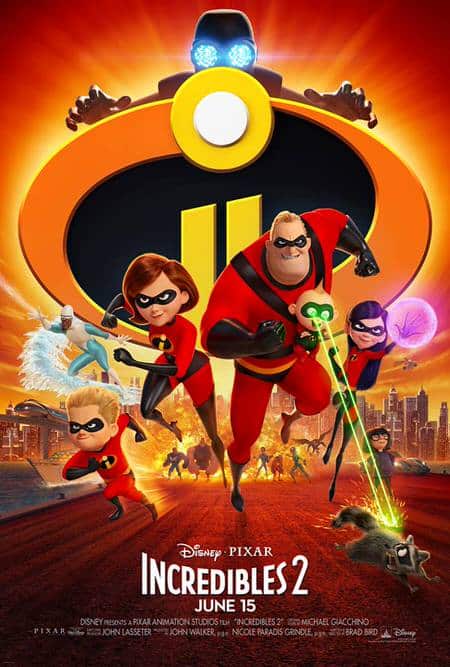 Mañana no te pierdas la entrevista con Samuel L. Jackson (Frozone) y recuerda que The Incredibles 2 estrena este 15 de Junio!