Diviertete con estas actividades imprimibles de Piratas del Caribe: La Venganza de Salazar, que estrena en cines el 26 de Mayo del 2017 y entretén a tus pequeños en estas vacaciones.
Hace unos días nos fuimos al pre-estreno de Piratas del Caribe: La Venganza de Salazar (conocida en USA como Pirates of the Caribbean: dead Men tell no tales) y nos gustó mucho, la vimos en 3D Digital, no te la pierdas!
Lee la sipnosis y elenco de actores de la película aquí.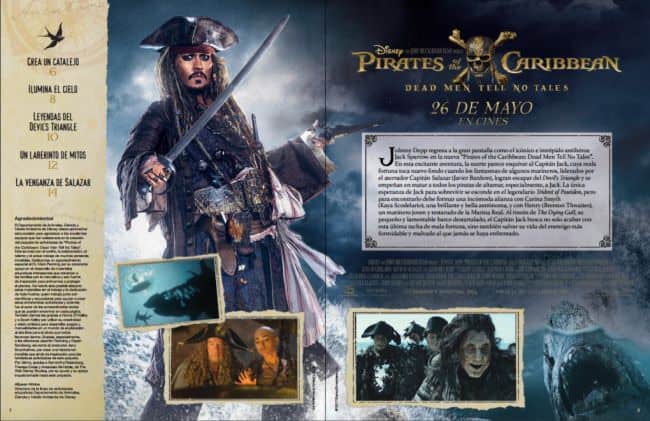 La película es PG-13, niños menores de 13 años acompañados de un adulto, yo la fuí a ver con mis hijos y unos amiguitos y a todos les gustó; aparte si eres fan de los Piratas del Caribe o del famoso pirata anti-héroe Jack Sparrow, la tienes que ver!
El nuevo galán de la película es Henry (Brenton Thwaites) un joven marinero en el Royal Navy, que viene a ser hijo de otro galán por el que muchas suspirábamos allá por los ochentas y en las películas anteriores de los Pirates of The Caribbean.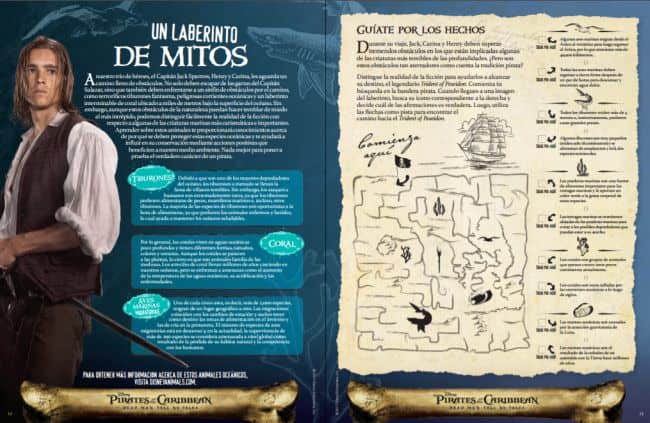 Disney nos envió varias actividades relacionadas con la película, imprimelas y entretén a tus pequeños un rato, pueden hacer un spy glass o catalejo, una constelación, resolver un laberinto entre otras cosas!
Que se diviertan!
Para Imprimir, solo da click en la primera foto o aquí: Actividades Imprimibles de los Piratas del Caribe .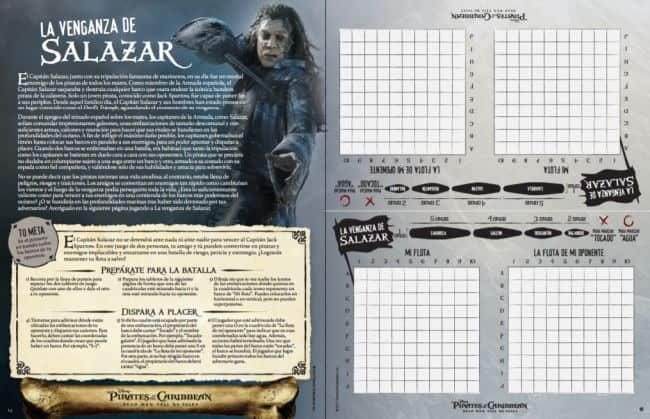 El fantasmagórico Capitán Salazar en nada menos que Javier Bardem, que anda en busca de Jack Sparrow, para vengarse, pues fue debido a una pelea con él que se convirtió junto con toda su tropa en el fantasma que es.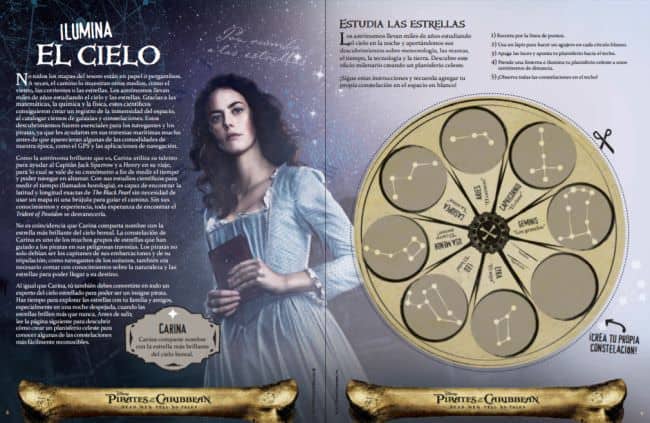 La guapa de la película es Carina Smyth (Kaya Scodelario) una atrónoma que es perseguida porque se le acusa de brujería.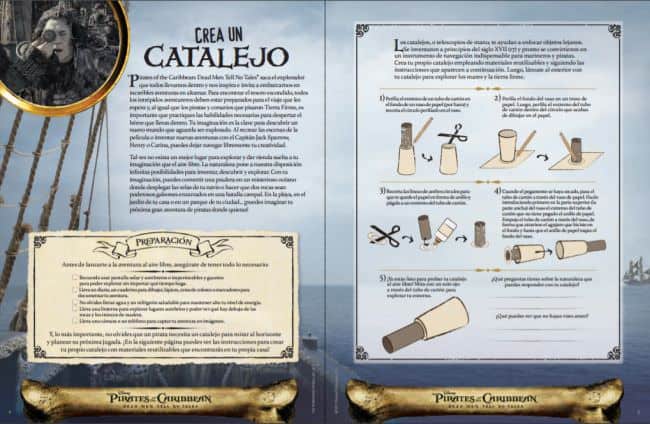 Vimos la película en 3D digital, los efectos son muy buenos y la trama también. No te la pierdas desde hoy y comparte en las redes con #PiratesLife