We were invited to DisneySMMC and paid a nominal fee. My opinion is personal.
Attractions, shows, photos, souvenirs, food and activities for STAR WARS fans at Disney's Hollywood Studios!
My kids are fans of Star Wars, not just teenagers, but my daughter (something must have learned from her siblings) so when they announced we were going to Star Wars A Galactic Spectacular show at Disney's Hollywood Studios they were very happy, we didn't imagine everything about Star Wars, not to mention the Star Wars and Star Wars Land Hotel that opened in 2019!
STAR WARS Fan Attractions at Disney's Hollywood Studios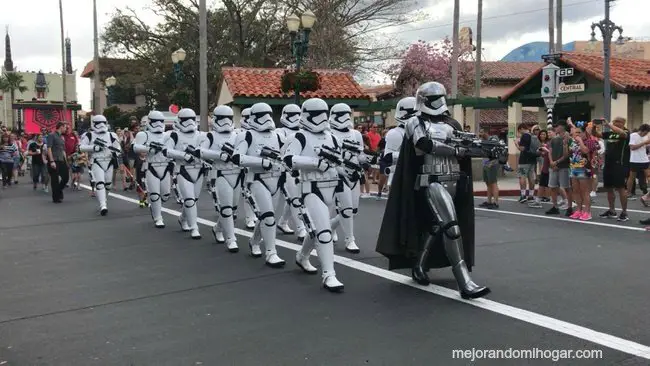 The March of the First Order
It is an army parade of Stormtroppers commanded by Captain Phasma, who spends several hours a day on Hollywood Boulevard and ends in a mini show at the Center Stage.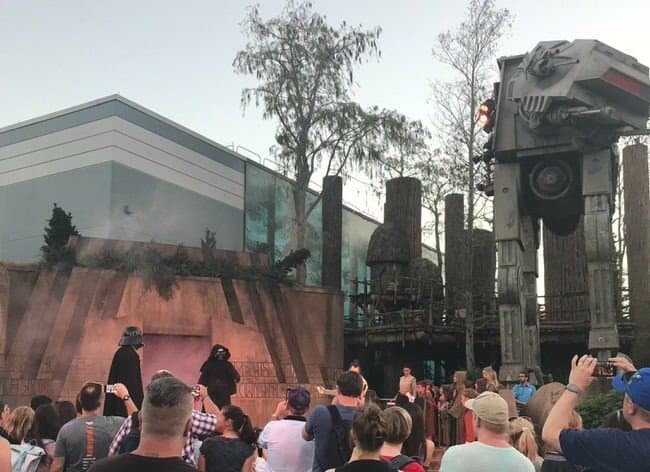 Jedi Training: Trials of the Temple
It's a show where the youngest of 4- and 12-year-olds train with Darth Vader to apotheto the use of strength and lightsabers.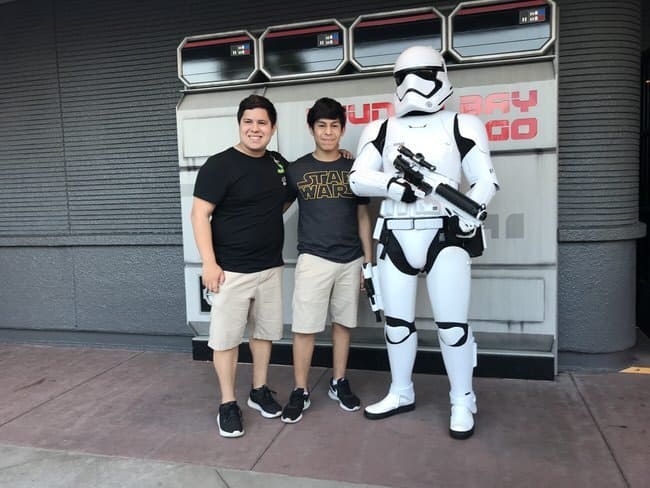 Star Wars Launch Bay
Perfect for fans! In this building you'll find exhibition of Star Wars artifacts, weapons, costumes and accessories, there's a ten-minute Star Wars Saga video and you can take a photo with the movie's characters like Kylo Ren, Chewbacca and BB8.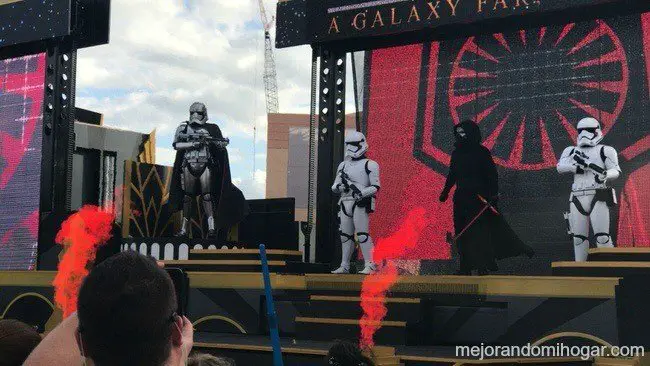 Star Wars: A Galaxy Far, Far Away
In this show, you'll see your favorite Star Wars characters, recreating some scenes from Rogue One.

Launch Bay Cargo
It is a shop with souvenirs, costumes, clothing, toys and other goods related to Star Wars.
Path of the Jedi
It's a cinema where you can watch a ten-minute film with the best moments from the Star Wars Saga.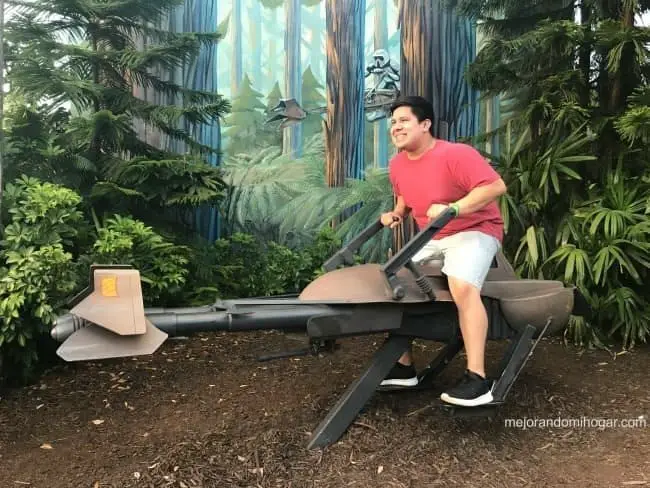 Star Tours Ride
It is a simulator where you will travel with star wars characters on a mission, there are two different trips, you can touch the trip to Naboo, Coruscant or the Death Star.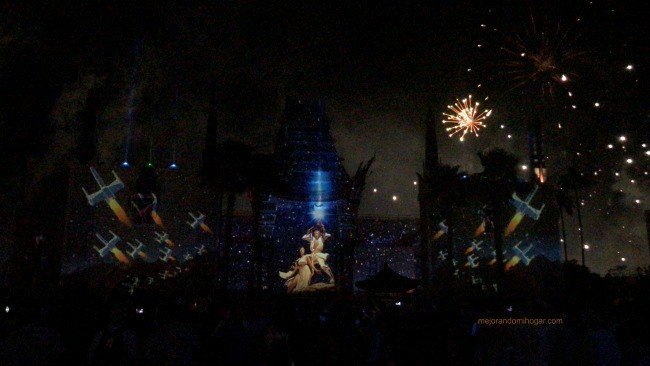 Star Wars: A Galactic Spectacular
Close your visit to Disney's Hollywood Studios with a spectacular night show with a gold pin, including projection images, music, laser rays and fireworks, check my video for a taste of the show!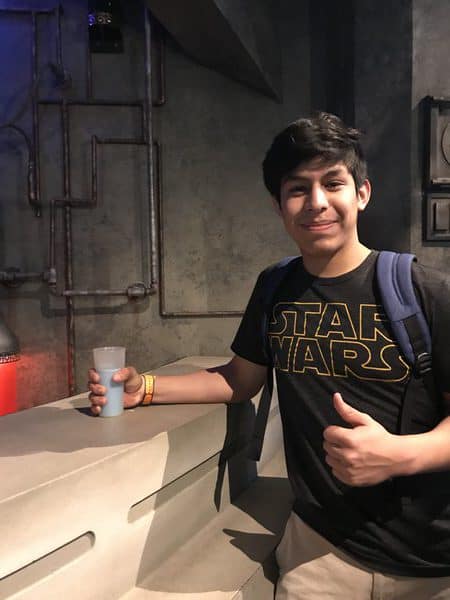 Star Wars Photos and Food
In addition to the above, you can find more photo opportunities around this area, as well as food and theme, souvenir glasses, and desserts!
My kids loved the tour and the Star Wars attractions, check out the video!