Carnival invited us to visit its ship Carnival magic, which was about to depart from Galveston, Texas we went with the children, to enjoy its facilities for a while and to eat in one of its restaurants.
We got invited to Media Day. Some pictures were provided by Carnival Cruise Line
The Carnival Magic can accommodate 3,690-passenger, departs from the Port of Galveston throughout the year, with seven-day cruises heading for two different itineraries: Western Caribbean heading for Montego Bay, Grand Cayman and Cozumel, and Eastern Caribbean bound for Nassau , Freeport and Key West.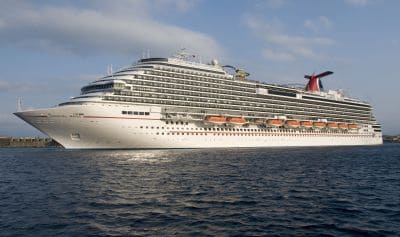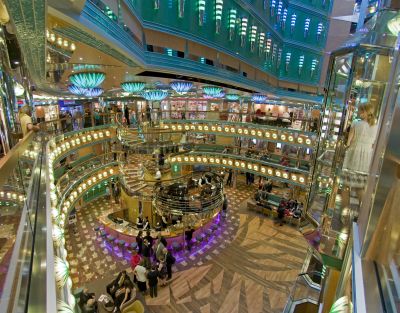 The Carnival Magic boat has activities for kids and adults. On the tour we could see that they have several restaurants and bars including the RedFrog Pub, Cucina del Capitano, SportsSquare, etc.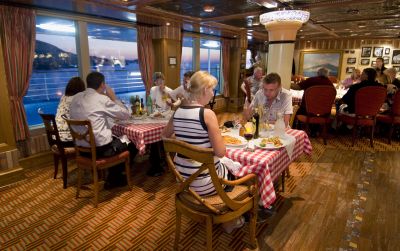 They have restaurants for everyone, whether you want to be looking for a formal restaurant to dine with your partner or pizza by the pool to eat with the kids.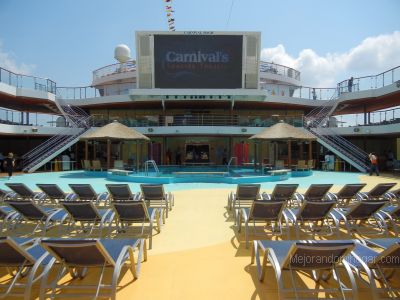 SporsSquare is a drinks bar located outside, in an area where the golfer is located and a set of ropes for children and adults, a running area, a gym, a basketball field, volleyball, soccer, pin tables put everything with the spectacular sea view.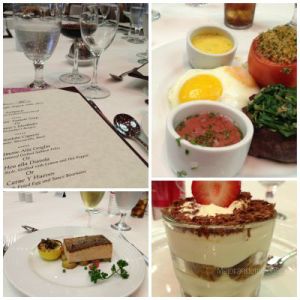 In the area above the boat, there is a water park, called Water Works, there the children and my husband had fun on the slides, here you can also find an area of sprinkles or splash park for younger children.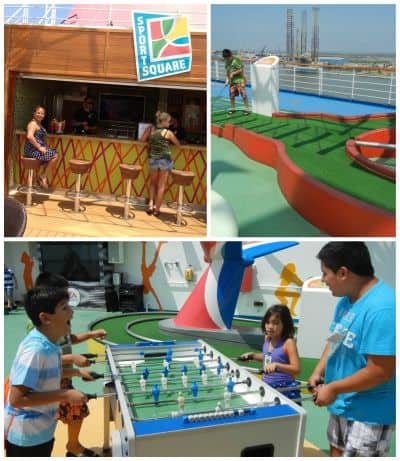 Inside the Carnival Magic you will find several shops, such as Cherry On Top, a candy store, a jewelry store, etc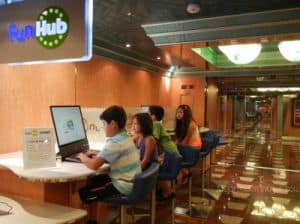 If you are looking to rest without the children for a while you can go to one of the exclusive areas for adults like Serenity, there you can sunbathe for a while in the hammocks or chaise lounges, get into the jacuzzi quietly while enjoying a drink.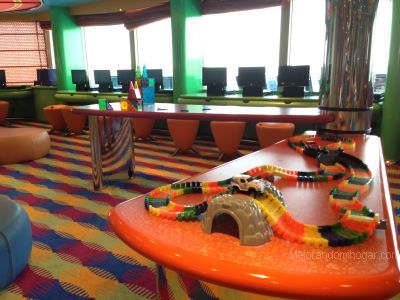 Or if you prefer to pamper yourself with a massage or have some time to relax, visit Cloud 9 Spa with pool of thalassotherapy (salt water), a thermal suite and other quiet spaces for adults.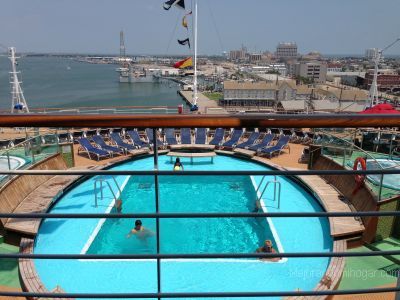 On top of all that you can find entertainment with comedians, karaoke and evening shows and even a casino! By the way at Carnival Magic they offer child care until 3:00 am for an extra reasonable fee.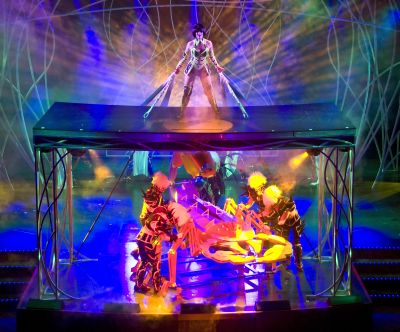 In the Evenings you can enjoy movies at Carnival's Seaside Theatre or some other programming throughout the day. Another place for adults is the Ocean Plaza, a café with live entertainment, with full-bar service.
The Lanai is a half-mile area, open on Deck 5, where you can walk, read a book, sunbathe or whatever you prefer.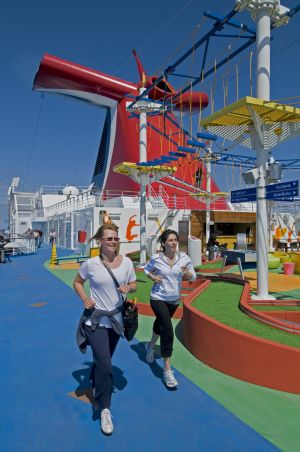 As you can see, there's plenty to do aboard the Magic Carnival without mentioning its destinations. The best thing is that it comes out all the way out. Cheer up and take a different vacation, at sea and Texas-size!
If you live in Texas, keep in mind that you are saving your plane ticket, that's already a lot of savings, and another tip, if you go on a cruise and arrive by car to Galveston, stay one night early at the Hotel moody Gardens, there you can leave your car parked, while you're on and off the cruise, ask at the Shuttle Hotel to Galveston Harbor where the boats are located.