A beautiful garden involves care, with a little time and the right products you can make it look nice and reflect your personality 
This is a sponsored conversation written by me on behalf of SCOTTS . The opinions and text are all mine.
We continue to improve my home and now it was the turn of the garden in front of my house, I share the five tips to take care of the garden that we normally use, they are basic care that will help improve the appearance of your lawn, plants and outside your home , you can find these products in WalMart stores.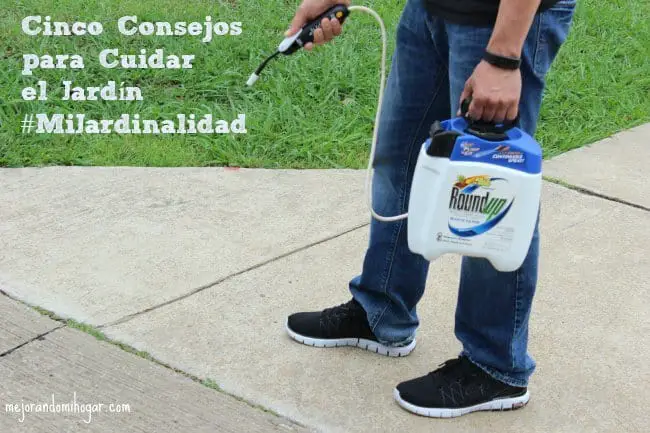 Five tips for taking care of the garden
Spring Cleaning and Grass Maintenance. After Winter, we remove leaves, apply mulch or padding to maintain soil moisture, add new soil where needed, and apply SCOTTS Turf Builder Southern, specially designed for zacate or Southern lawn, I barely learned that it should be use in spring and autumn to make the lawn look green and bushy, we used it only once a year. They also recommend airing the lawn, to me it has worked very well, I noticed a lot changed in last year in my zacate.
Clean concrete and brick areas. To remove mold or moss stains on the bricks and concrete floor that form with moisture in the summer we use SCOTTS Plus OxiClean Outdoor Cleaner, does not damage the lawn and cleans very well, even some fabrics such as those of the cushions of the garden furniture.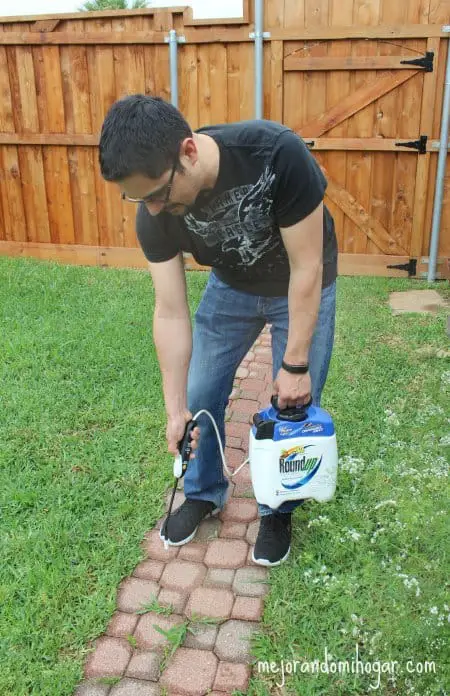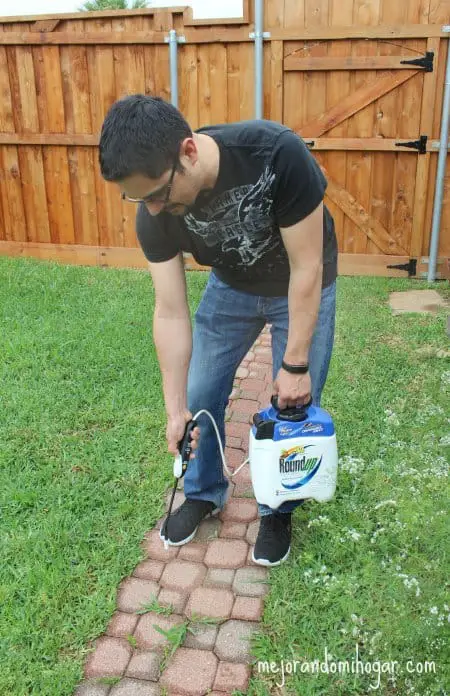 Remove weeds  To keep the areas on the edge of the sidewalk and between the latticework of my yard, I use Round-up Ready-To-Use Weed & Grass Killer III, the spray should be used on the leaves of the plant you want to remove; you just have to be very careful when using it, because it kills everything from weed or weed to grass. If you're going to use it around a plant you're going to keep in your garden, you should protect it very well.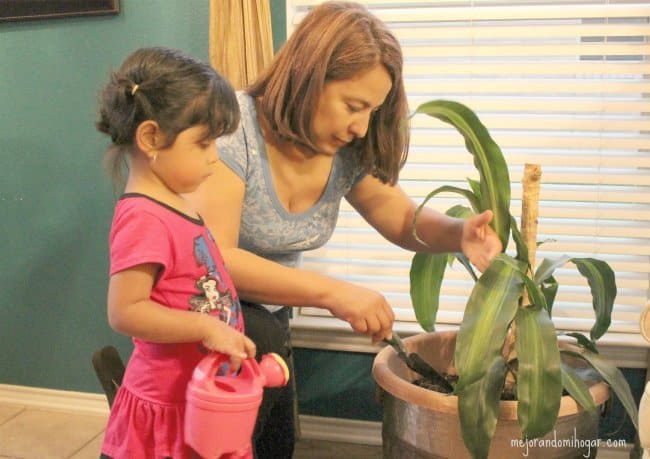 Fertilize all the plants, outside and the ones in pots. I use a fertilizer in Spring to keep them nourished and grow strong and beautiful. A tip that has worked for me, is to turn the plant from time to time so that it receives the same light on all sides, otherwise the leaves of the plant will grow more largas on one side than on the other.
Treat pests and insects. Here in Texas fire ants or fire ants are very common, we always have on hand a treatment like the ORTHO Home Defense Max to keep them away from our garden, the picket of these ants is horrible and the pain lasts for several days. We also check that our plants are healthy and pest-free.