Now that my mom and brothers came, in addition to the infallible shopping, we had time to talk, share anecdotes and cook, we had good family moments!
In my house more chicken than other meats and I try to cook it in different ways, every coming my mom tells me: I'm going to get wings of so much chicken! so you don't complain, I like to make new recipes and varied dishes.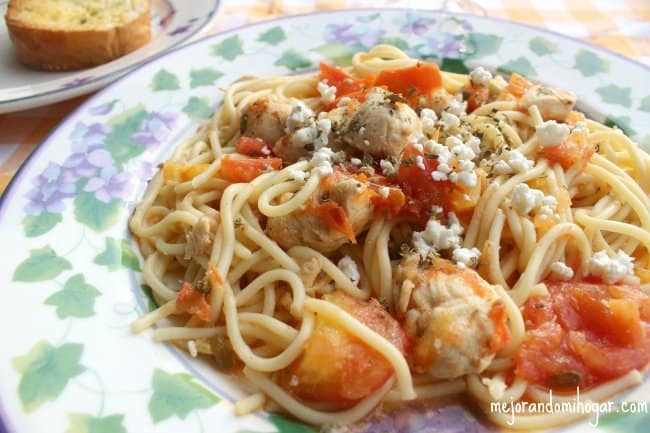 One of the afternoons when we were shopping at Walmart, I bought Barilla brand spaghetti®, my mom didn't know this brand and told her I used it to cook pasta since I got to the United States; I brought some everything I needed to prepare a rich spaghetti with Barilla's recipe® Spaghetti with Chicken and Spicy Tomato Sauce, you know Mexicans love spicy in almost every dish, so I was sure you'd like it.
Eating together is one of the things that we enjoy the most in my family, it's time to turn off the TV and the phones, so we can talk about what happened to us during the day, remember other moments and even share some gossip.
When preparing the pasta, I prepared double portion, because we are many and very good teeth, apart from my family that we are five, there were also my mom, sister and her babies and my brother, a whole army!
I share the recipe I made, it's delicious, everyone sucked their fingers! My mom and sister wrote it down to prepare it in Monterrey, you can look for more recipes like this on Barilla's page®.
I hope you enjoy it. You can accompany it with garlic bread or some salad.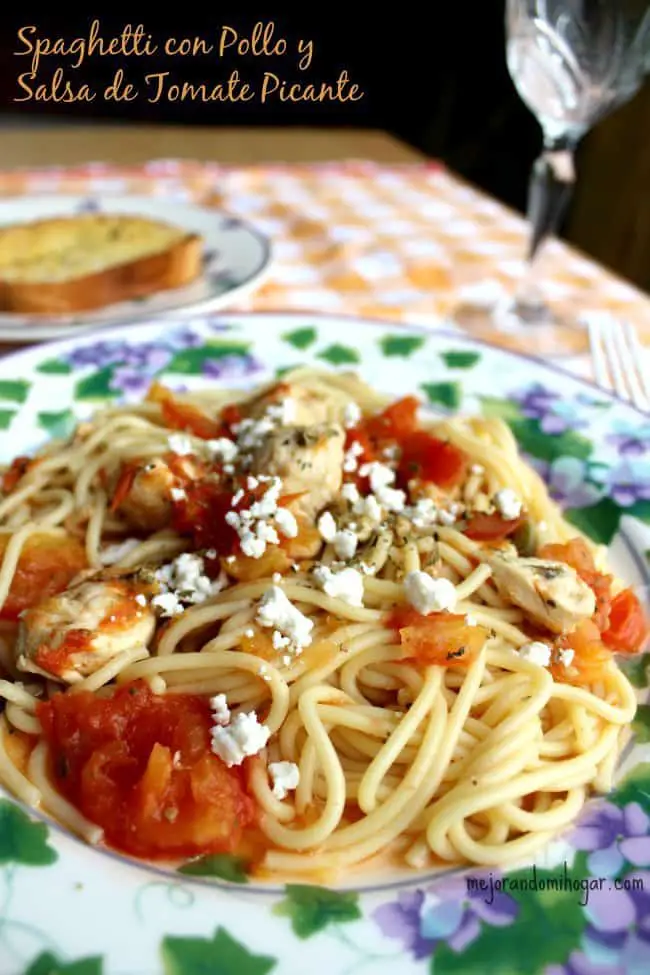 Spaghetti with Chicken and Spicy Tomato Sauce

Preparation time: 10 minutes
Cooking time: 20 minutes
Number of servings: 6
Ingredients
1 box of Barilla® Spaghtetti
4 tbser olive oil, extra virgin divided
4 boneless chicken thighs chopped into 1/2-inch pieces
1 tablespoon fresh oregano leaves
1 jalapeno pepper, chopped
1/2 cup dry white wine
2 pounds crushed pear tomato (roma)
Salt to taste
1/2 cup cotija cheese

Boil a pot of water.
Meanwhile, in a frying pan, brown the chicken thighs with half the extra virgin olive oil, add the sliced oregano and jalapeno and after a minute mix with the dry white wine and reduce the heat by half.
Add the crushed tomatoes and a cup of water, season with salt to taste and bring to the boil.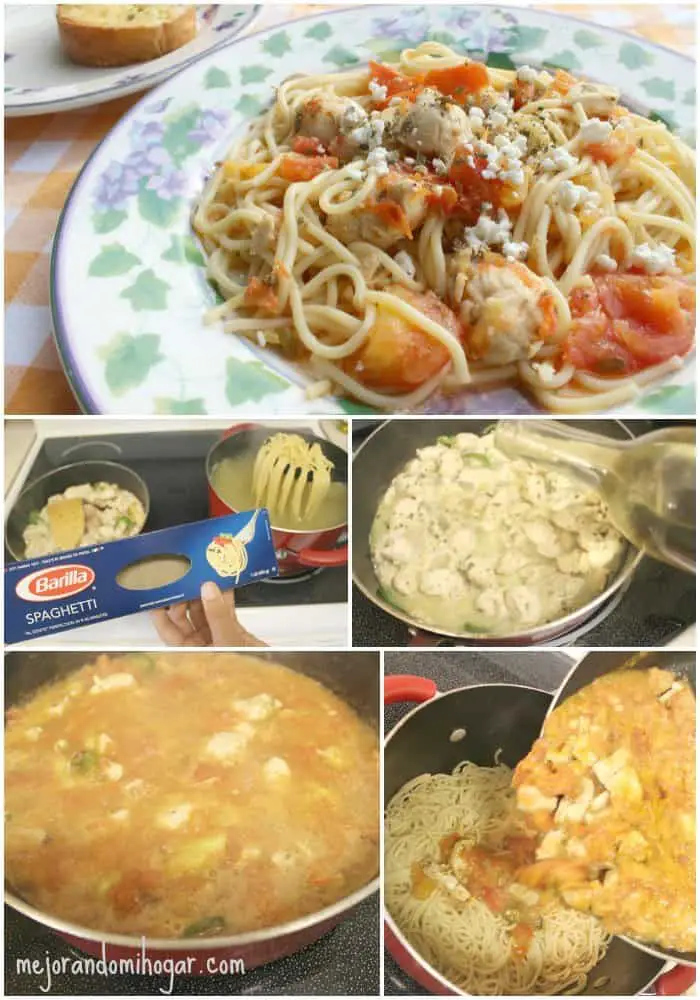 Meanwhile cook the pasta according to the instructions in the box, drain and mix with the sauce.
Mix the rest of the extra virgin olive oil and cotija cheese before server.
Garnishea with the oregano.
Remember that you can find this brand of pasta at Walmart. Enjoy it!
This is a sponsored conversation written by me on behalf of Barilla. The opinions and text are all mine.