After several years, we decided to finally remodel the master bathroom and days ago they finished the project. We hired a couple who are experts in this type of work, I share the photos.
We had a nearly complete remodeling, I really hated my shower, as much as I washed the shower floor looked stained and old; just like old-fashioned tiles and with those green diamonds that looked so old.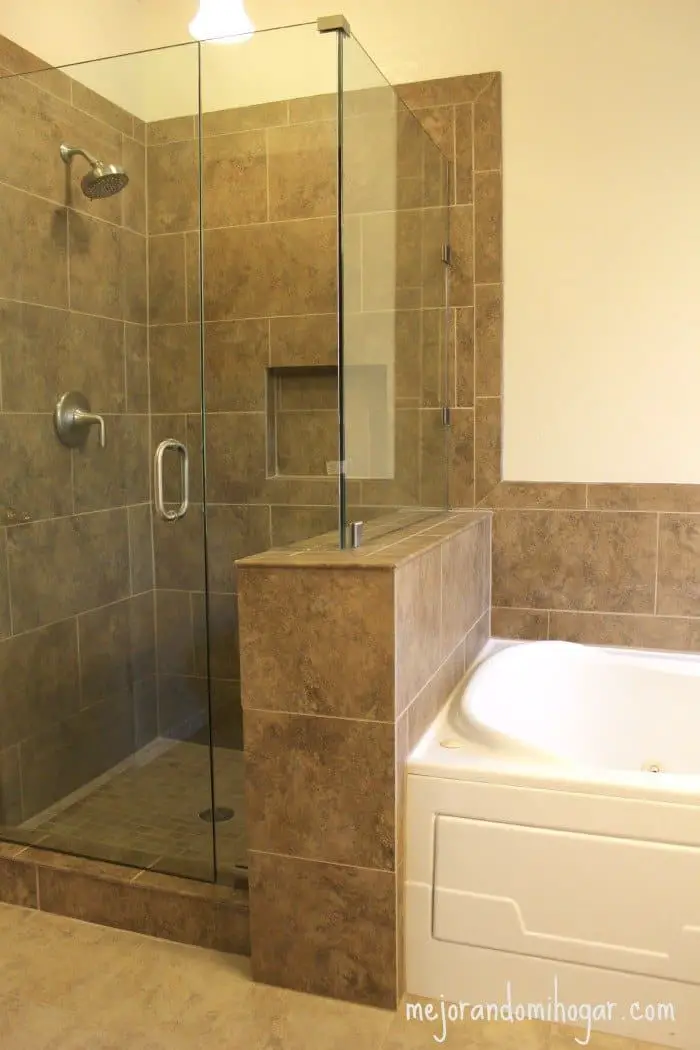 The walls of my house are colorful, as most Latinos like the color, so painting the walls was the first thing I did when we moved here; the house was so pale and cold, but now we are changing to more neutral tones, according to the recommendation of the people who remodeled the bathroom and other tips that we have seen out there it is better to have lighter and neutral colors, especially if in the future you plan to sell the c Handle.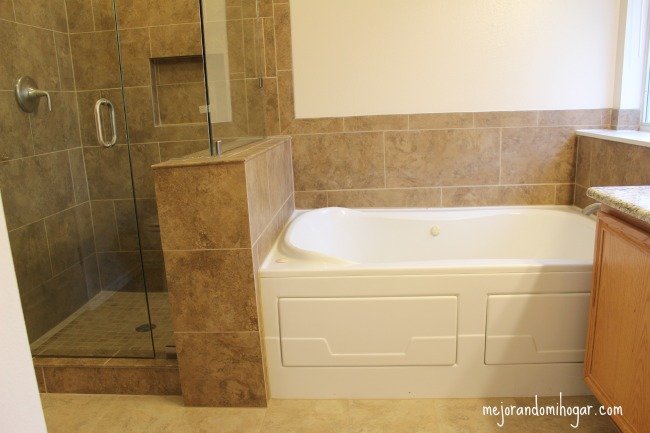 This is the second time we do an update to my bathroom, you can see here as my bathroom was before that time it was lighter only change of paint and lamps, because we did not want to spend much, but the shower really needed more attention.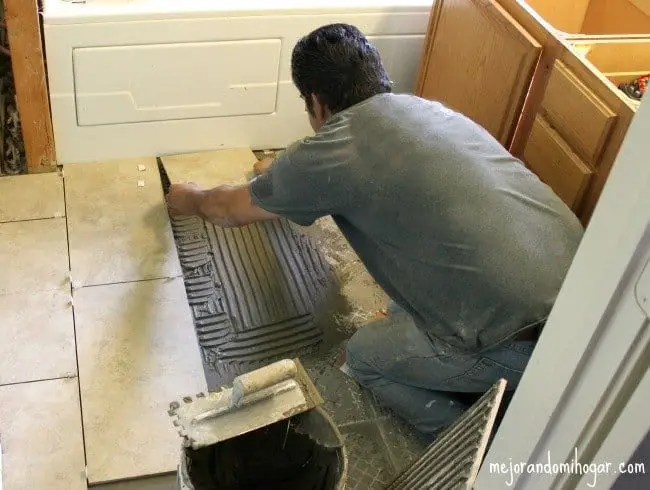 What changed in the bathroom remodeling was:
Floor. It looked old and I didn't like it, we chose one not very expensive in neutral color.
Tile or Tile walls. We replaced the old-fashioned white squares with large, light brown ones.
Sink or Sink. It wasn't in the plans, but in the end we decided to trade it into a granite one, apparently it's important if you're going to sell the house.
Wall Painting. Although I had recently painted it in a retro-type blue greenish, we opted for something cleaner and more neutral.
Shower door or shower. We change the glass door, for a frameless or frameless door, it looks much more modern and I think it will be easier to clean.
Keys. We also take the opportunity to change the old-fashioned two-tone keys of the tub, shower and sink, to a more modern tone.
Bathroom mug. It wasn't much needed, but it was failing and it came out almost the same price to change the whole piece.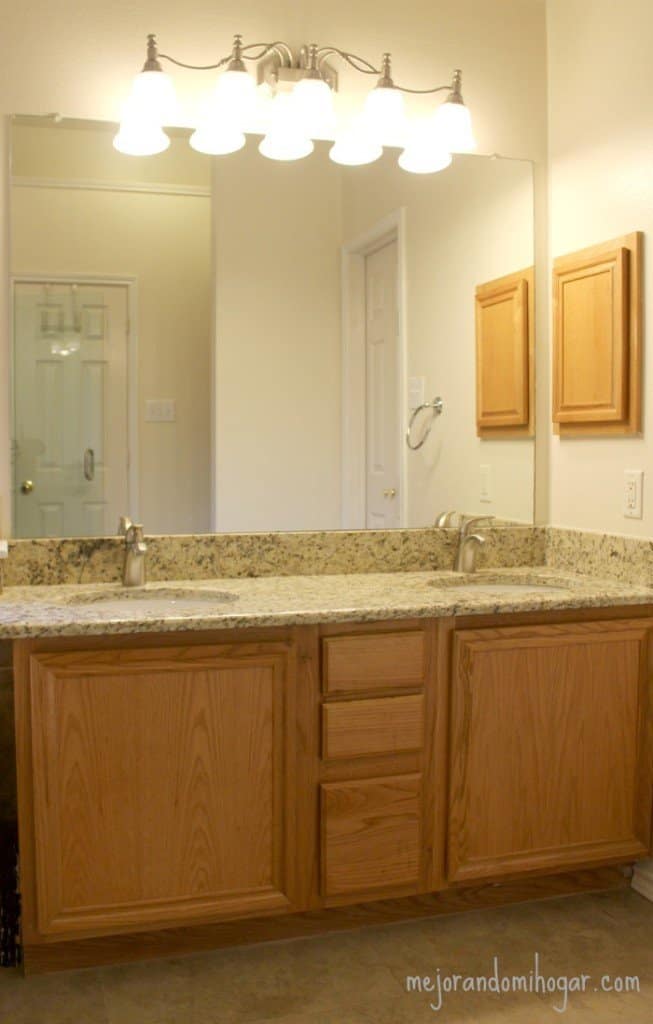 Gradually we are improving my house, giving it touches of fresh paint and we will continue to do some remodels like this, so soon we are very happy with the remodeling, the people we hired did very good work, the next step will be remodel the kitchen and I hope it will be very soon!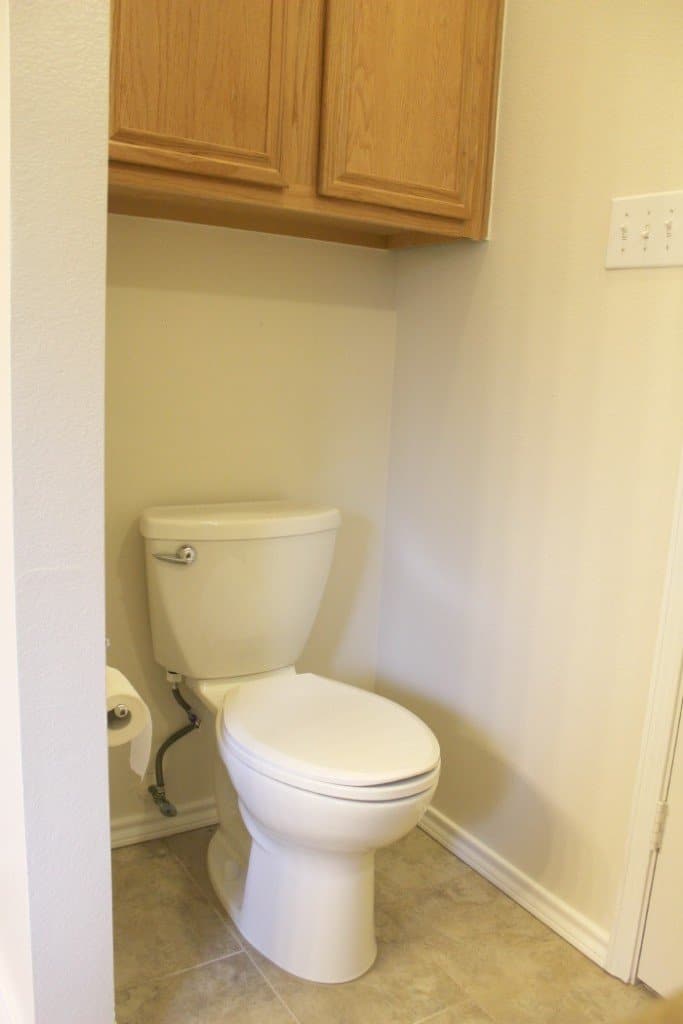 Have you done remodels to your bathroom? What would you like to change?