Spaghetti with Shrimp al Ajillo is a delicious spicy pasta recipe.
This recipe is also in Spanish: Spaghetti con camarones al ajillo
My husband reminded us of this recipe he learned from his mom a long time ago, they lived in Tampico, near the beach and there a lot of seafood is consumed.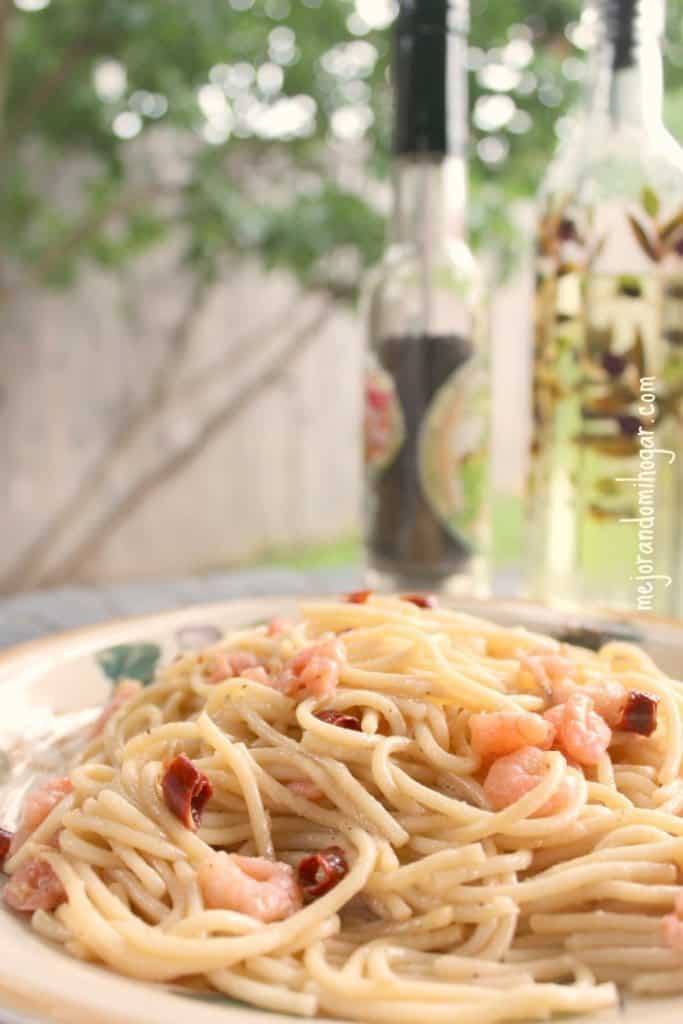 My kids love seafood and pasta, so they loved this combination.
On this occasion my children were in some activities with their friends. There was only my daughter, my husband and I, so she started cooking this Spaghetti recipe with Shrimp al Ajillo.
I prepared it and enjoyed it with my daughter, in the yard , while we were telling him stories of when we lived in Mexico.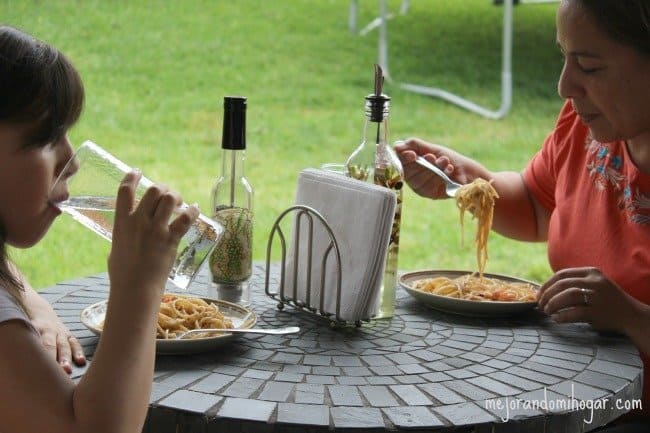 Pasta can be as spicy as you want; my children are used to spicy; but if you want you can make it more or less spicy, according to your tastes.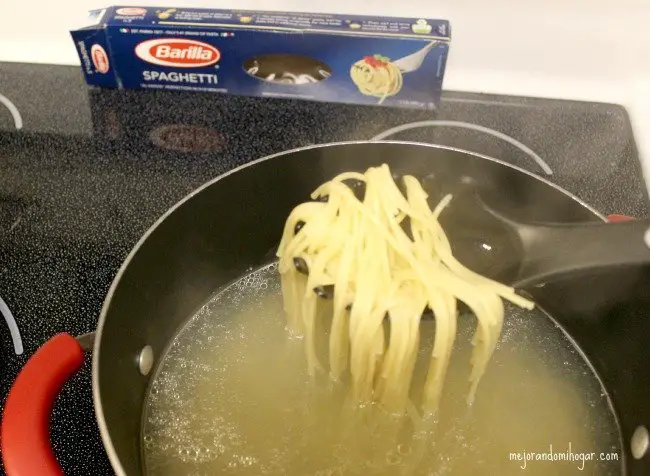 Anyway, I hope you like it, it's very rich, easy to prepare and with the spicy touch that Mexicans love.
Ingredients, including Barilla® Spaghetti and other types of pasta from the same brand, can be found at your nearest WalMart store.
Spaghetti with Shrimp al Ajillo
Ingredients
1 box of Spaghetti Barilla®
1 lb or 1/2 kg of small shrimp, washed and cooked
6 garlic cloves (or your preference)
2 cuckoo Extra Virgin Olive Oil
4-5 Guajillo Chili Peppers
Salt or Seasoning Shrimp Broth Powder
Pepper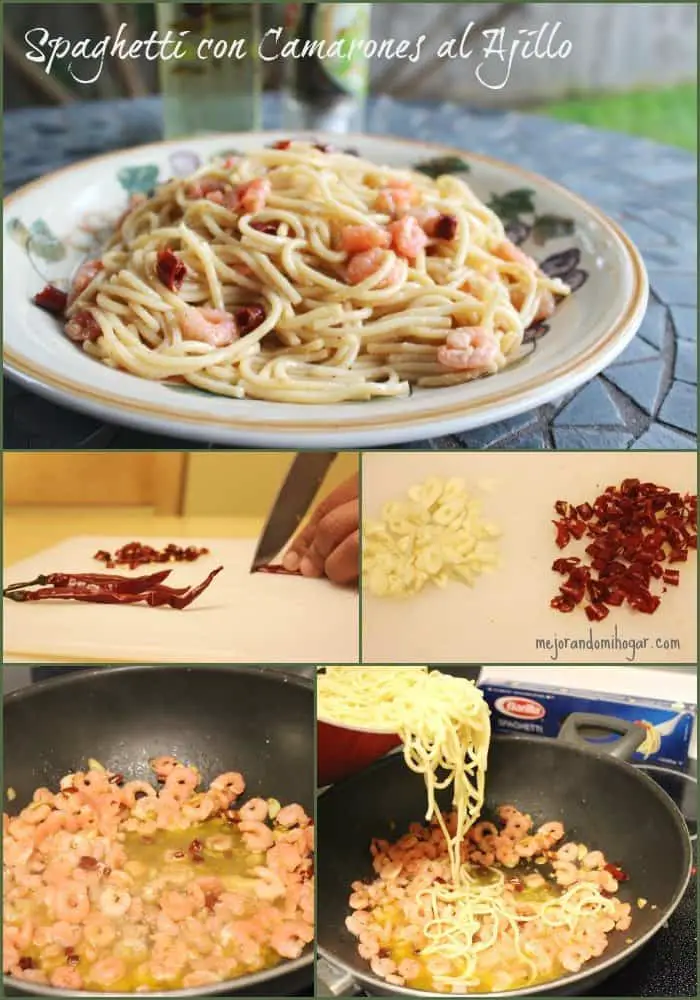 We cook the barghetti spa® according to the package instructions, drain and separate.
While the spaghetti is cooked; peel the garlic and slice it, we do the same with the guajillo peppers.
Heat olive oil in a frying pan, fry the garlic until a little brown. Add the guajillo peppers and move to make them a little red.
We incorporate the shrimp and we fry. Season with salt or shrimp broth powder and pepper.
We mixed the spaghetti with the shrimp and ready!
You can accompany this dish with garlic bread, salad; serve as a main course or as an accompaniment.
I hope you enjoy it as much as we do.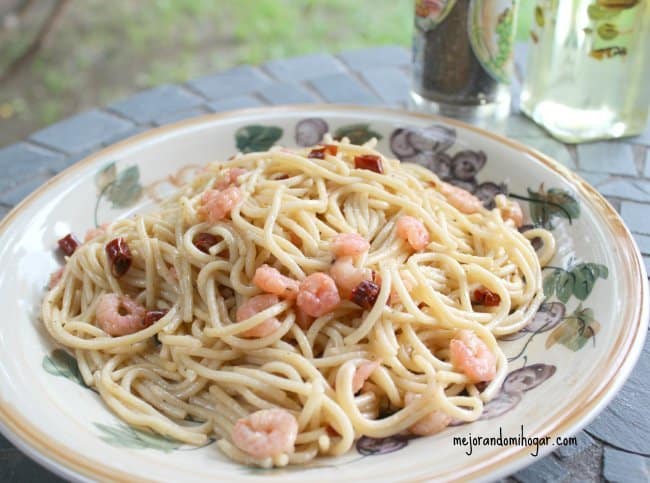 Good Advantage!
And you, how do you celebrate the Moms of Your Life?
More recipes: