We continue to celebrate the National Hamburger Month with Hamburger Helper®, you can easily prepare the variety of dishes they offer or create your own dish in a short time and with a good taste.
As my mother says, we always end up making tacos of everything, it will be by habit or tradition or because we like omelette.
Here in Texas are used a lot tex-Mex burritos, a pair of taquitos with flour tortilla that with this recipe left me very rich, I was really surprised by the flavor of ancho chili (my favorite) with which the stew was left.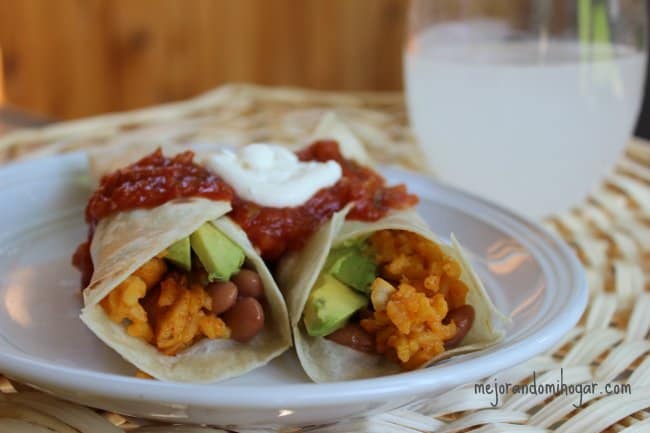 This time I went to Walmart to buy my pantry I bought these two flavors to try, the Hamburger Helper® Cheesy Enchilada and the Hamburger Helper® Chicken Fried Rice, if I had met them when I was newly married, my husband would have been delighted and not just eating chops and rice that was the only thing I could prepare.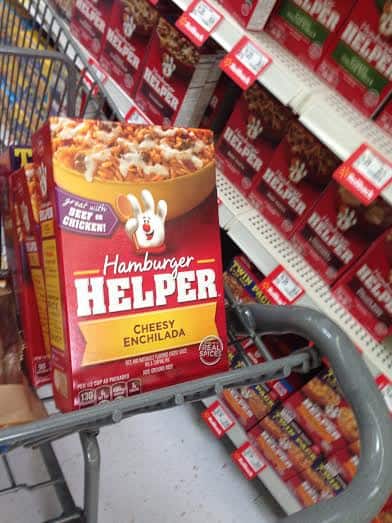 At this time you can take advantage of the discount coupon for Hamburger Helper® in the Ibotta coupon app.
I share the recipe of burritos, my kids loved it, the older ones were making jokes like Mom, until you switched to the menu and rich your quick dinner… Funny!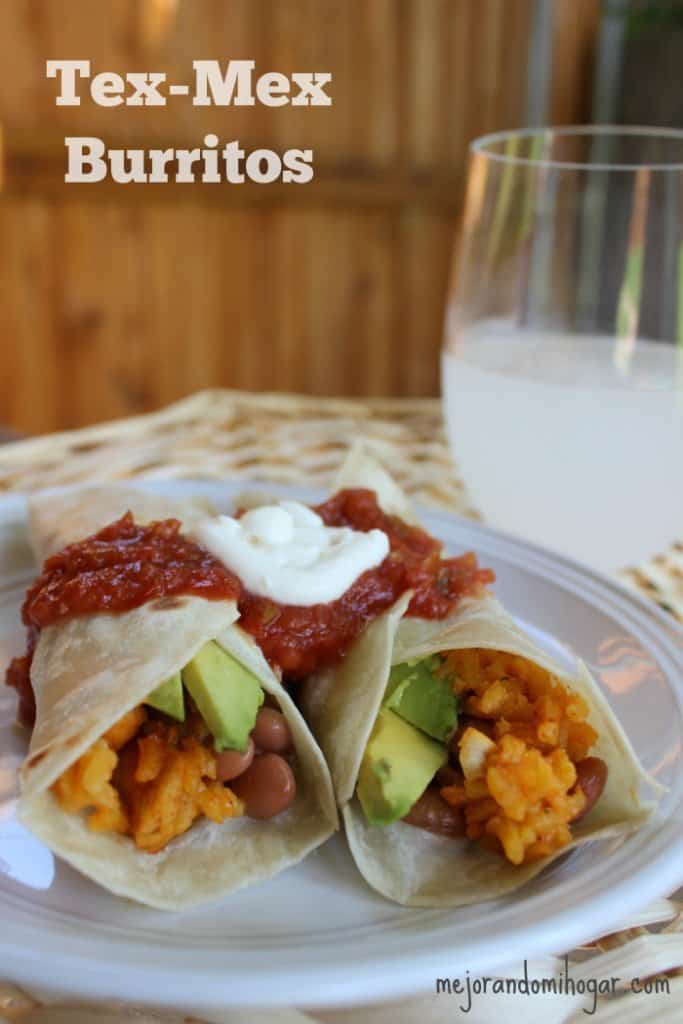 Tex Mex Chicken Burritos Recipe

Ingredients
1 Hamburger Helper Box® Cheesy Enchilada
1 lb raw chicken breast
1 tablespoon butter
1 cup milk
2 1/4 cups hot water
Flour tortillas
Avocado
Beans without broth
Crow's sauce or beak (optional)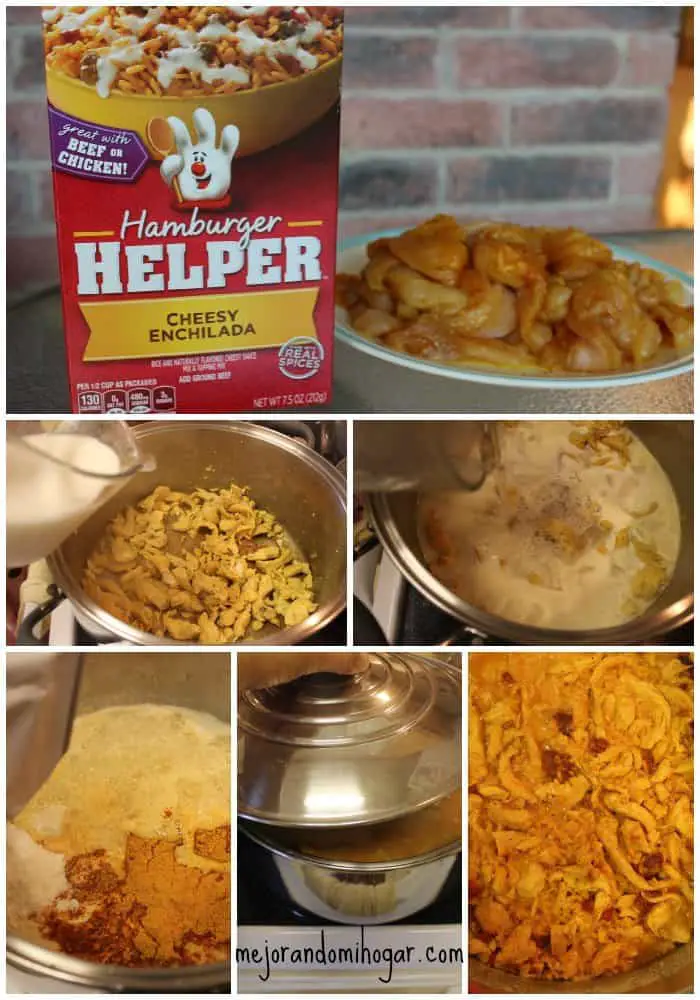 We prepared the Hamburger Helper® Cheesy Enchilada according to the package instructions.
In the meantime, we cut the avocado into a slice.
Heat flour tortillas and beans.
Fill the flour tortillas with the Hamburger Helper® Cheesy Enchilada, add the avocado, beans and close.
We can decorate with hot sauce or pico de gallo (tomato, onion and chopped chilli)
You can also use corn tortillas for that diet, but with the flour tortillas are deli, deli.
I hope you enjoy Tex-Mex burritos with your family, they will surely love them!
This is a sponsored conversation written by me on behalf of Hamburger Helper® . The opinions and text are all mine.