Seguimos celebrando el National Hamburger Month con Hamburger Helper®, puedes preparar facilmente la variedad de platillos que ofrecen o crear tu propio platillo en poco tiempo y con un buen sabor. #SaveonHelper
Como dice mi madre, siempre terminamos haciendo tacos de todo, será por costumbre o tradición o porque nos gusta la tortilla. Aquí en Texas se acostumbran mucho los burritos Tex-Mex, unos taquitos con tortilla de harina que con esta receta me quedaron bien ricos, de verdad me sorprendió el saborcito a chile ancho (mi favorito) con el que quedó el guisado.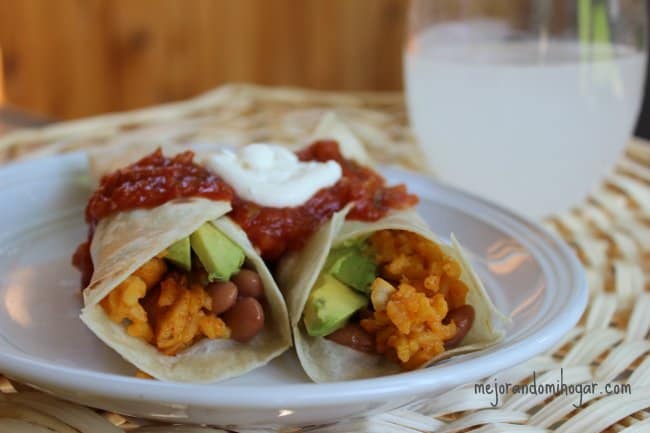 Esta vez que fuí a Walmart a comprar mi despensa compré estos dos sabores para probar, el Hamburger Helper® Cheesy Enchilada y el Hamburger Helper® Chicken Fried Rice, si los hubiera conocido cuando estaba recién casada, mi marido hubiera estado encantado y no solo comiendo chuletas y arroz que era lo único que sabía preparar.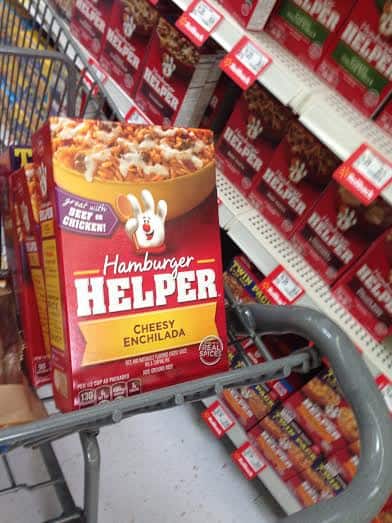 En este momento puedes aprovechar el cupón de descuento para Hamburger Helper® en la app de cupones Ibotta.
Te comparto la receta de burritos, a mis hijos les encantó, los más grandes estuvieron haciendo chistes como mamá, hasta que le cambiaste al menú y que rica tu quick dinner…graciosos!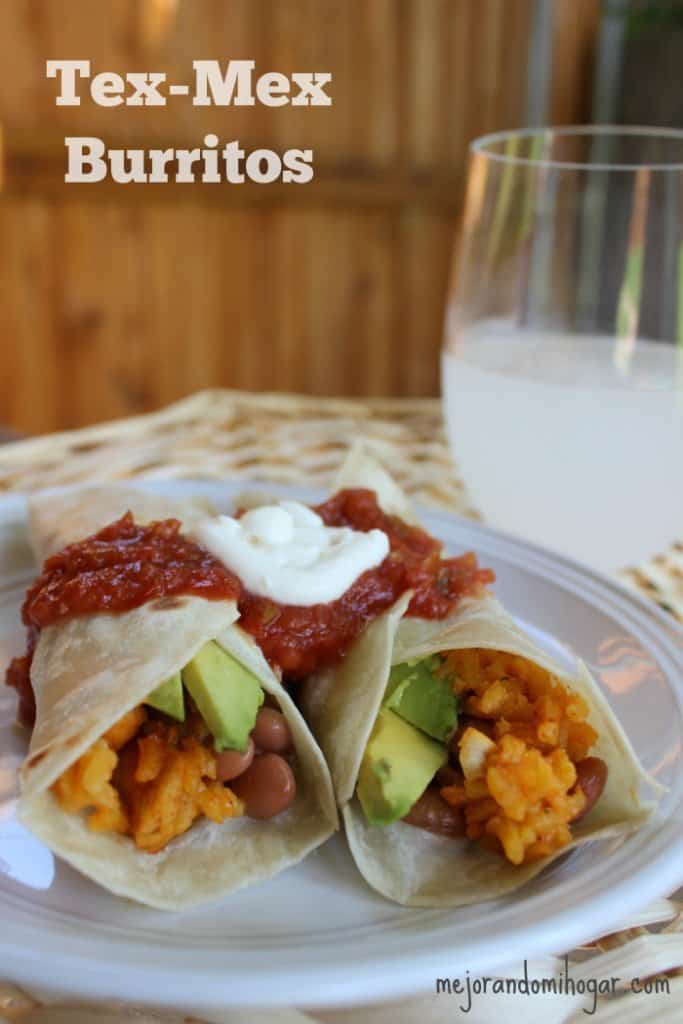 Burritos Tex Mex
Ingredientes
1 Caja de Hamburger Helper® Cheesy Enchilada
1 lb de pechuga de pollo cruda
1 cucharada de mantequilla
1 taza de leche
2 ¼ tazas de agua caliente
Tortillas de harina
Aguacate
Frijoles sin caldo
Salsa o pico de gallo (opcional)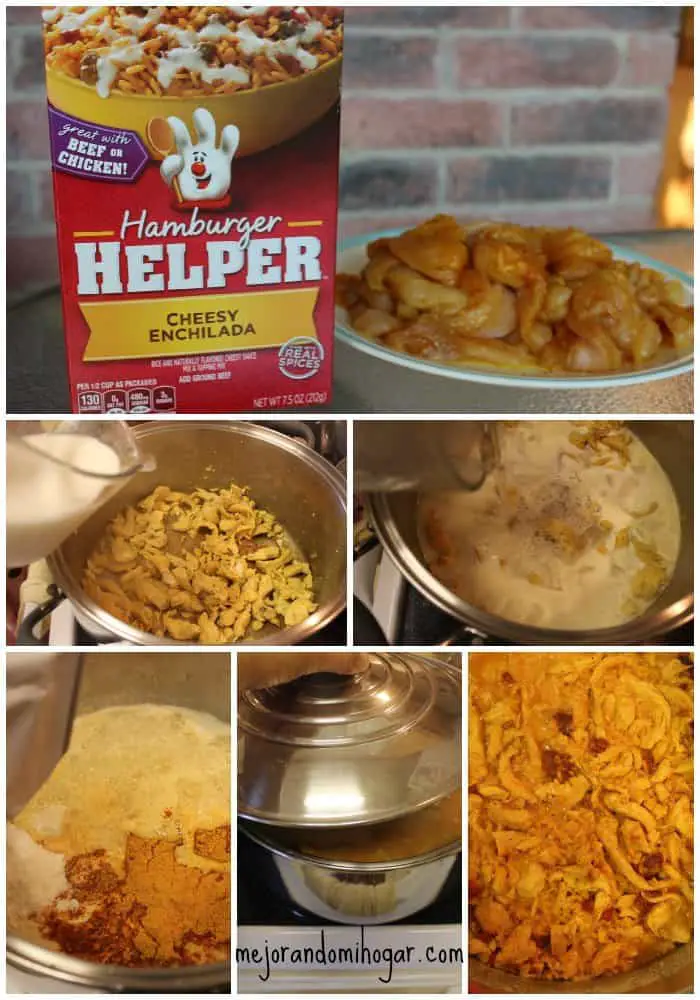 Preparamos el Hamburger Helper® Cheesy Enchilada de acuerdo a las instrucciones del paquete.
Mientras tanto cortamos el aguacate en rajas.
Calentamos las tortillas de harina y los frijoles.
Rellenamos las tortillas de harina con el Hamburger Helper® Cheesy Enchilada, agregamos el aguacate, frijoles y cerramos.
Podemos decorar con salsa picante o pico de gallo (tomate, cebolla y chile picado)
También puedes utilizar tortillas de maíz para aquello de la dieta, pero con las de harina quedan deli, deli.
Espero que disfrutes los burritos Tex-Mex con tu familia, seguro que les van a encantar!
This is a sponsored conversation written by me on behalf of Hamburger Helper® . The opinions and text are all mine.