Now that we live in the United States we have added one of its rich traditions, such as making sandwiches of roasted chocolates or s'mores every time we roast meat or go camping.
This is a compensated post for MarketVision and its advertiser Hershey's. All opinions are mine alone. #VeranoHersheys #MVculture
S'mores are chocolate biscuit sandwiches, here we prepare them every time we roast meat or when the children ask for it, especially on long weekends.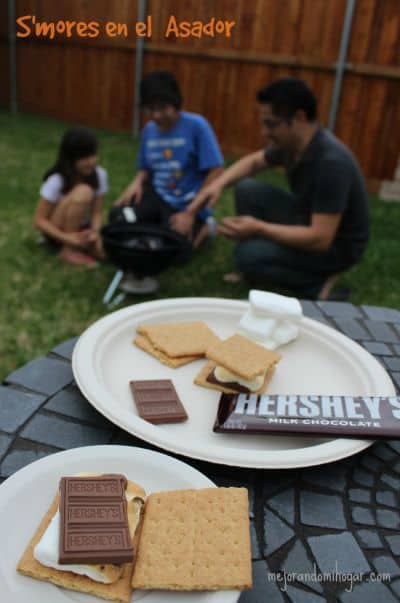 Preparing roast meat on the grill is quite a ritual and it is best to do it as a team, usually, I prepare the ingredients and my husband roasts the meat; my children also participate but preparing everything for dessert: Hershey's S'mores sandwiches, it's easy and fun to prepare them either at the steakhouse or in some campfire when you're camping.
Or if you prefer, here you can see the step by step to make the smores in the oven.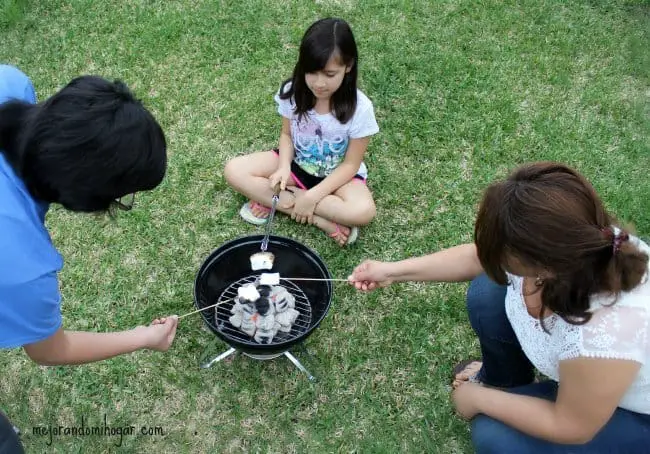 This time we prepared S'mores Summer Dessert with Hershey's roasting the chocolates at a WEBER grill® SMOKEY JOE® Charcoal Grill and an extendable fork.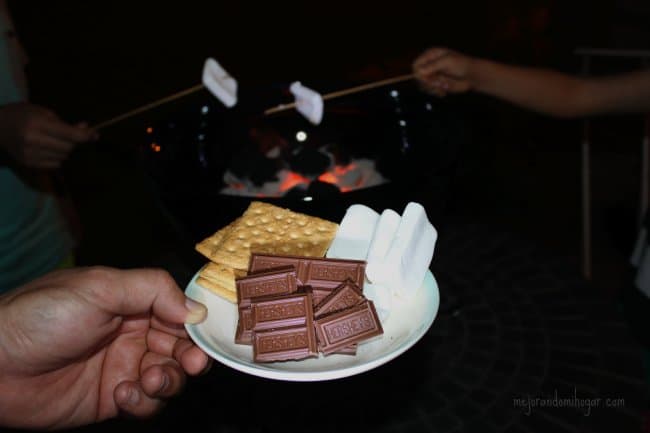 How to make S'mores
Ingredients
Chocolate Hershey's bar
Chocolates or Marshmallows
Graham, Marias, Nabisco or Keebler cookies
Wooden skewers or sticks 
Steakhouse or grill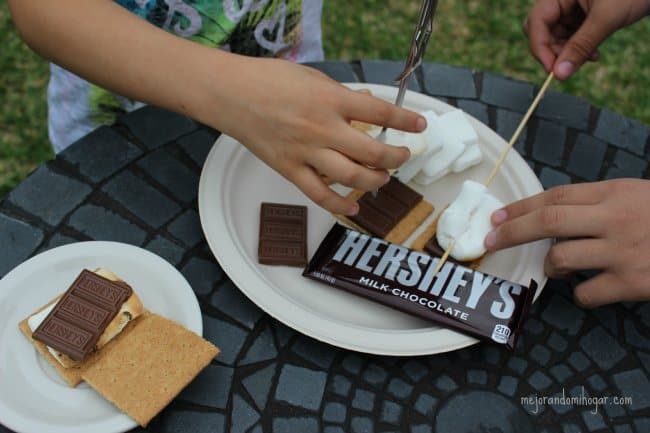 Form a square by cutting two graham crackers and place them on top of two squares of Chocolate Hershey's, place them on a plate.
Insert chocolate into the skewer, and put it close to the fire; carefully spin until it takes a toasted or golden color; (not burned).
Place the roast chocolate over Hershey's chocolate and top with another cookie.
Enjoy!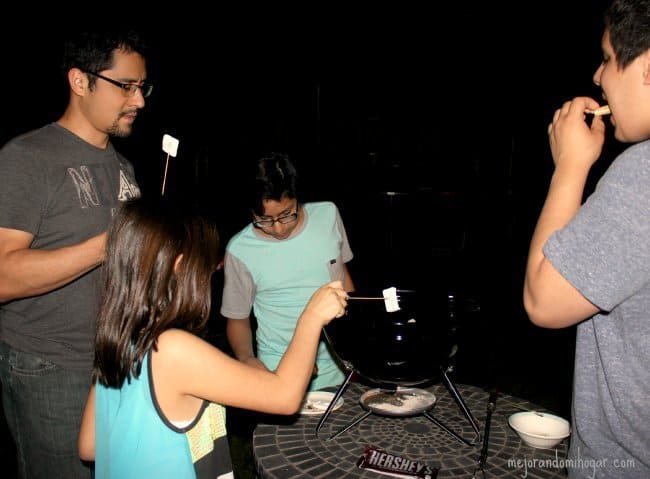 To add a more Latin touch, you can vary the cookies, for example, we sometimes use some Mexican biscuits, such as Marias, or chocolates of flavors, such as coconut or chocolate and strawberry.