Check out the interview with Benedict Cumberbatch Doctor Strange, the Supreme Sorcerer the new Marvel film, premiere in theaters on November 4th !
We were invited by Disney.
A few days ago we were in LA, in addition to seeing the preview of Doctor Strange, we had the opportunity to interview the actor behind this mystical character, Benedict Cumberbatch himself who came very friendly to the room where we expected the bloggers.
He told us that working on the sets of this Marvel film was like a great mix, in which some days you act in an empty room with lots of green or blue light for several hours, which can be very confusing; but at the same time it's like a cartoon format, like tackling history.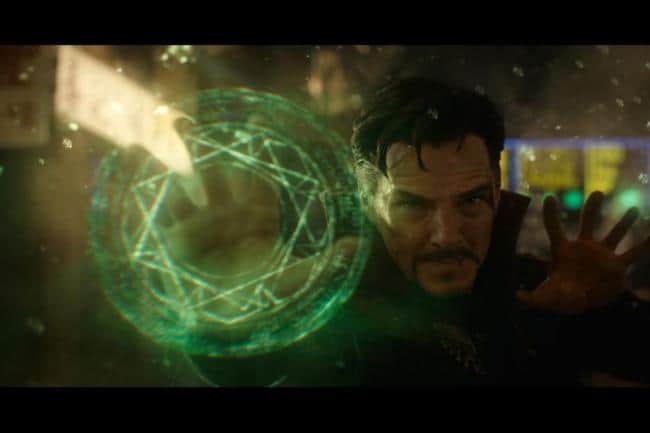 "The hardest part was doing the spells, the moves and almost anything doctor Strange uses his powers or weapons," Benedict Cumberbatch said.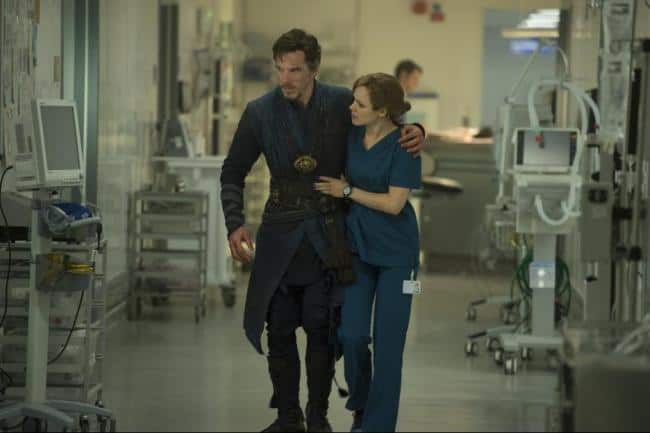 It was also hard to find yourself in the tricky-down of losing everything that happens to your hands "it's like losing a sense of life," Cumberbatch said " especially for a man in who his lifestyle is entirely based on skill with his hands."
About Doctor Strange's Magic Layer, "I felt like a child, it was fantastic, exactly at that time I was really impersonating a superhero. The day I put on my cape, I remember I couldn't contain myself and smiled. Being a Super Hero was never on my bucket list, and as an actor I never thought about it. As a child I always enjoyed the Marvel Universe, I always enjoyed being part of the audience," Benedict Cumberbatch said.
Cumberbatch told us that he really felt like a Super Hero as he ran down Fifth Avenue with the silhouette of the Empire State Building in the background, thinking that in that the building the people made hand storyboards and built these comics on paper at the beginning of t I hear this. And there I am running in red and blue, jumping, pretending to take off the flight on Fifth Broadway. It was amazing""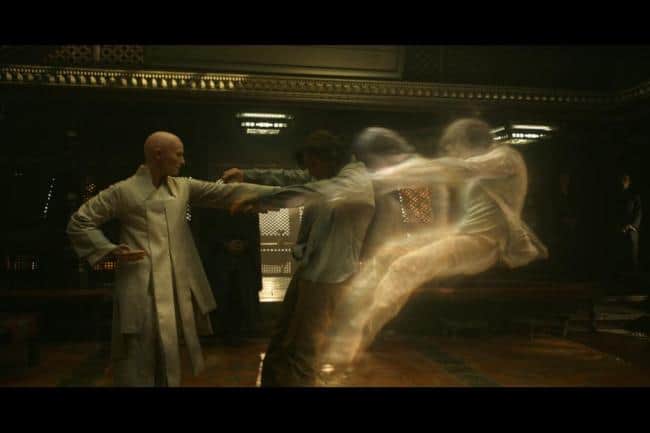 About the time it took him to put on his costume "It took almost half an hour to put it on, the slightest was the boots, because they had real holes." Benedict Cumberbatch told us.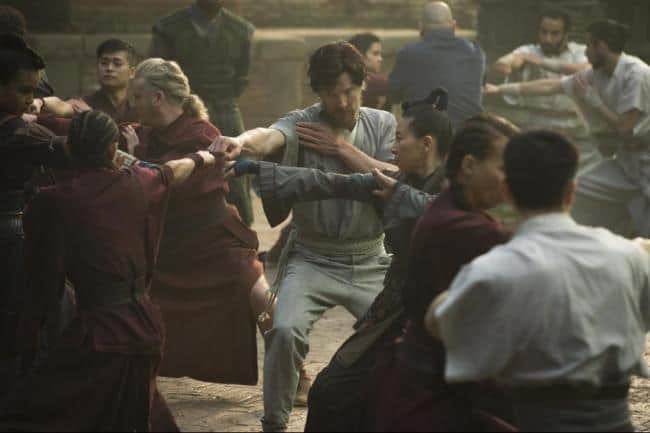 About playing the Supreme Sorcerer, he told us that it all started in a conversation with an LA reporter, while doing Star Trek press that told him "You'd be a good Doctor Strange" that left him intrigued, read about the character and he could know why , is a comic book of its time, about cultism and where the East meets western mysticism in the 60's.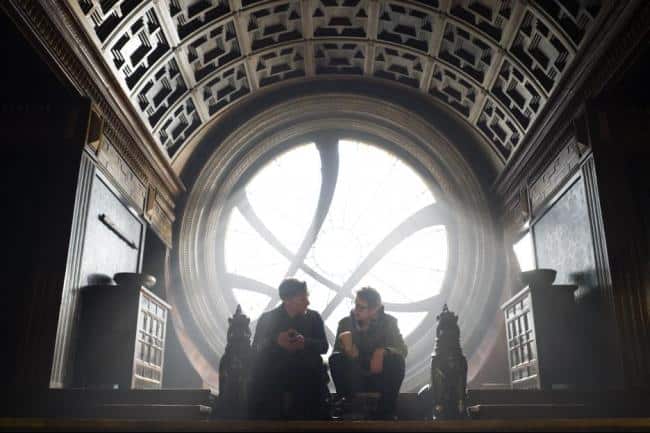 For Benedict Cumberbatch the most important thing was when he sat down with Director Scott Derrickson and told him about his concerns about the character "I wanted to soften a little how arrogant he was, to make him more human, to understand what makes him become what he it becomes" that's how they realized that humor was going to be very important in this character. "This was part of the audition process," Cumberbatch said.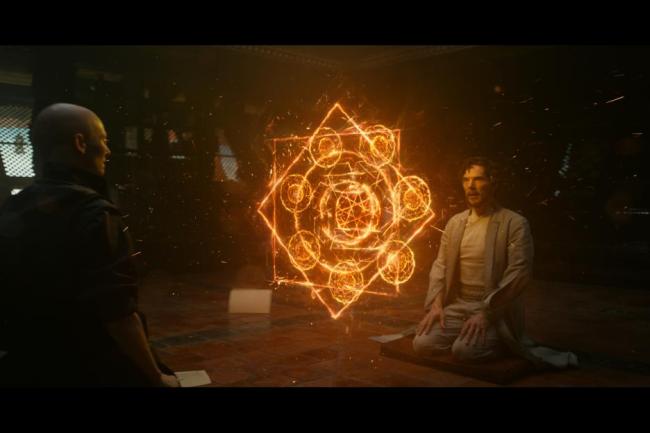 How did you prepare for Doctor Strange? With a trainer to make the hand and fingers movements that are needed in the spells, plus the aerial gymnastics to make the movements of the trick scenes, when you fly or when you are thrown back through endless display cases, etc. "I've been training almost every day, to keep my body fit enough to do it.; in addition to yoga, martial arts and choreography for the tricks of some fights; It was so much fun! Benedict Cumberbatch said.
Don't miss the premiere of Doctor Strange: Supreme Sorcerer on November 4, 2016, check out the trailer!