Check out some jungle baby shower ideas and have fun making these easy colorful crafts to celebrate your baby's next arrival.
Are you going to have a baby or are you going to prepare a surprise baby shower for your best friend? Prepare in time for a safari or jungle-themed baby shower with these ideas that will make the party look very colorful.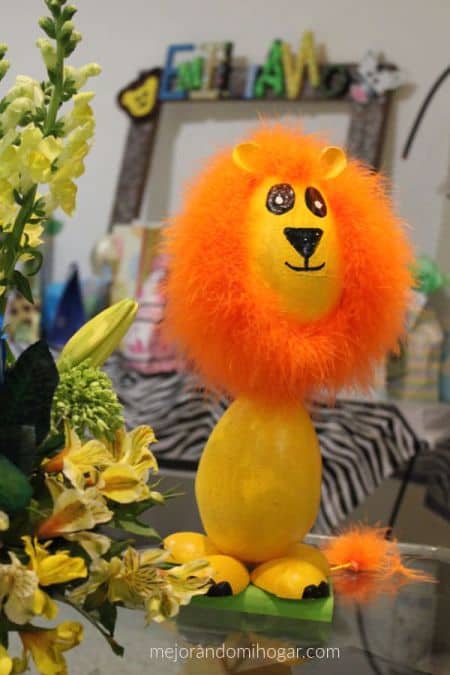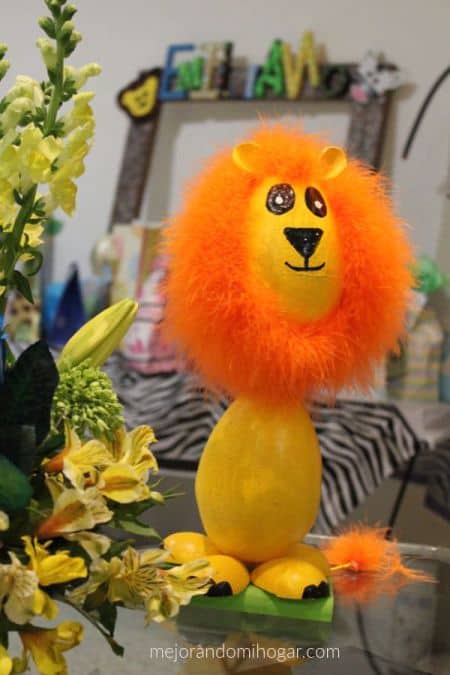 The theme for baby shower of safari or jungle is very beautiful and versatile. You can do it with pastel colors and animals with more tender touches, but I love strong colors, as you can see in the photos.
These jungle animal decorations can also help you decorate a child's party, the more animals you get the better!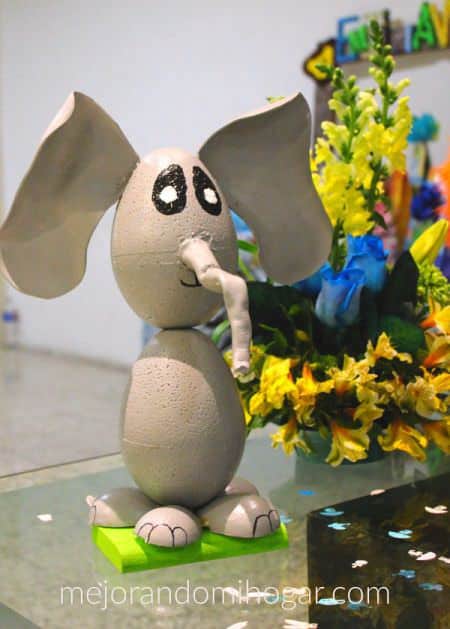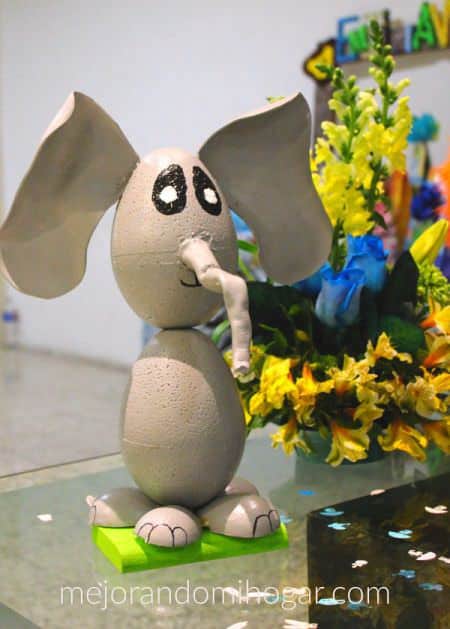 JUNGLE BABY SHOWER IDEAS
The animals to decorate the main table were made with painted foam balls, the base is made of wood.
For the souvenirs, I found a very good deal of stuffed jungle animals or beanies. We used them to decorate the center table of the guests and each guest took one home.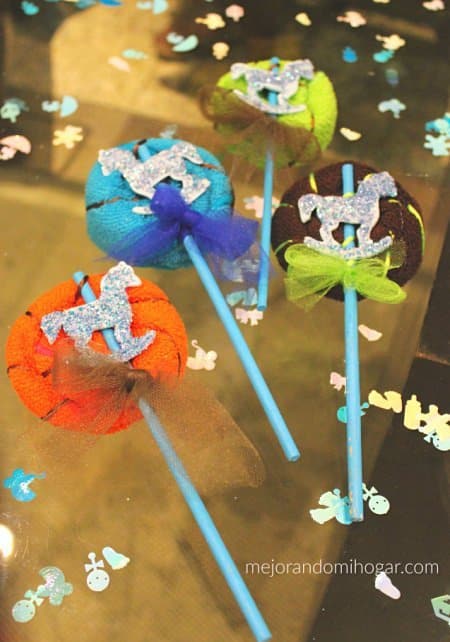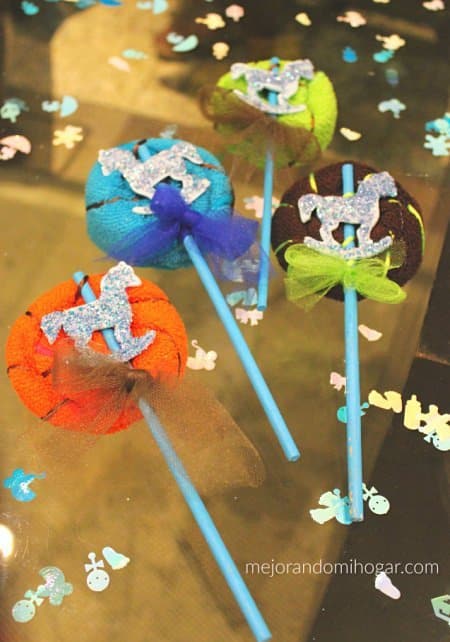 We also made popsicles using small colored face towels. We rolled them up, tied them with a cord, and placed a plastic stick.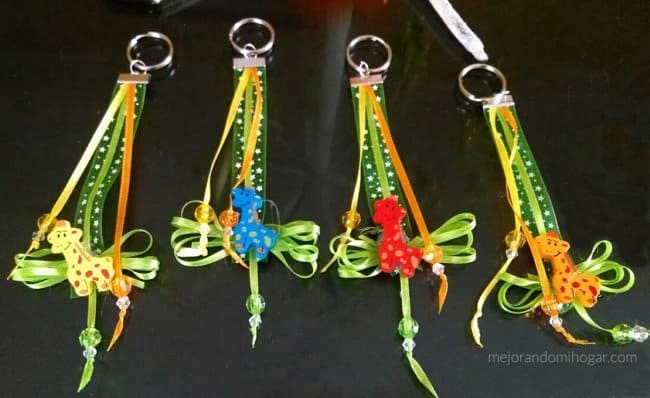 These keychains are very easy to make and loved the guests, you can make them for prizes or to give away as refinings, you only need slats in the tones of the theme of the party, the ring of the keychain, pebbles and a figurine.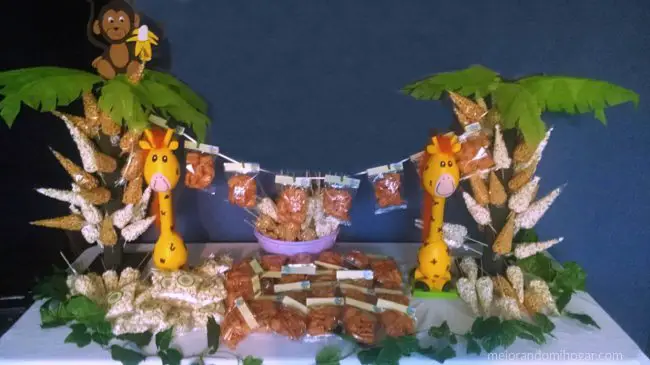 At the dessert table, you can place the snacks that we like the most likes such as chicharrones, chips, toast, cookies, popcorn and sweets!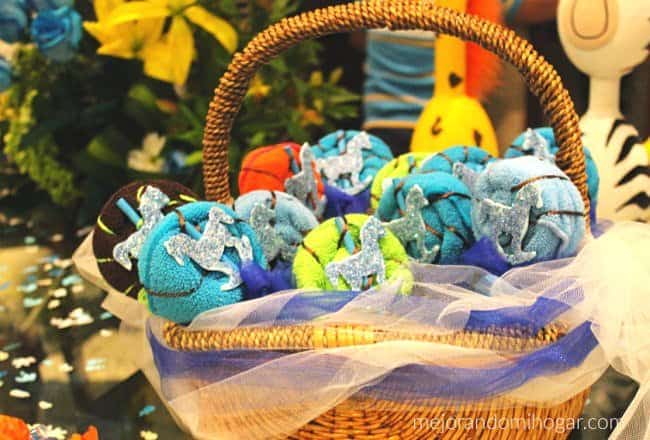 To decorate the wall, we get decorations for the safari wall on Amazon, it is the good thing about a theme as generic as safari or jungle, you find them easily and at a good price for not being of some character, you just need to choose the colors you are using.
The living room provided us with white tablecloths for the tables, so we thought we would place covers of tablecloths, using rectangular dollar-colored tablecloths, cut in half, to make the living room look more colorful.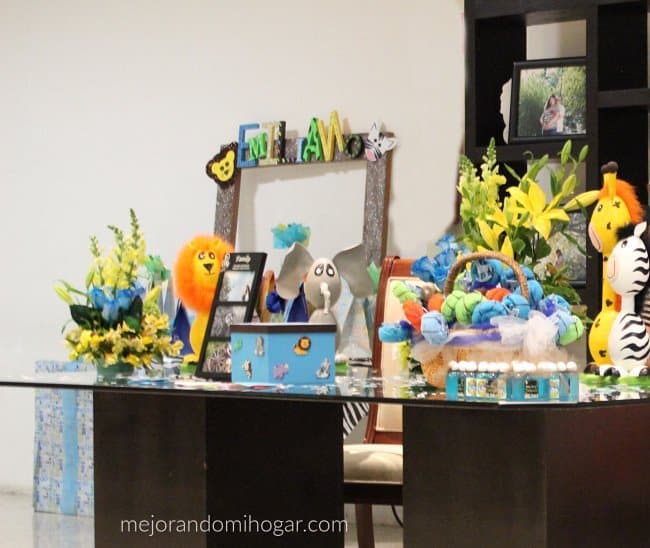 For the decoration of the back wall of the main table, the living room already had a shelf that served us to place the animals, looked perfect!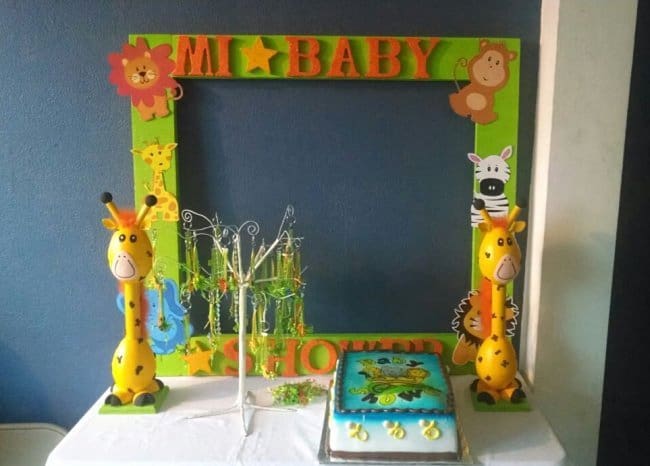 You can't miss a baby shower photo frame with jungle animals.
Remember that the important thing is that the mother-to-be has fun, and try not to spend much on decorations that will end up in the trash.
Consider selling the decorations immediately after the party in places like the Facebook marketplace.
Have you hosted a baby shower? What's been the hardest thing when it comes to organizing it?