Don't let Mexican traditions die! Check out this Catrina makeup for Day of the Dead, some makeup tips, accessories you need to create the look and enjoy this Mexican celebration.
Ay de mi llorona, llorona de azul celeste… I always get the chills with this song! The tradition of the Day of the Dead is becoming more famous and the celebrations cross borders. In Dallas there are different events, not only among the Hispanic community, but also in Museums, restaurants, etc.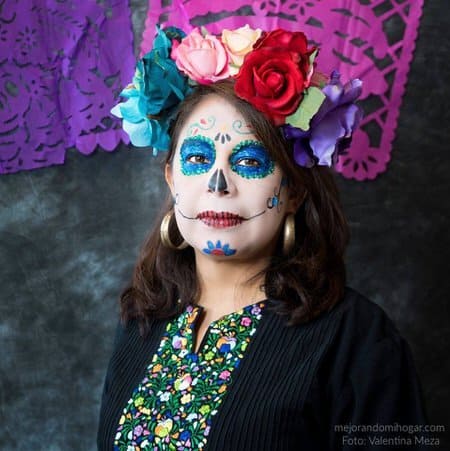 This time I met with several friends to celebrate this beautiful tradition and make up for Catrinas. There were no rules, each one made up with the colors and decorations he wanted. From makeup, glitter or glitter to scheating can be used to create Catrina's look.
Or if you prefer to make it easier, you can use waterproof tattoo to create Catrina's look.
Is it offensive to wear Catrina makeup?
Catrina makeup, sugar skulls or Day of the Dead are not Halloween costumes and wearing them can be offensive if you were not raised in Mexican culture.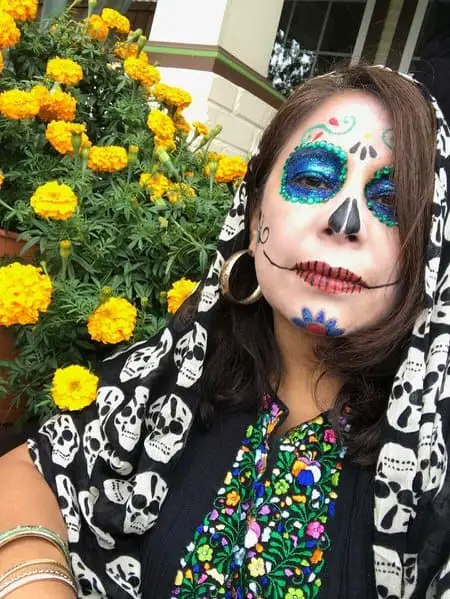 Catrina Makeup
Material
Clear foundation or white face paint
Bright eye shadows or glitter for the eyes
Black eye pencil
Black Eyeliner (Liquid)
Lipstick (Optional)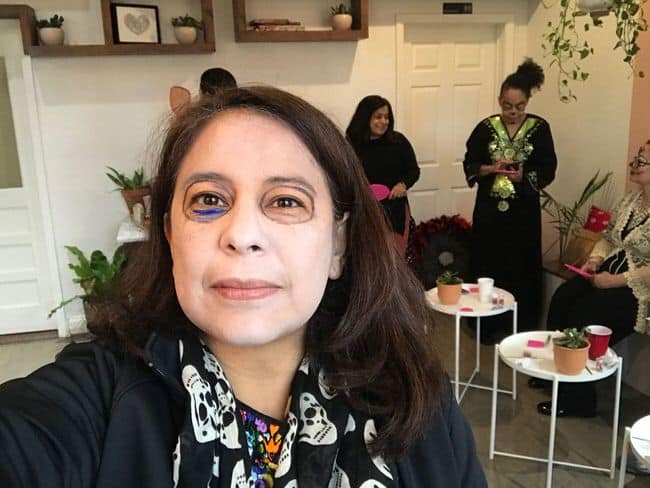 Catrina Makeup Tips
First of all, you should know that Catrina's makeup takes her time, so spend about two hours making it quietly.
Wash your face and if possible apply a sealant or primer, if you don't have to use your favorite moisturizer and let the face be completely dry before you start painting it.
When applying white makeup, it is better to do so in thin layers. Spread it over your face only while it's wet, otherwise when it starts to dry you'll see streaks on your face. Let dry and apply the layers you want, depending on how white you prefer makeup.
Outline the eye sockets with the black eyeliner, you can reference your eyebrows to make the circle around the eye and fill with the color you like. I placed glitter on top of the eye makeup, so the imperfections of the makeup were concededed.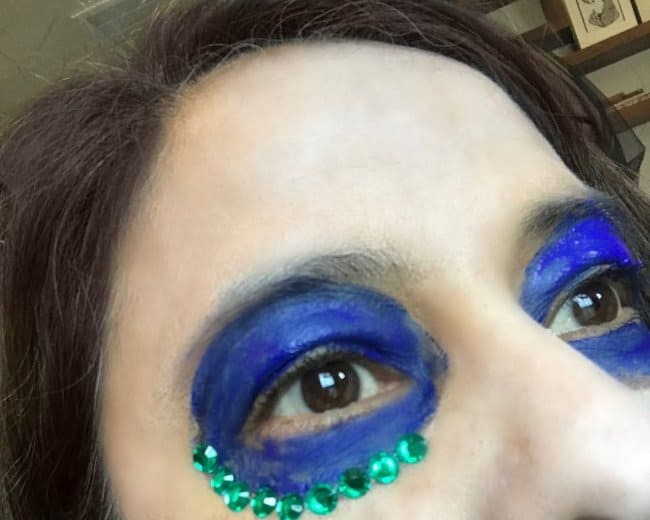 You can decorate around the eye with sequins with glue for the face or draw flowers, circles etc and fill with colorful paint.
I used some green stickers or stickers that they sell in the dollar store and they already bring glue.
Paint your lips, decorate the beard with some flower, heart or detail that you like.
For the forehead and cheeks you can draw cobwebs, flowers, hearts, rounded lines, whatever you prefer. Remember to do it with very thin lines, it can be with liquid eyeliner, they look much better than the thick lines of the pencil.
Accessories for Catrinas
Mexican dresses, party dresses, wedding dresses; you choose how you want to dress your Catrina and what personality you want to give her.
You can add Mexican jewelry, cempazúchil flowers, hats (like the halloween witch, canes, head blankets, batter, umbrellas, flower headband, etc., customize your Catrina yourself, remember that the Catrina is an elegant character, but if you prefer you can give it a different touch.
Makeup can be as simple or as elaborate as you prefer. The most important thing is that you have fun and that the tradition does not die!
More Day of the Day posts