Here comes the new in Cars Land Disney California Adventure, "Luigi's Rollickin' Roadsters" coming rolling with celebrations and fun.
We have had the opportunity to be in Cars Land and let me tell you that there is nothing missing to have an excellent time of fun with the family and if that were not enough this next 7 thy slam sat in Casa Della Tires.
In this new attraction, twenty Luigi cousins arrive from Carsoli, Italy, to help celebrate race day or Race Day in Radiator Springs with music and dancing at Casa Della Tires.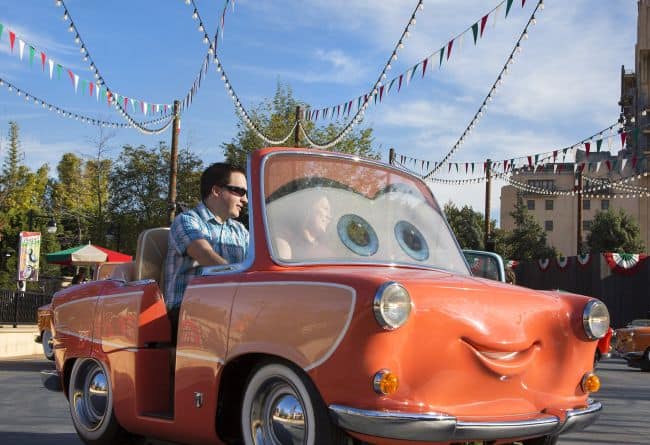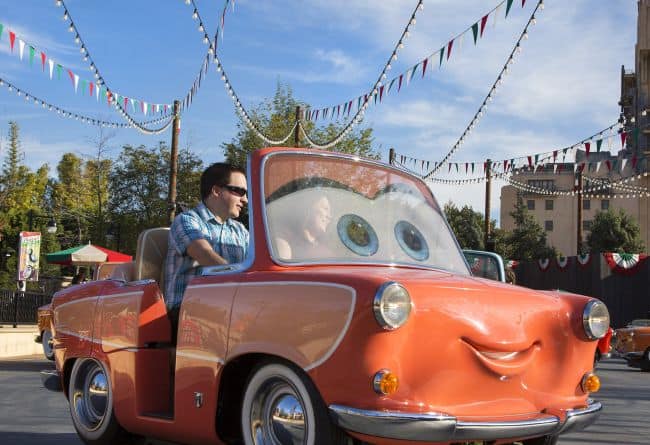 Visitors to Cars Land, Disney California Adventure are invited to join the celebration, hoping aboard the miniature Italian cars of Luigi's Rollickin' Roadsters, inspired by the micro cars of the late 1950s.
Each cousin performs Carsoli's traditional dances, moving with Luigi's music and cheerful singing in a dance with precision choreography through what appears to be a "dance track".
"Here in Luigi, cars seem to have a mind of their own," said Kevin Rafferty, creative CEO of Walt Disney Imagineering, "When you get back on, you're likely to enjoy a special experience they like to carry out."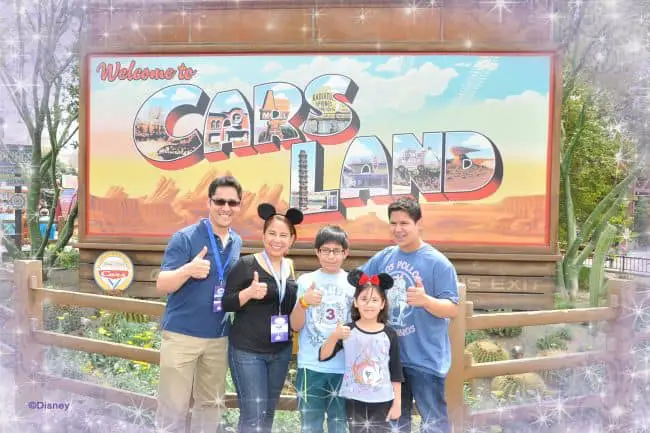 The Primos de Luigi from Carsoli, Italy:
– A roadster is a two-seat convertible car. While Luigi is a Fiat 500, his cousins are a car brand invented by Walt Disney Imagineering, called Frizzante, which had never been seen on Route 66. Now, they are exclusive to Cars Land.
– Half of Luigi's cousins are men, and half are women. Guests can identify them by the chrome front of the grill or "bigote" on the male roadsters.
– All members of Luigi's family have their own names and looks, except for two uniquely colored coral cars. Although they are identical sisters, guests may notice that Rosa has green eyes, and Gina has blue eyes.
– Vehicles have Italian license plates representing the place of their registration: their hometown of Carsoli, Italy.
Each roadster performs its own routine, which offers a different driving experience depending on which car guests get on, and which song is playing.
Luigi Rollickin' Roadster is Disney's first attraction in the United States with a trackless or roadless walking system. Luigi is a big fan of Italian Formula Racer, Francesco Bernoulli of the Disney film • Pixar Cars 2, so much so that he created a very special moment in his garden to show a topiario or "Autopiary" of his legendary hero.
In addition to dancing, Luigi and his cousins also sing backing vocals of the songs heard at the attraction. In the attraction you can listen to these songs:
or "Rollicking Night and day" – sung by Luigi himself
or "Mambo Italiano" – sung by Rosetta's cousin
or "The Tire-antella" – with calls from Luigi
or "Hey, Cumpari" – sung by cousin Lou
or "Funiculi Funicula" – with calls from Luigi
So you know, if you visit Cars Land at Disney Califronia Adventure, don't miss out on visiting the new attraction!
Learn more about this and other attractions at disneyparks.disney.go.com/