This chocolate coconut macarons made with cereal, are great as a dessert or snack in a party. They are delicious and so easy, even your kids an make it.
This is a sponsored article. Recipe provided by Post Cereal.
This post is also in Spanish: Macarons de Chocolate y Cereal
These macarons are great to enjoy with the family or as a gift to your friend.
My kids love cereal and so do I, especially when it's with chocolate; some weekday mornings, my younger kids eat cereal with milk and the older ones usually eat at night, like a snack before bed, just like me when I stay late.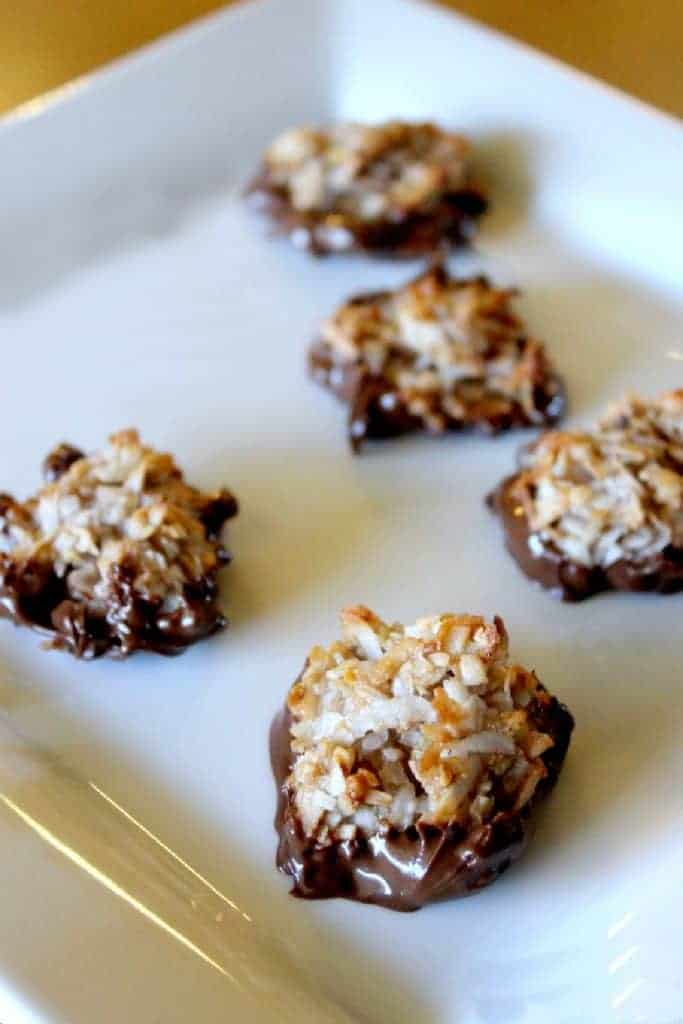 My daughter also likes to eat cereal straight out of the box, while watching a TV show or playing lunch with her friends.
Honey Bunches of Oats Chocolate cereal is a snack that satisfies the craving of chocolate from the whole family.
Each tablespoon provides a perfect combination of crispy flakes and now more with the delicious flavor of cocoa! It is perfect for any time of day!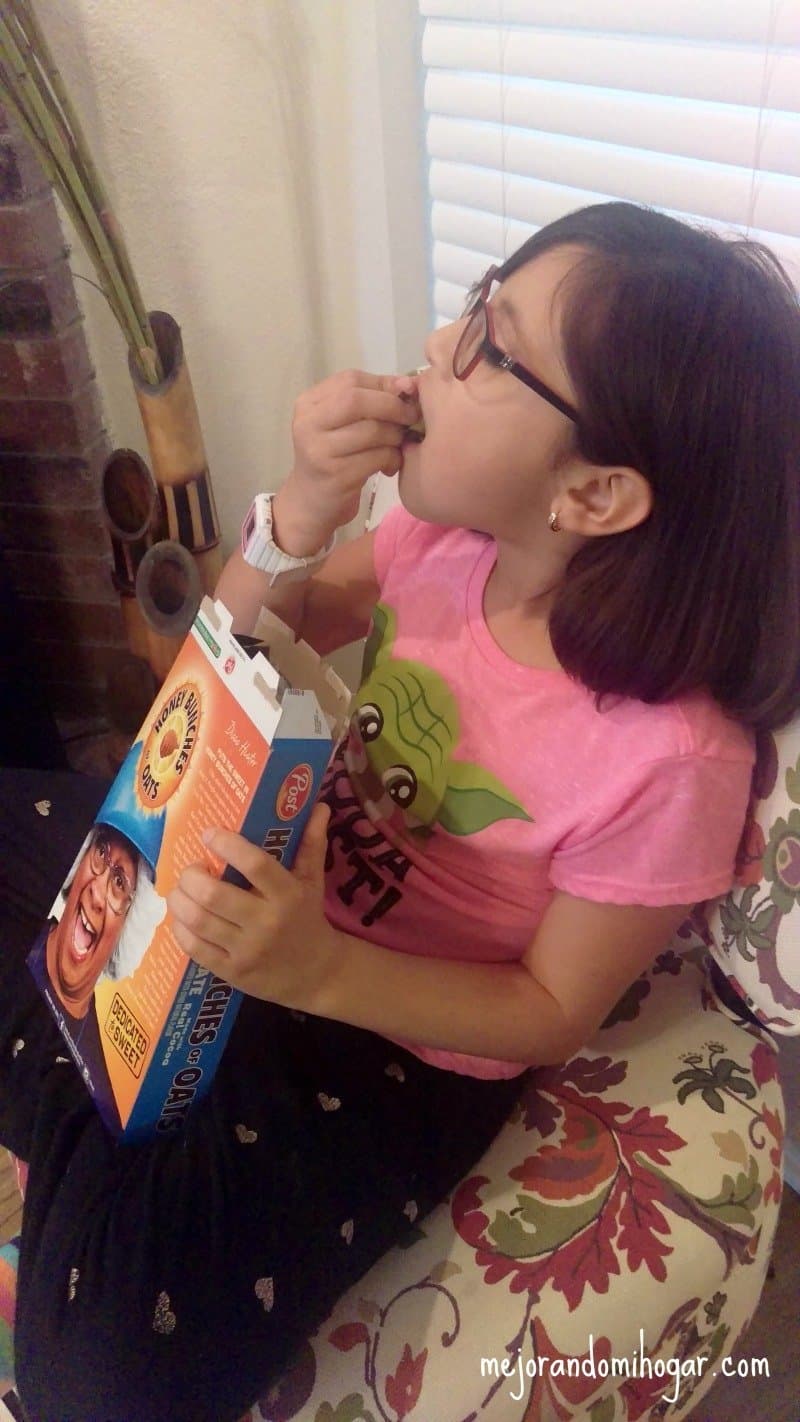 Lately we have been preparing some recipes with cereal. This time we made an easy dessert with my daugther, Chocolate Macarons with cereal.
Honey Bunches of Oats has been dedicated to the delicious and this new variety of Chocolate continues the tradition of providing a great savory and texture that you like.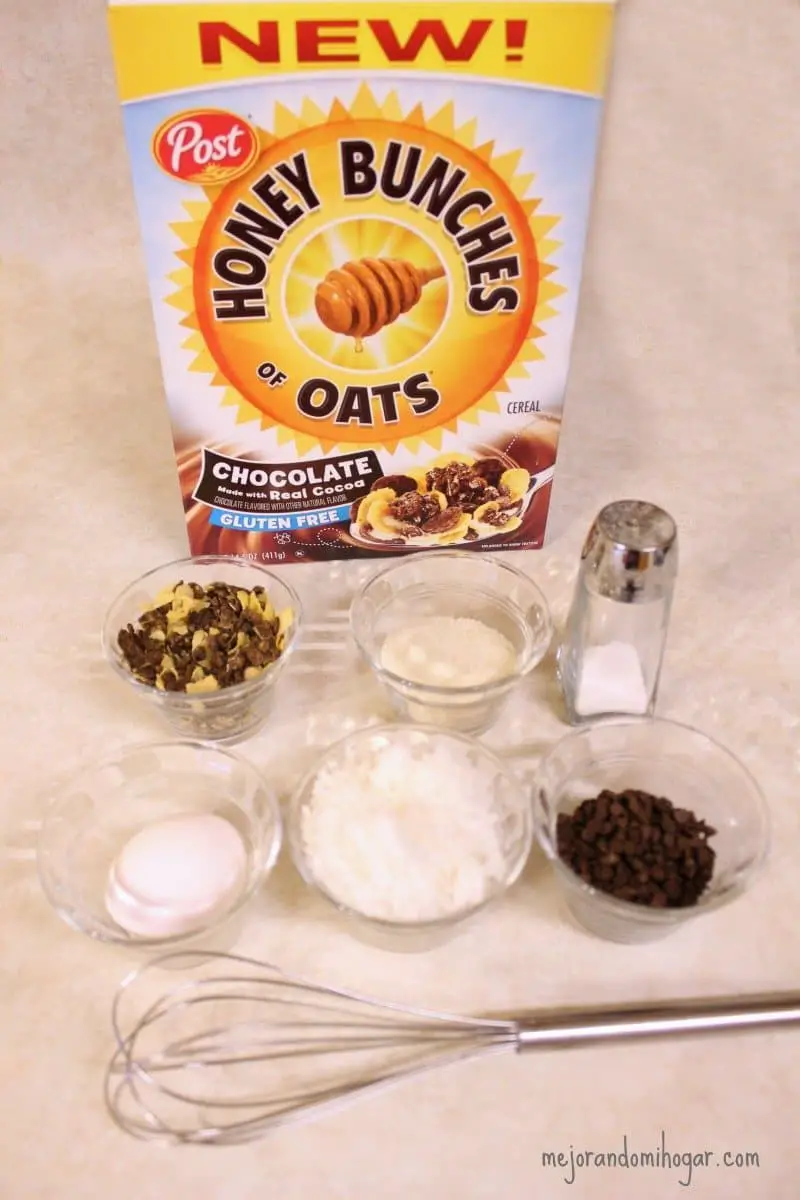 Chocolate Coconut Macarons made with Cereal

Preparation time 10 min
Total time: 85 minutes
Servings: 20 Macarons
Ingredients
3 large egg whites
1/2 cup sugar
1/4 teaspoon salt
3 cups sweetened shredded coconut (chek out this organic gluten free coconut)
1 cup Honey Bunches of Oats Chocolate cereal, lightly crushed
Heat the oven to 350 F oC.
Cover a baking tray with with parchment paper; set aside.
In a large bowl, beat the egg whites until they rise and get foamy, then incoporate the sugar and salt.
Add the coconut and cereal and mix until moistened.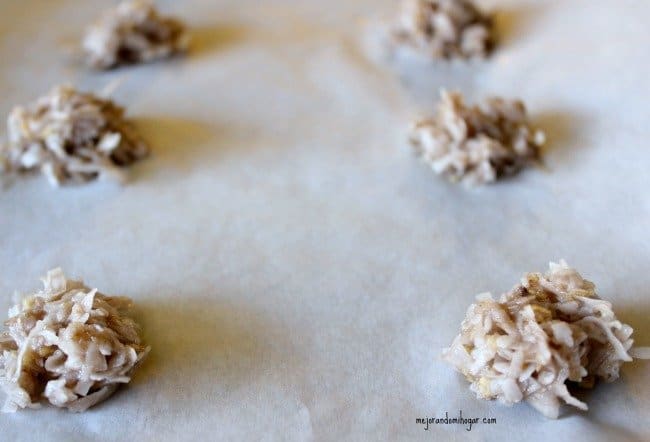 Place tablespoons of the mixture in a rounded shape approximately five centimeters on the tray with parchment paper.
Bake for about 25 minutes or until lightly browned.
When finished, place them on a rack to cool completely.
In addition, place the chocolate chips in a microwave-safe container, melt in 30-second intervals (to prevent it from burning) until smooth.
When the chocolate softens, take a macaron and dip the bottom into the melted chocolate and place it back on the waxed paper.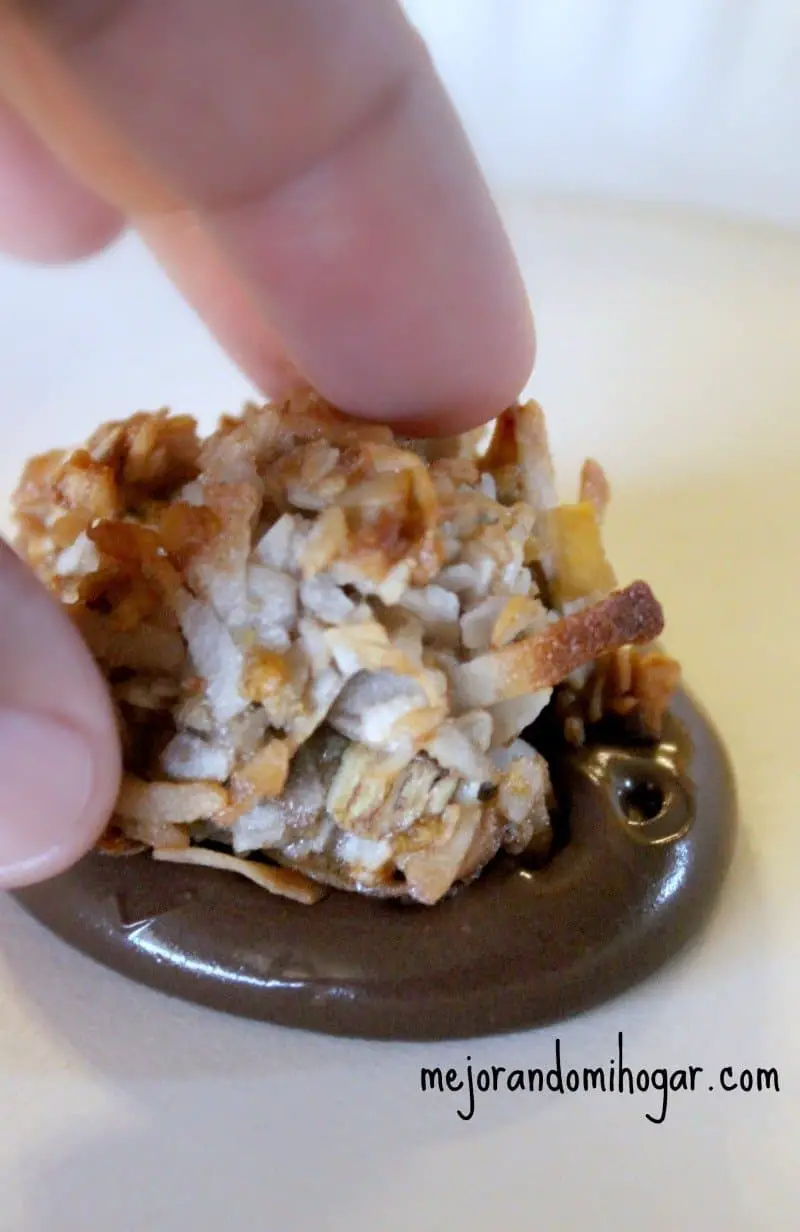 Cool in the fridge for 30 minutes or until the chocolate hardens.
You're going to love it! You can prepare them as a dessert or as a snack for a party.
Follow Post cereal sains on facebook.com/PensemosPositivo and Twitter @HBOatslatino
Enjoy !