If you want to enjoy a nice green and bushy lawn in the garden this summer, you have to start from now on! 
This shop has been compensated by Collective Bias, Inc. and its advertiser. All opinions are mine alone. #LoveYourLawn #CollectiveBias
I love parties outside, in the courtyard, roasting meat, living with friends while the kids play on the trampoline; roast chocolates at night; that's why I try to keep my lawn well taken care of; but after a long winter, it's best to start preparing it from now on.
I'm planning to celebrate my birthday in my backyard, or maybe have a mother's day meeting with my friends, you know, there's never a shortage of excuses to celebrate.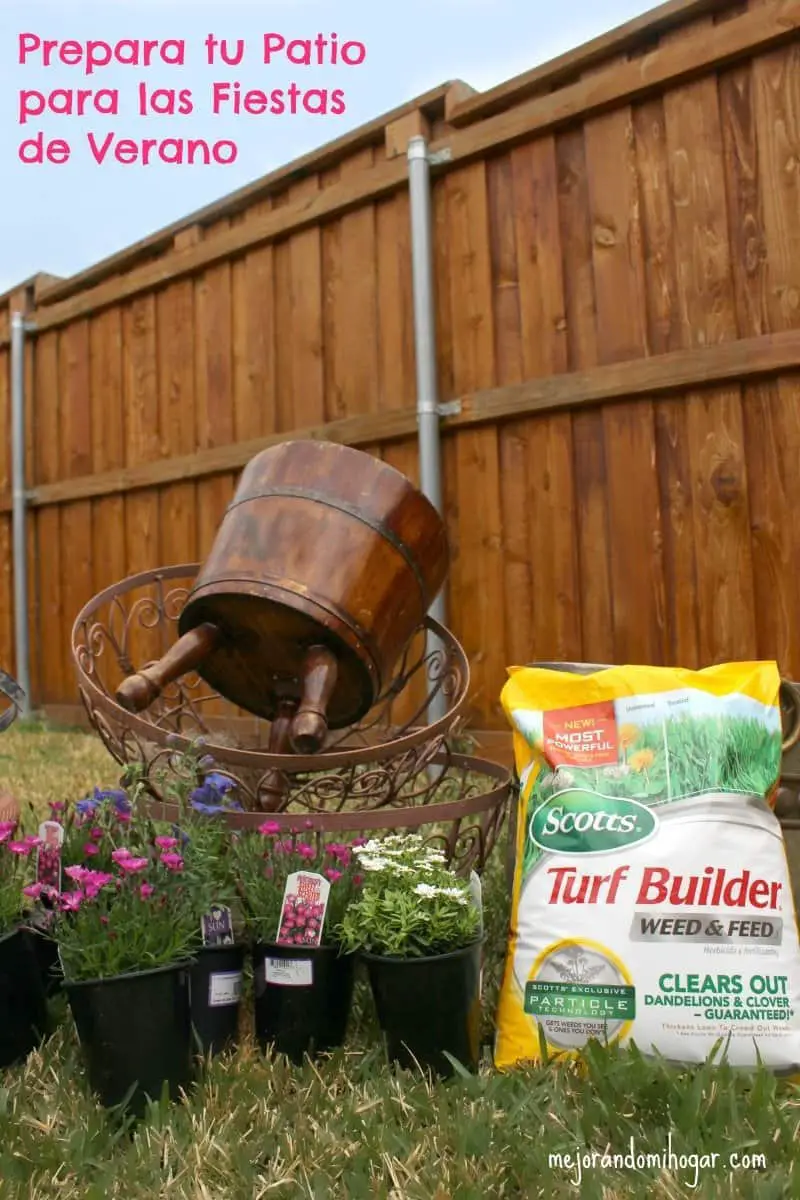 Prepare your Patio for the Summer Holidays with these basic tips.
The first thing to do is to "feed" the lawn, to help it replenish the winter strathets and in my case, also of my dog Lex; I just applied Scotts® Turf Builder® Weed & Feed a fertilizer that makes the lawn get more tupid and also controls weeds or weeds, which start dating at this time, you can find it in the gardening section of Walmart, we have several years using it and you can tell the difference.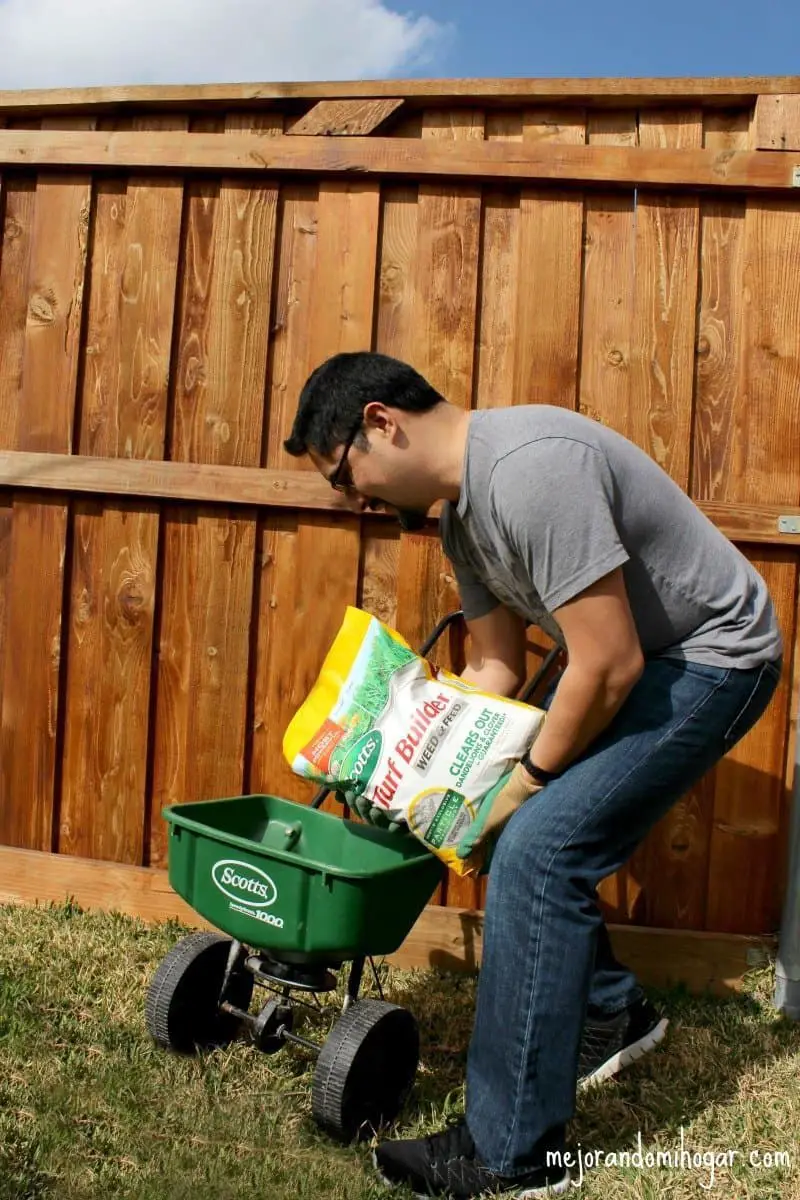 To color my garden right there I bought some hot weather-resistant evergreen flowers from Texas. Did you know that perennial flowers are those that keep their foliage year-round, unlike the annual ones that are affected by changing seasons and usually die in autumn?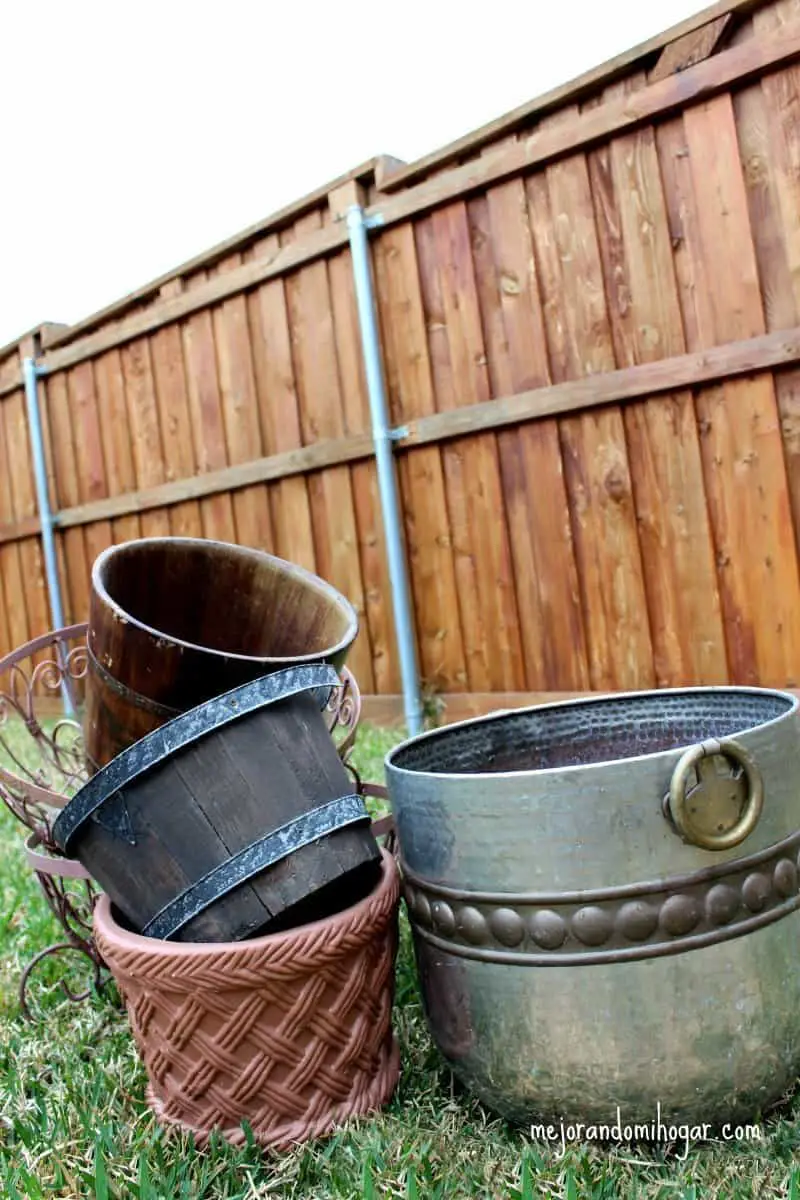 To accommodate the flowers, I tried to recycle pots and containers that I no longer used the previous year; like pots that a friend gave me when she moved out of the house and I had forgotten about there; a hand of spray was enough to make them look like new!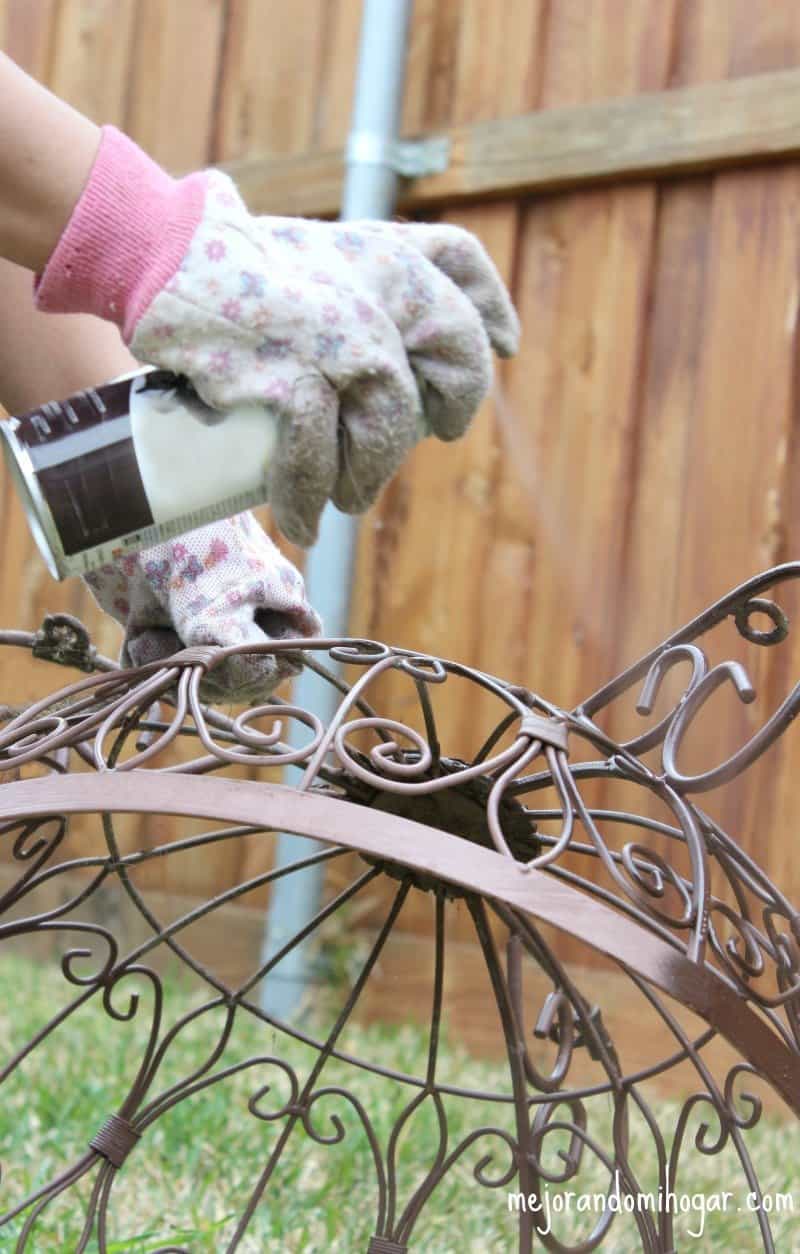 I also recommend looking in the garage sals or thrift stores, I always find something interesting that can serve as a pot or decoration.
Prune and trim shrubs, remove dried branches and rubbish. Clean the floors and stone roads in case you have them.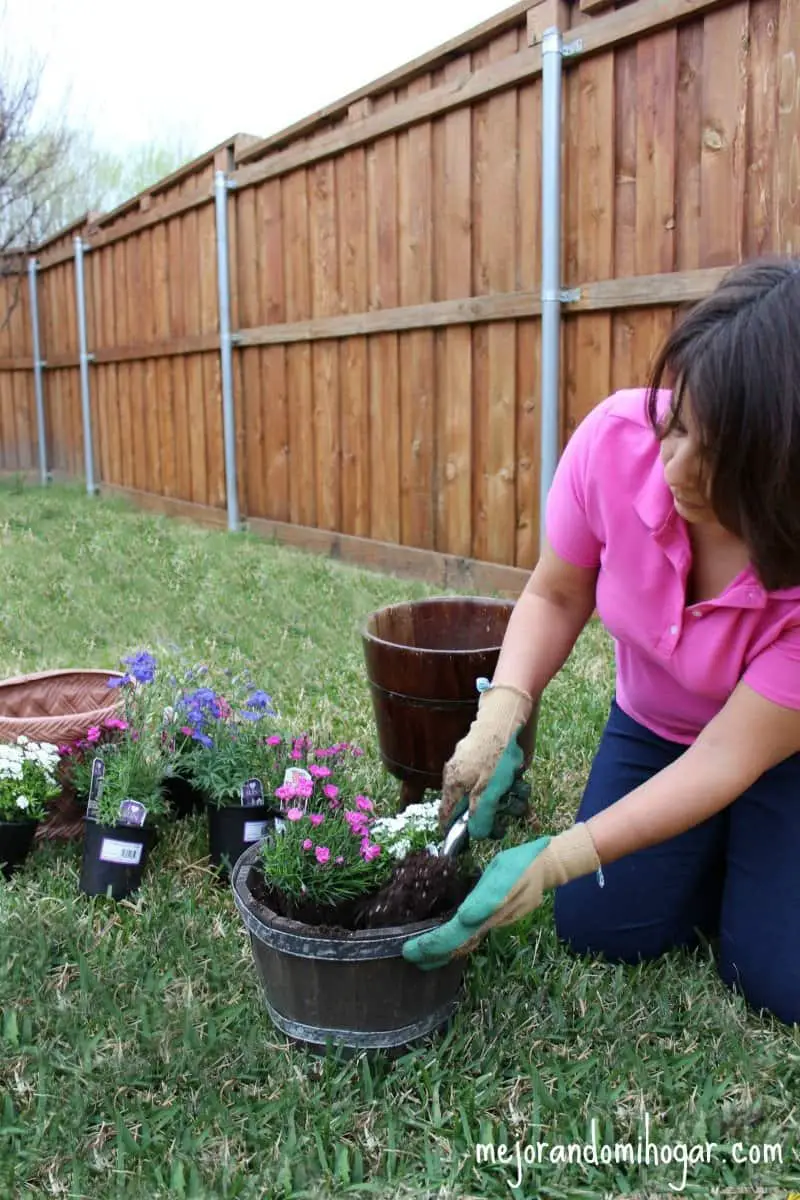 Check the garden carefully to make sure you don't have anthills, here in Texas we have fire ants and you don't want to know how a picket of those hurts, it really burns like fire!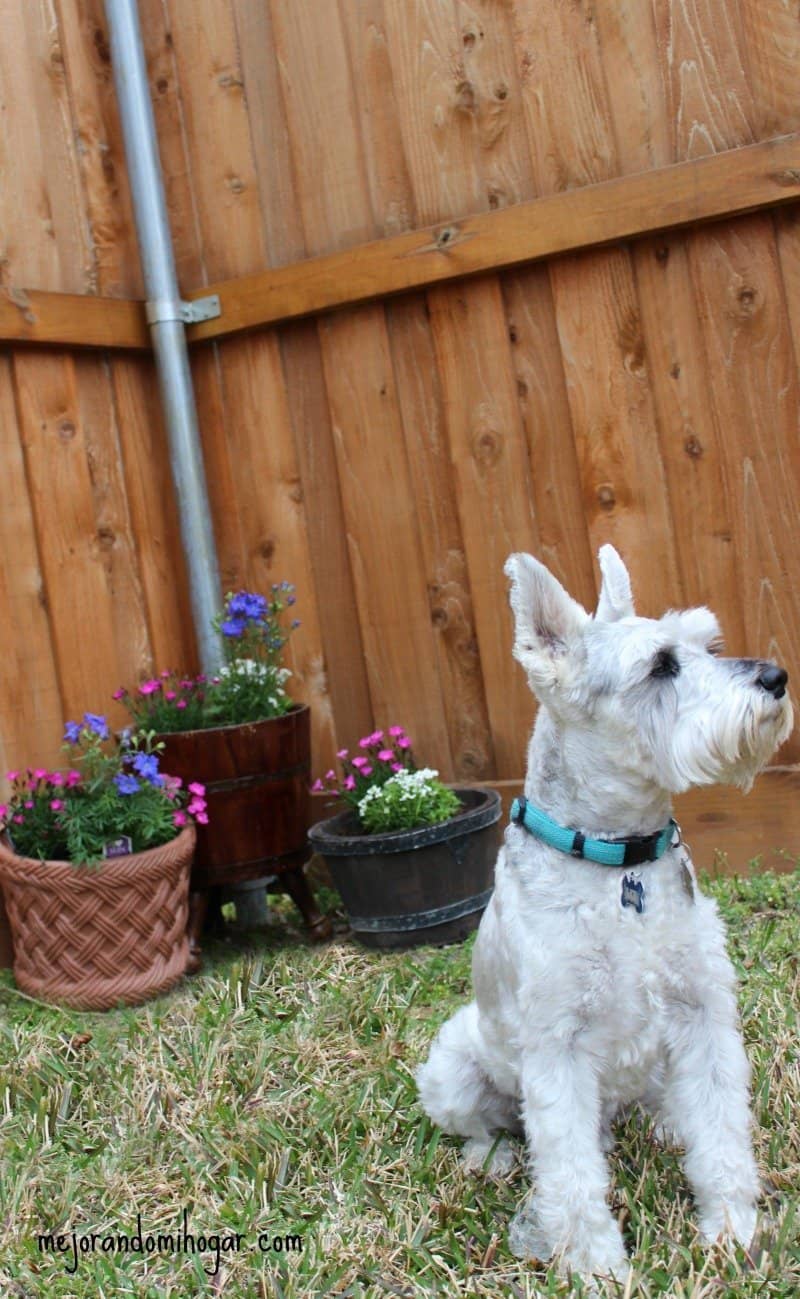 Remember to have a good lighting, prepare it in time, you know Latins we like long parties and that better than enjoying the well lit patio, also the series of lights look very decorative (you can use the Christmas ones), but there are places where we need more light, for example, when it comes to breaking the piñata.
Don't forget the mosquito repellent, you can use torches or candles with citronella oil, or if you're going to have kids at the party you might prefer to have some mosquito repellent sprays on hand for guests.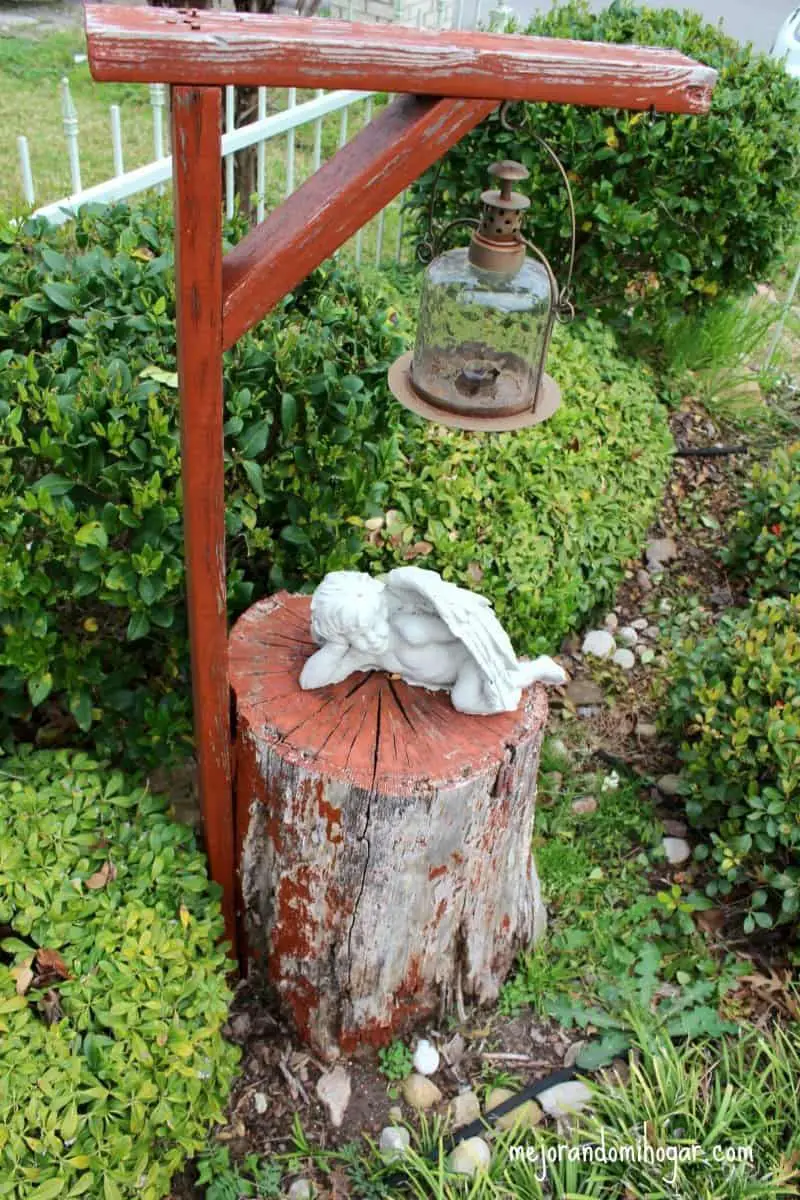 Clean your grill, grill or grill and make sure you have enough charcoal or check that the gas tank is full and ready to use.
Clean or revive furniture in your yard, give them a paint hand or change cushion covers.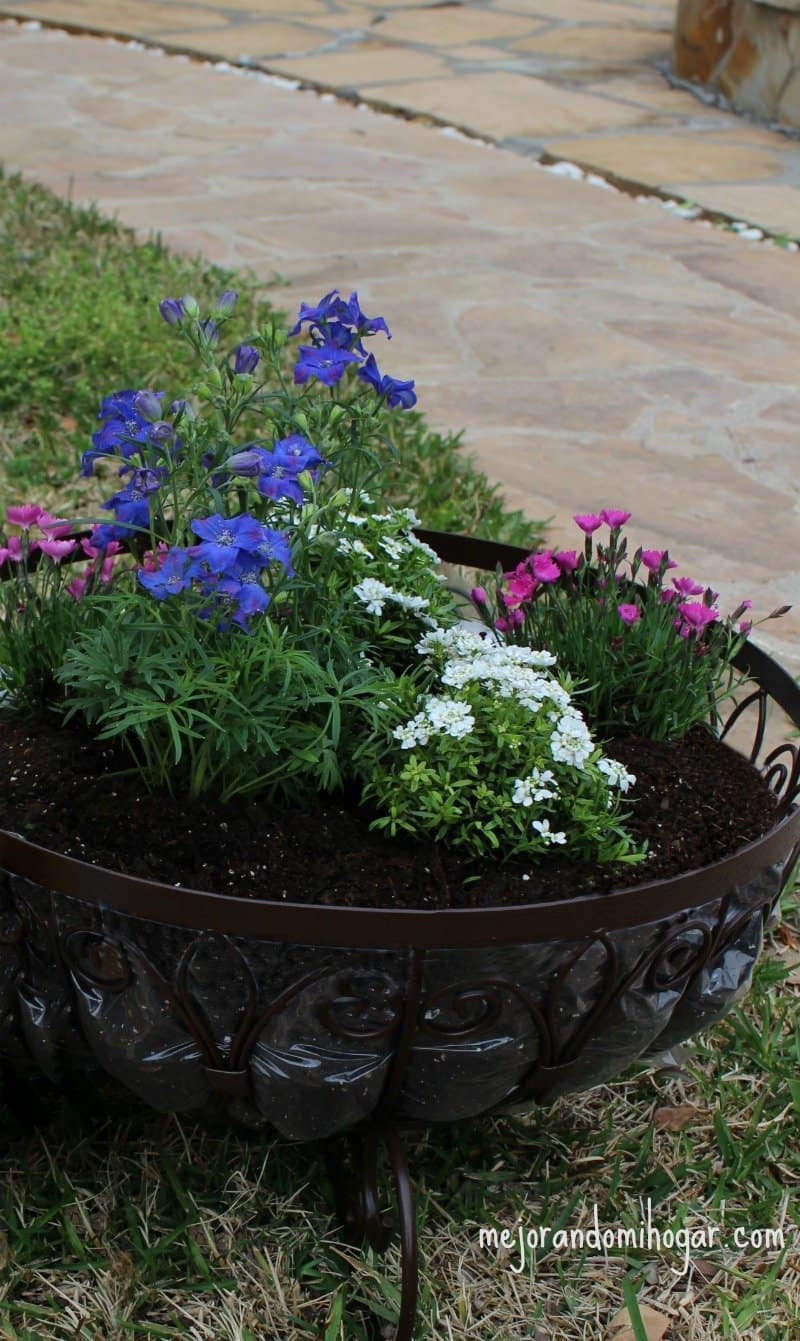 Clean doors and windows with time, with a solution of half water, half vinegar; they look perfect!
These are just a few of the cares that every year we give to my patio and garden this season, to be able to enjoy with family and friends in the summer, a green and bushy lawn.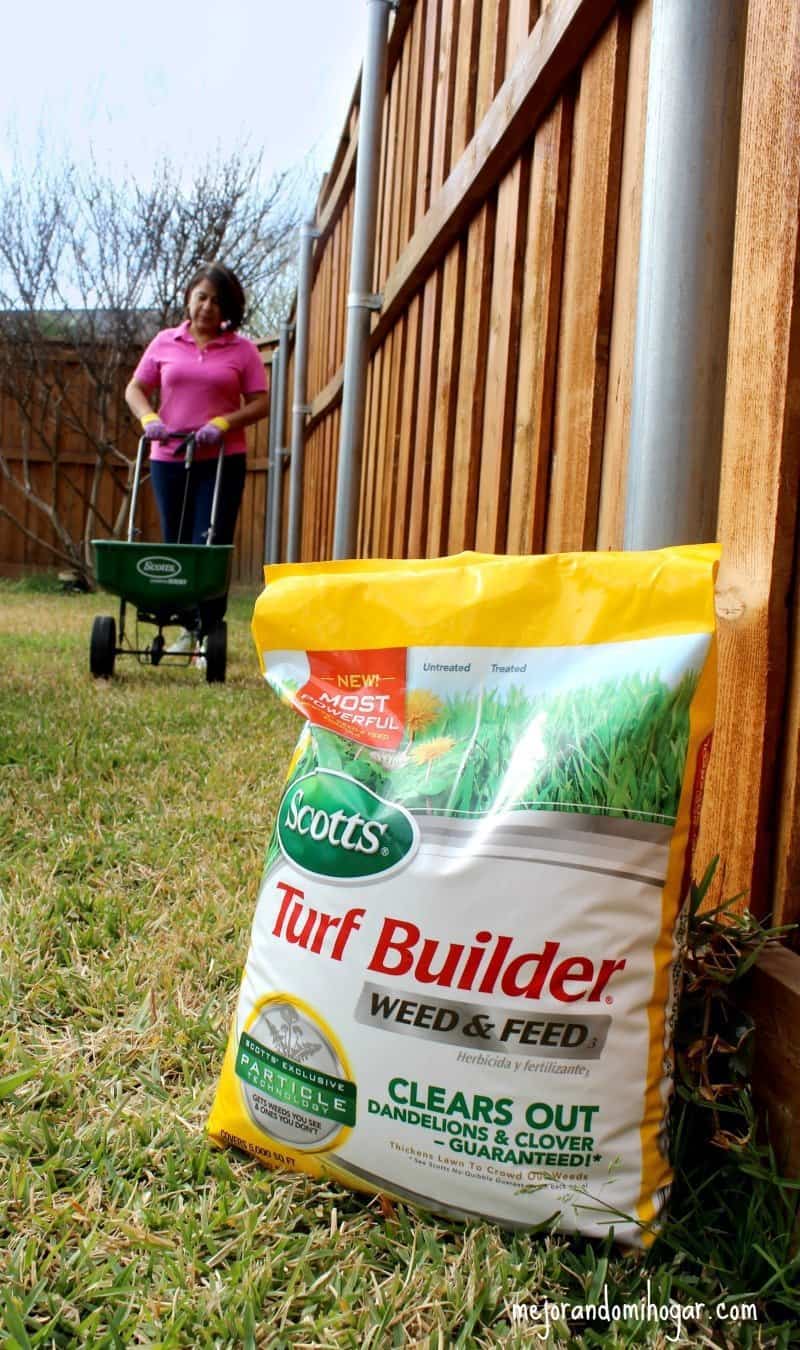 Looking for specific information about how Scotts® Turf Builder® Weed & Feed can help you solve your yard problems? Click here to sign up for Scotts' email service, and receive information and tips specific to your area.