We continue to celebrate Hispanic Heritage, now with a typical Mexican recipe, Molletes light, prepared with milk, with the recipe of Sui-Nui Escobar, nutritionist of Milk Mustache.
* We receive compensation.
It's a simple recipe, but we'll use the oven to toast the bread and gratin the cheese, you can skip this step, roasting the bolillos in the comal and gratin in the microwave.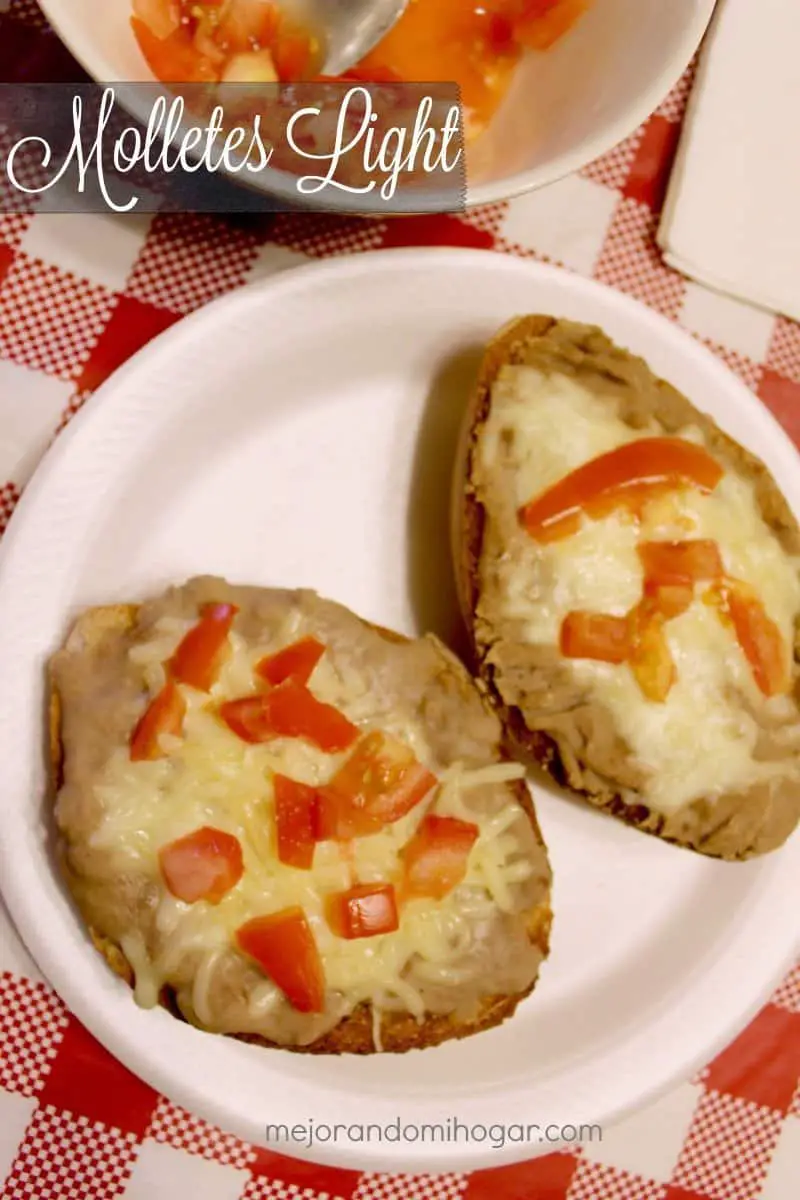 My family love to accompany them with a glass of milk or chocolate, I hope you enjoy them, this is a low-calorie version, but just as rich as the original, you can serve them either as breakfast, snack or snack.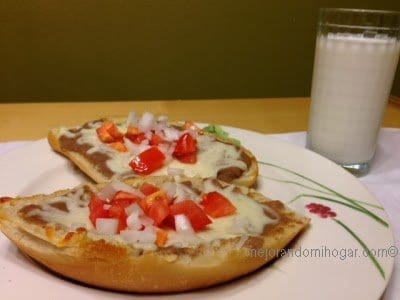 Recipe by Molletes light 
Makes 4 servings (2 molletes each)
Ingredients
1 cup cooked beans
1/2 cup low-fat milk (1%)
1 garlic clove, crushed
1 teaspoon flour
1 tablespoon oregano
Anti-stick oil
Salt and pepper to taste
8 oz baguette bread (or French bread, bolillo, telera)
1/2 cup low-fat mozzarella cheese
* You can add chopped tomato and onion, to garnish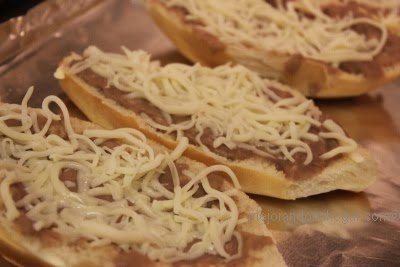 Preparation mode1. Preheat the oven to 350 degrees F.
2. Meanwhile, mix the beans with the milk in a food processor or crush them manually until well integrated.
3. Add the anti-stick oil to a frying pan and simmer. Add the garlic until lightly toasted. Add the flour and remove from the heat. Continue stirring for about 30 seconds to brown the flour lightly.
4. Return the pan to the heat and add the bean mixture and oregano. Heat for about 5 minutes by stirring frequently. Remove from heat. Season with salt and pepper to taste.
5. Cut the bread into 8 pieces if it is baguette or in half if it is French bread, bolillo or telera.
6. Add a layer of beans to each bread. Add the cheese.
7. Bake until the cheese melts, we take it out of the oven.
8. We serve with a hot chocolate, a latte or a glass of cold milk.
Molletes Nutrition Information
·        309 calories
·        6g fat
·        3.5g saturated fat
·        18.5g protein
·        303mg calcium
Enjoy them!