Try these simple and refreshing cookie sandwiches or canapés, ideal for serving in the afternoon tea or spring meetings for children and adults. #ConMasSabor
This is a compensated campaign in collaboration with Nabisco and Latina Bloggers Connect.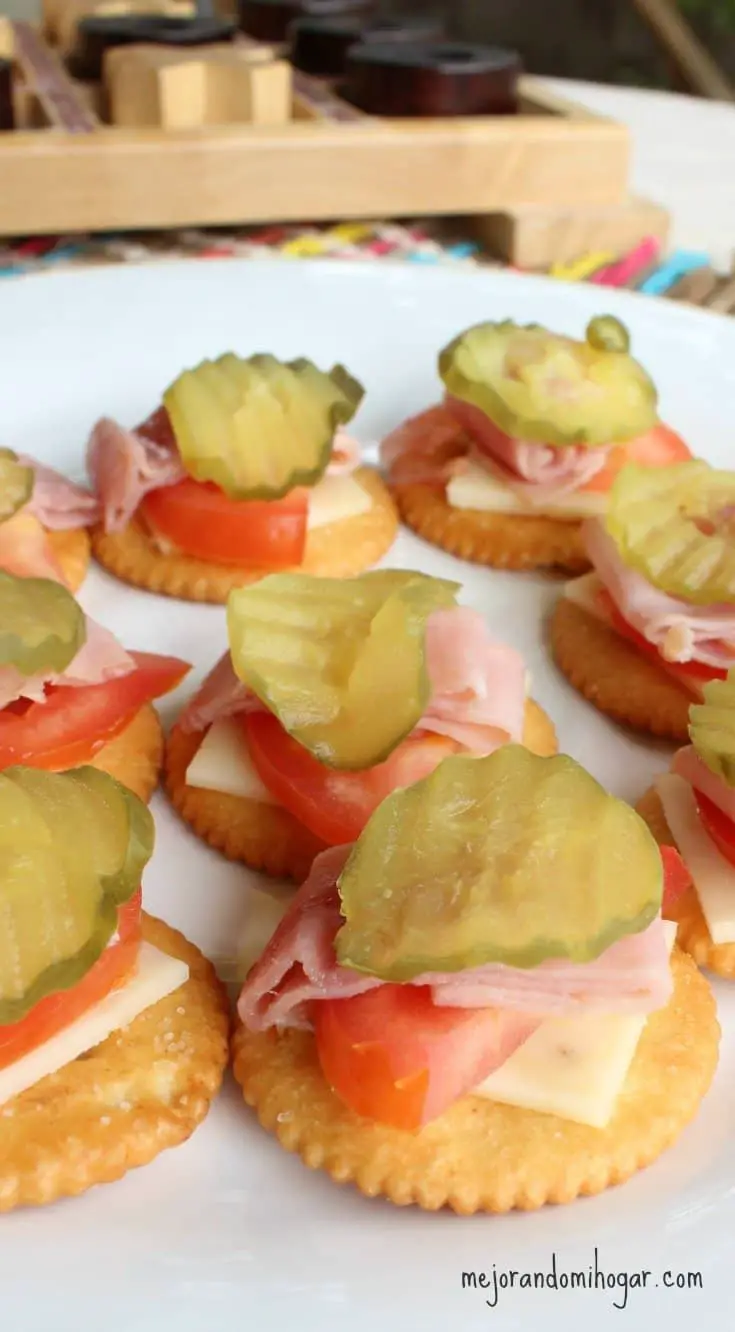 Like many Latina moms, I'm used to offering my kids the snack, that time between lunch and dinner in which we have a little hole left to enjoy some snack or snack like those of Snack Works while Daddy arrives and dinner together.
When my children arrive from school, they always ask for a snack; that's why I try to have something to give them a head while I finish making dinner, whether it's a fruit, a sandwich or some Ritz cookies accompanied by cheese or any topping whether sweet or salty, you know they get along with almost everything.
I like to pamper my children and my guests with easy but rich recipes and this time I prepared some sandwiches with Ritz cookies inspired by a recipe that I found on the Nabisco website, Avocado-Fresh Cheese Topper with more flavor because it carries Ritz garlic cookies Garlic Butter Crackers; right there you can find recipes of this brand, inspired by the favorite traditional recipes.
I came up with a few sandwiches with the typical flavors of a ham and cheese cake, so traditional in Mexico, I hope you like them, here you can see more recipe ideas for the day of the child.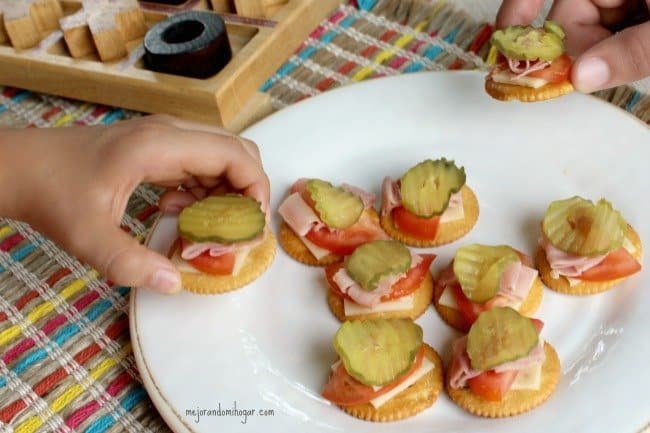 As you can see, it's a simple recipe, the key is to use good quality ingredients that your family likes the most to make them a success.
The combination of flavors is very good, I recommend it for the snack, for your day party of the child or the mothers.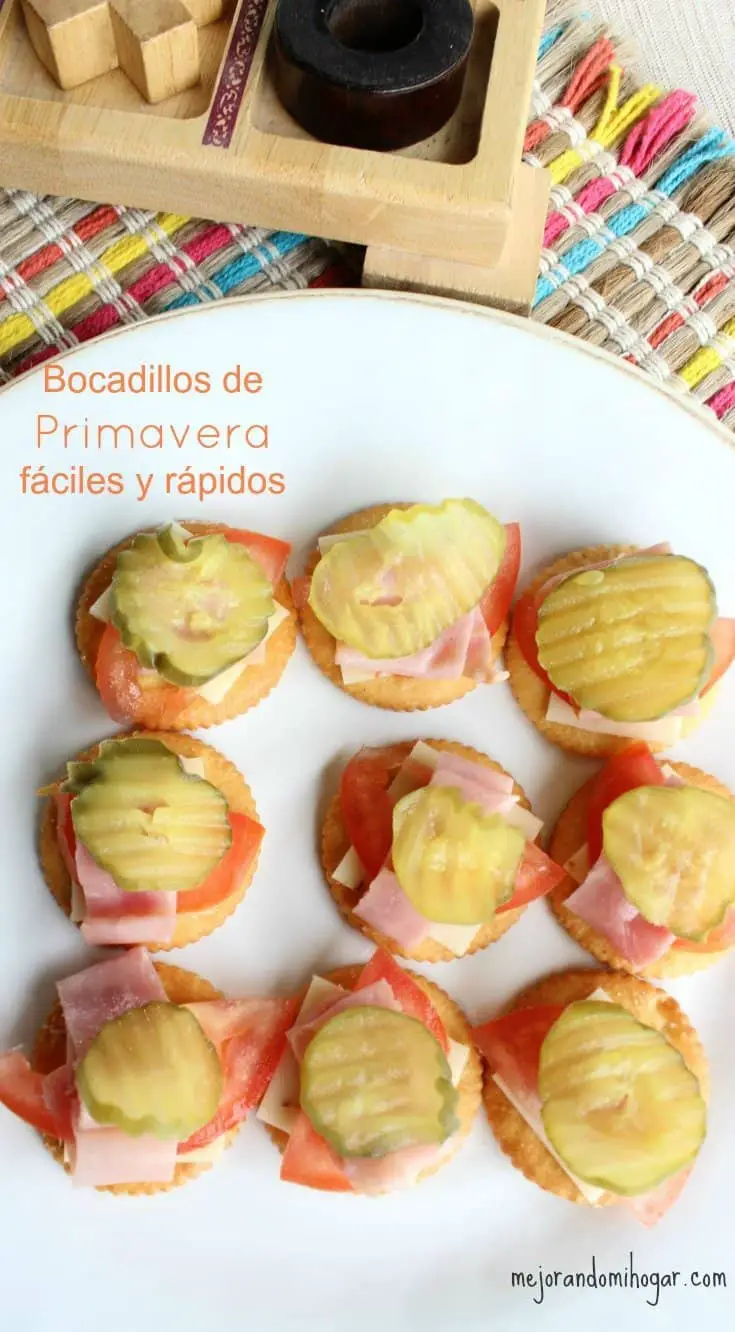 SPRING SNACKS WITH RITZ COOKIES
20 mins
20 servings
Ingredients:
20 Ritz Garlic Butter Crackers,
20 slices of sandwich pickles,
5 slices rolled ham and headings 4 parts,
3 slices of Pepperjack Cheese split in 9 parts each,
2 Tomato Rome split lengthwise and sliced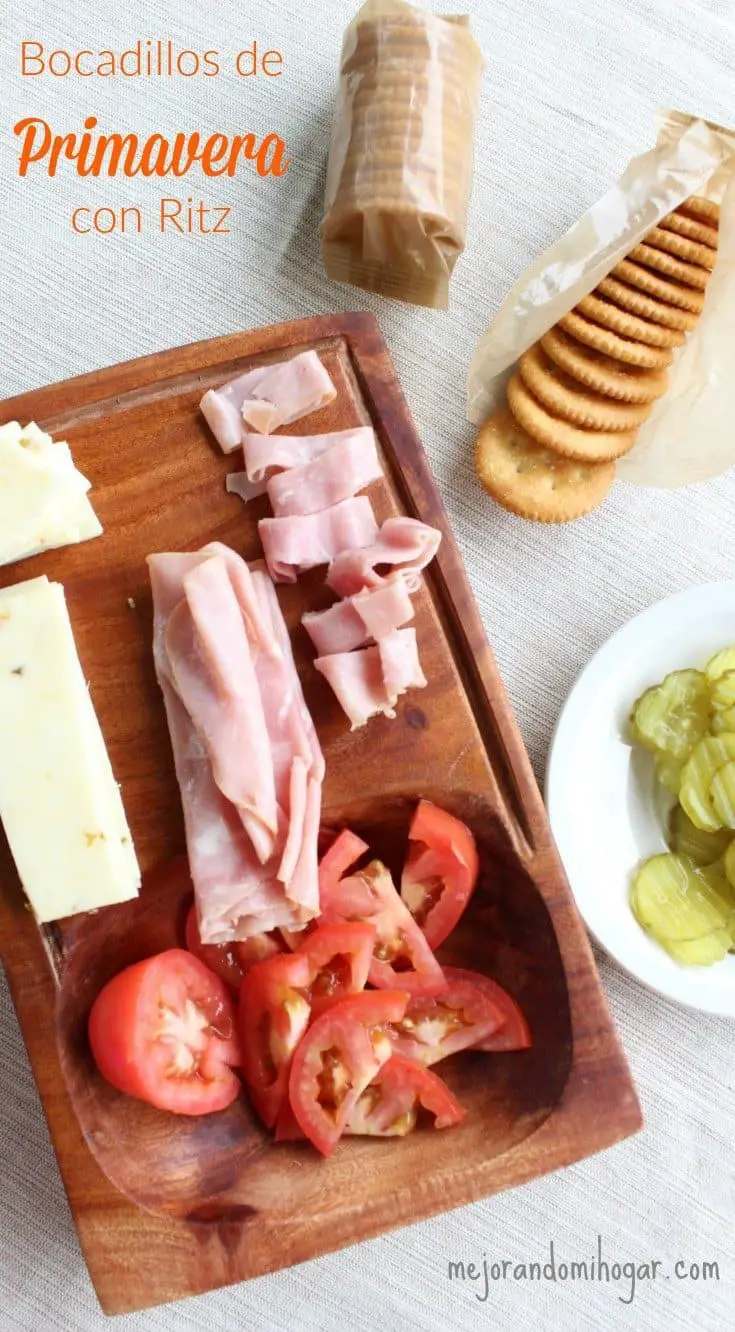 Put the Ritz Garlic Butter Crackers cookies on a plate.
Add the cheese, then the tomato, ham and finally the pickle slice and you're done!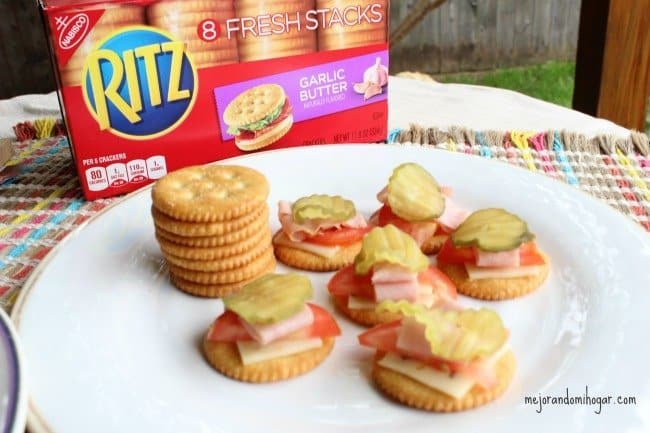 In my meetings of friends there is never missing children, so I look for snacks that can enjoy both children and adults and Nabisco offers a good variety of delicious recipes inspired by Latin dishes, easy to make with the favorite cookies: Oreo, Chips Ahoy! and Honey Maid; Take a look at them, they're perfect for pampering family or child's Day.
This is a sponsored conversation written by me on behalf of Nabisco. The opinions and text are all mine.