This is an article sponsored by Nielsen. I have been compensated through SheSavvy Influence Network. All opinions are personal. PUT LINKS
Make the most of your time on the internet earn extra money, you could earn up to $1000!
The hours on the internet go by fast, when you least realize you've been out for a while watching videos, catching up with friends, etc. Make the most of that time and make money!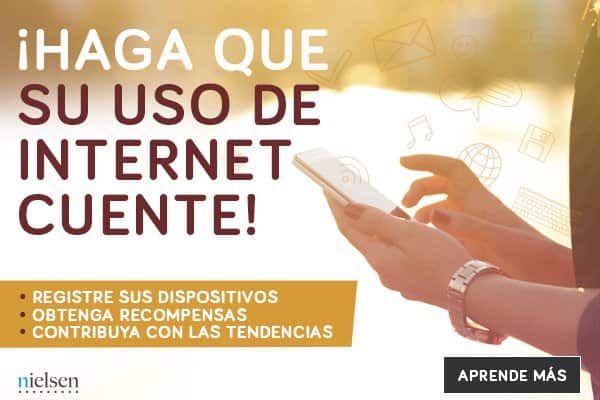 Imagine you can make money by being online, from home or on your cell phone while you wait in your children's practices. Well if you can, with Nielsen, I invite you to try, to me it has been good to make an extra money, you know, money never left over!
Sign up to be a panelist with Nielsen and earn money or rewards while helping them understand how people use the internet.
Nielsen has been a market leader in surveys for 90 years and works in more than 100 countries. It's a company that does research around the world to find out what people really like to see, hear and buy.
You may know them from the Nielsen TV Ratings. When you see a show that has a ranking #1 it is Nielsen that gives it. They are leaders in TV, radio and internet measurements.
Nielsen invites you to be part of their computer and mobile dashboard where they analyze how people use computers, tablets and smartphones.
Follow these steps to start earning money with Nielsen
Register as a Nielsen panelist using your email.
Fill out a registration survey.
Install the Nielsen App on your Smartphone.
Start earning money or rewards!
Benefits:
All Nielsen surveys are free, you don't lose anything with trying.
Active members receive raffle tickets by their registered computers, they could earn up to $1,000 per month!
Earn points to exchange for prizes or gift cards, up to $50 per year when you register your smartphones or tablets.
You can participate, even once a month, your opinion is important!
You don't need a credit card. They're not going to try to sell you anything.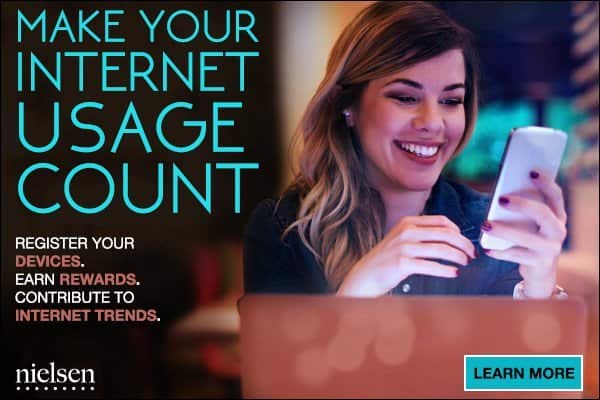 Nielsen protects your privacy and personal information you share with them, will never use this information to promote, advertise, or sell goods or services, or allow their customers to sell you directly.
Start earning money from home with Nielsen, remember that little by little the little pig fills up!
Cheer up, I already checked in!