This shop has been compensated by Collective Bias, Inc. and its advertiser. All opinions are mine alone. #PalmoliveMultiSurface #CollectiveBias
If household cleaning is about, the most important thing for me, is the diary, washing frets, cleaning and disinfecting kitchen and bathroom surfaces, the rest can wait.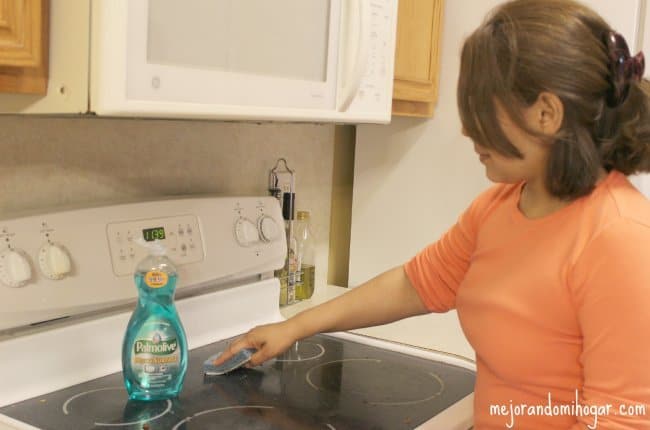 Well my mom says "he work in the kitchen never ends", like most Latina moms and grandmothers, I cook every day, three times a day and you can imagine the frets that are dirty if we are five here in the house. And not only the frets, but the whole kitchen gets dirty, especially when it comes to frying, the bad thing is that Latinos like fried foods, at least me.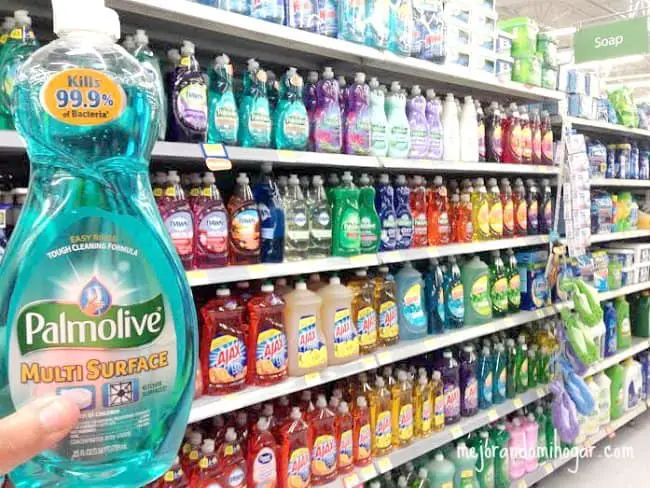 These days I've been testing The Palmolive detergent® Multi-Surface Dish Soap that I already knew in its regualar version and used to wash frets and pans, but now this new detergent cleans all surfaces, including the microwave oven, refrigerator and pan stove; it's very practical.
In addition, Palmolive® Multi Surface removes 99.9% of the bacteria (* Staphylococcus aureus, Salmonella enterica and E. coli ((157: H7)) from dishes and non-porous hard surfaces in the kitchen, you can find it at Walmart stores, as you can see in the photo.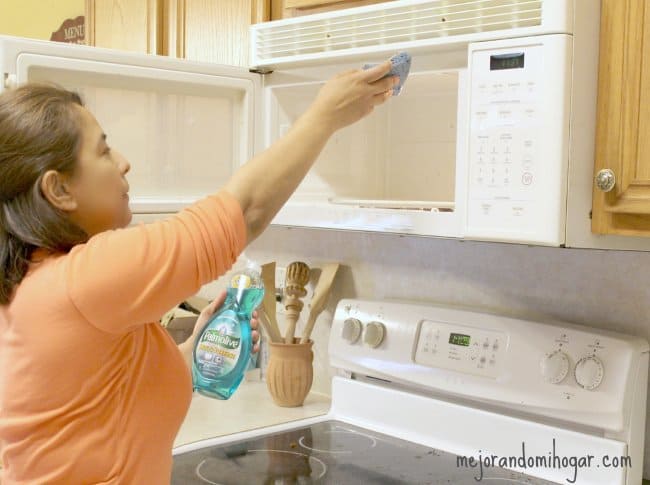 I don't like washing frets and when you think you're done, the kitchen is missing from cleaning… but there is no other, so as a good Latina, I put my good music at the time of washing and at the end I end up singing!
We all want to save time and we can achieve it by following an order to wash frets.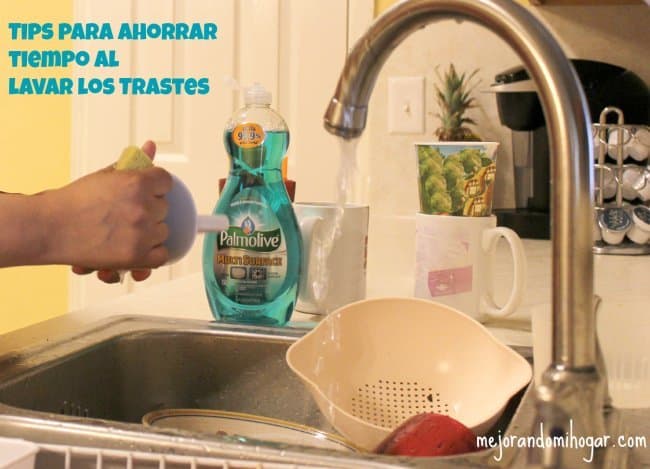 Tips for saving time when washing frets
If possible, leave your sink or sink filled with Palmolive detergent® Multi-Surface Dish Soap from before placing dirty frets. Place the dirtiest frets in the soapy water, so they'll be rinsed while doing other tasks or finish feeding your family.
Try to separate the dirty frets according to their category. Cups, utensils, pans, plates.
Empty and stack the glasses to one side of the sink or sink.
Before placing the frets, use the napkin to remove the food waste, dispose of it in the trash. (remember that to avoid contamination, if you have large amounts of oil it should be stored in a plastic bag and thrown away, not sink).
Make Palmolive's soapy solution in a container® Multi-Surface Dish Soap and water or use it directly.
We start with the glasses that are the cleanest, soapand and carving especially on the shore, to remove lipstick or liquid stains.
Wash cutlery and cooking utensils.
We continue now with the dishes and then with the lids of pans and pots. Here you can start rinsing, letting the water cascade on to the other dishes to save water.
In the end wash the pots and pans, personally I use a brush to wash the latter, which are the ones that are usually dirtier and have more fat. I don't like to wash glasses with a sponge full of fat.
Let the frets drain or dry them and store them with a towel, as you prefer.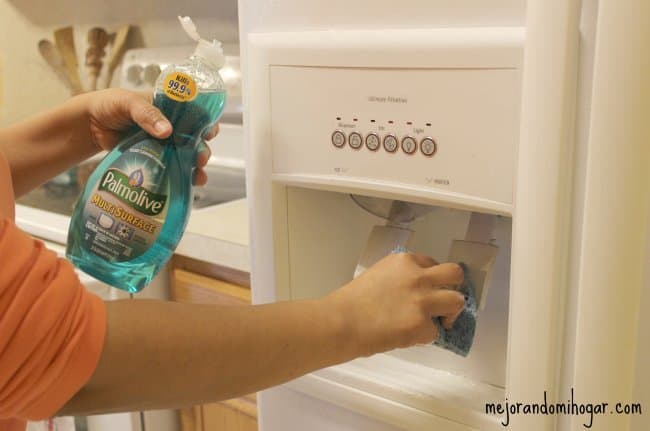 At the end clean your table, kitchen areas, stove, using a cloth or sponge with this same detergent follow the label instructions to de-infestation and sanitize surfaces.
And you, what order do you follow to wash your frets?