We paid a nominal fee to attend DisneySMMC, however all opinions are of my own.
Meet Castaway Cay's private Disney Island in the Bahamas, one of Disney Cruise Line's destinations on its Bahamian and Caribbean cruise ships.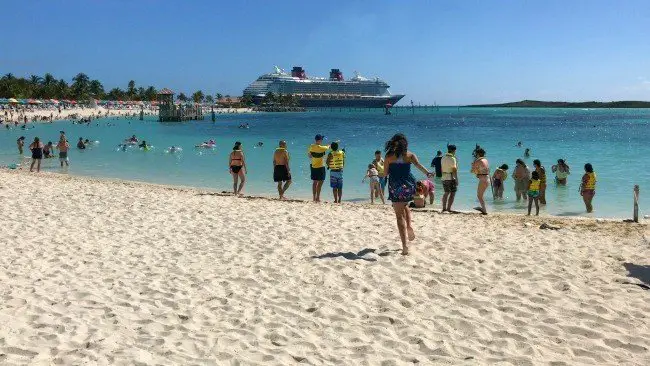 After the first part of Disney Social Media Moms Celebrations at Walt Disney World Resort aboard Disney Cruise, we visited Castaway Cay, Disney's private island in the Bahamas, exclusively for guests of Disney Cruise Line cruises on Bahamian cruises and Caribbean.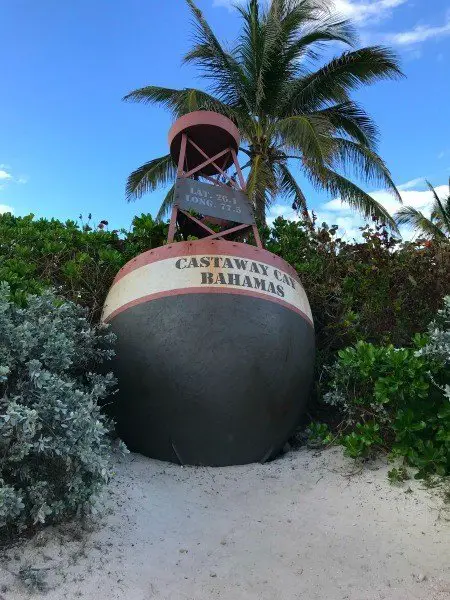 There is free transport of the boat to the beaches of the island, but you can also walk, it is about five minutes.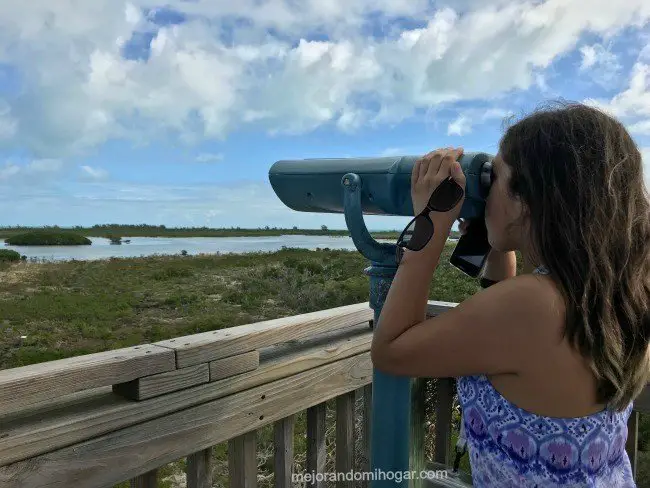 Some ran in the 5K which is typical every time a boat arrives at Castaway Cay, we went straight on a bike tour to meet and go around the island.
Castaway Cay is cute, it's an excellent destination for families, you can spend some time on the white sandy beaches, eat al fresco at restaurants that are already included in the cruise price and do plenty of activities for all ages.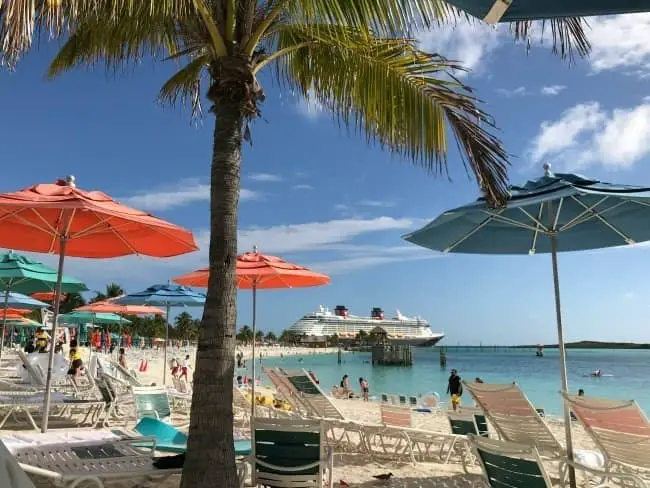 If you go with your children you have two options, have fun with them or if you prefer you can stay in one of the clubs that are for different ages (my children wanted to go to live with the boys who met on the boat, but we prefer that they live with their brother who now lives at the College, away from home).
Snorkel in castaway cay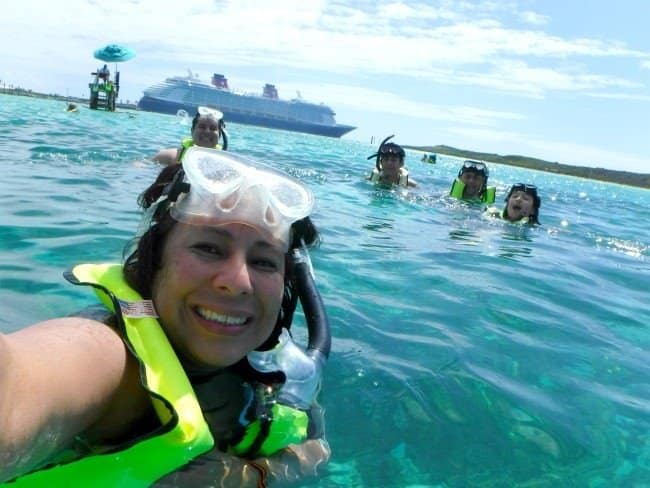 We walked as a family and had included the package of bicycles, snorkeling and tubing; after the bikes we went to snooquefor a while; people of all levels can do it, they have lifeguards who are very attentive, just in case.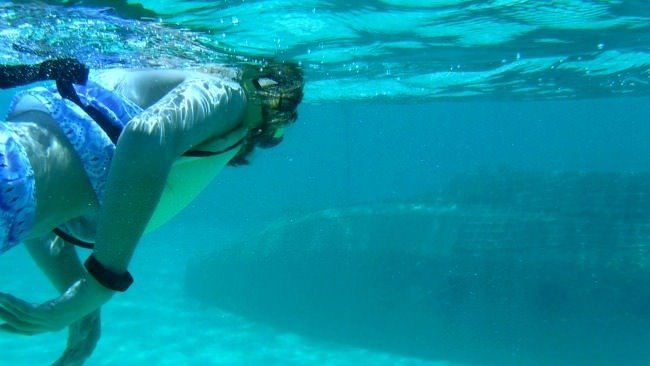 During the time we were snorkeling we found several "treasures" underwater, apart from fish of different sizes and colors like a submarine, a minnie and a Mickey! (There were several people around, so the sand was a little fussed, so the water looks cloudy.)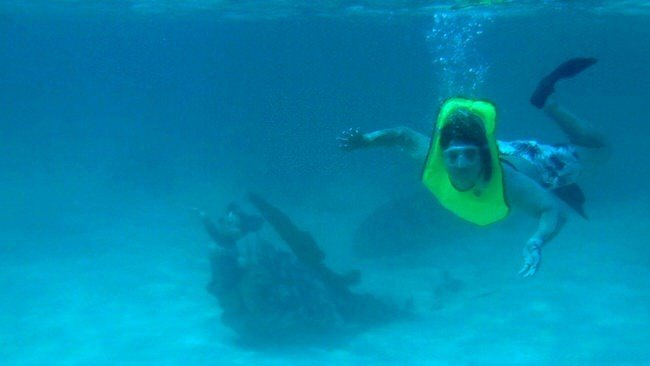 When we returned it was lunchtime, we went to one of the two buffet restaurants that has Castaway Cay, Cookie's BBQ Island and Cookie's Too BBQ which are very complete, there were burgers, hot dogs, pasta, salad among other things and a very rich banana snow.
To rest we threw ourselves in the hammock for a while and then went to the water again to lie on some floats.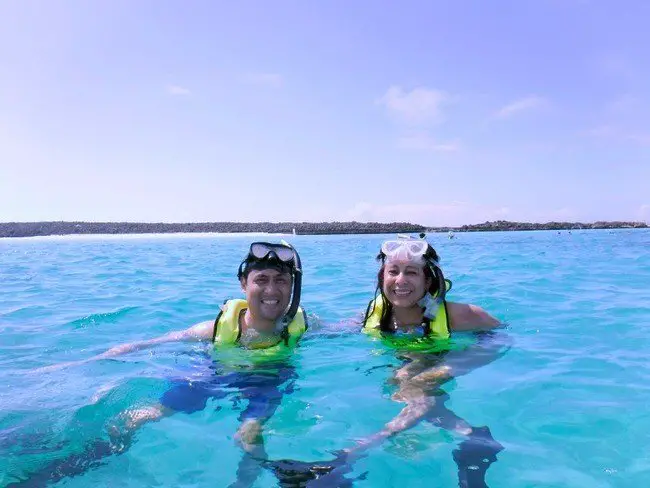 Everything that starts ends, so around 4:00 pm we went back to the boat to prepare for dinner at Animator's Palate, by the way, at this dinner it was just my husband and I, because my children no longer took off from the boys they met in the clubs.
To help digestion we went touring the boat for the last time, just until the farewell show party began with the beloved Disney characters.
If you have a chance, visit Castaway Cay, it's a great family experience!
Here you can read about our visit to the Disney Magic Cruise, departing from Galveston, TX.