Savor your summer by preparing some rich chicken wires with bacon, for your meetings with family and friends, an easy and very rich recipe, with the flavors that bind us.
Sponsored post by Mirum Shopper. All opinions are my own.
In my house I cook daily, as we the Latinos usually and most of the recipes that I prepare are of the favorites in Mexican cuisine, with a lot of flavor and in my way. We all cook differently, in every region and every house in Mexico is cooked with a special season, but there is never missing the popular recipes at every table and at every Latin American party!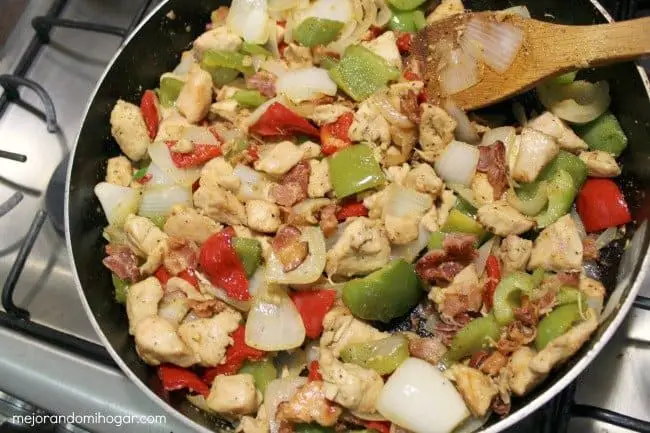 In America the culture, traditions and flavors mix, that has given me the opportunity to try different dishes in meetings with my friends and has encouraged me to experiment with different flavors in the kitchen.
This is how I encouraged myself to prepare these chicken wire tacos with bacon on several occasions and I can only tell you that it has always been successful with my family and guests.
Some will wonder why they are called chicken wires with bacon, well this dish is classic from northern Mexico, but it is also similar to tex-mex qeu fajitas used to fill burritos; it's not necessarily on wire, but if you prefer you can make the same recipe to the grill or grill, all you would need is to fit the ingredients on a wire or skewer to roast them, rather than frying them in the pan.
I invite you to prepare this dish. Visit your nearest Walmart and search for Knorr Bouillon Tomato Broth either in cubes or powder, to celebrate the flavors that bind us.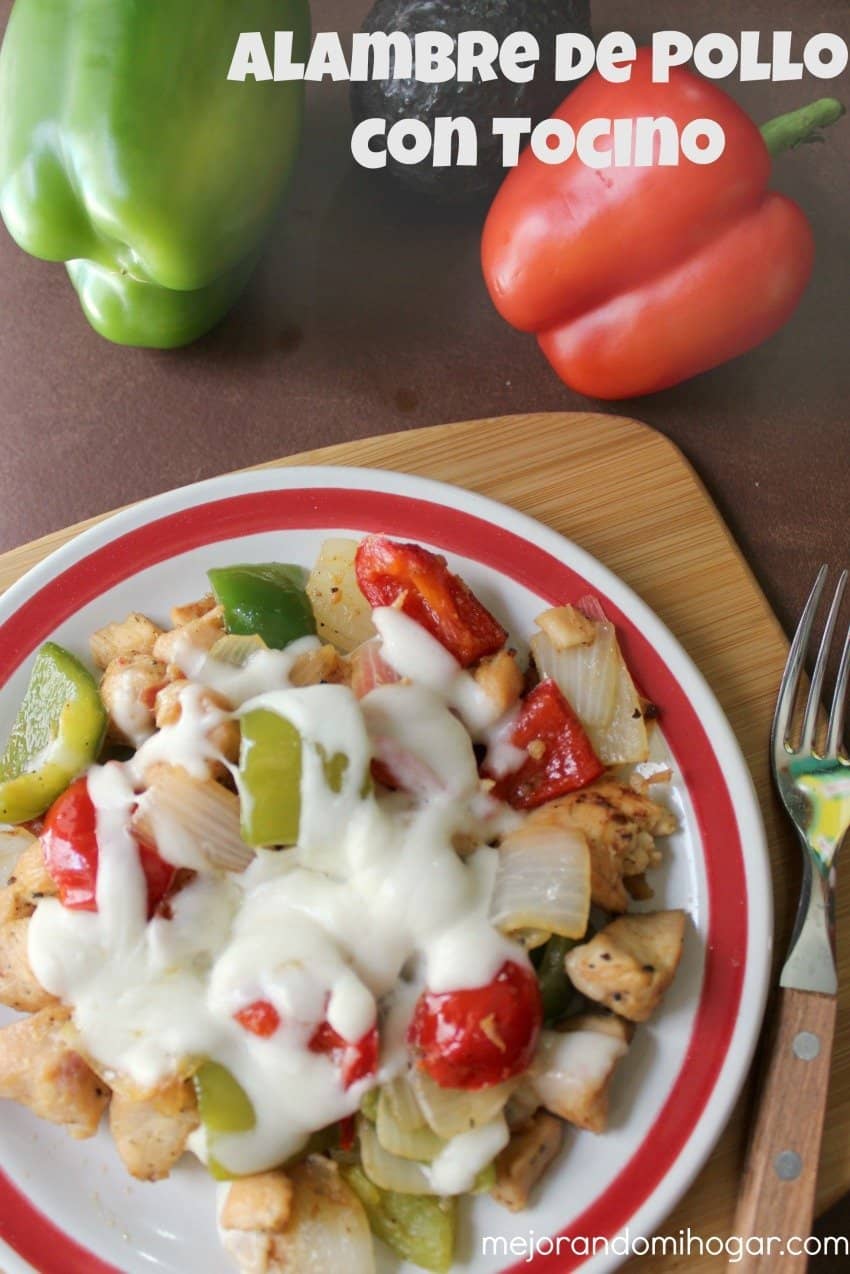 Chicken Wire with Bacon
Ingredients
3 Chicken breasts, cut into chunks
150 gr or 1/4 Pound of chopped bacon
1/4 Cheese for gratin (quesadilla, manchego or mozarella)
1 large onion, chopped
2 Green Bell Pepper
2 Red Bell Pepper, chopped
1 cube of Knorr Tomato Broth Bouillon
1/2 tablespoon Powdered Pepper
1 tablespoon Garlic Powder
2 lemon (juice)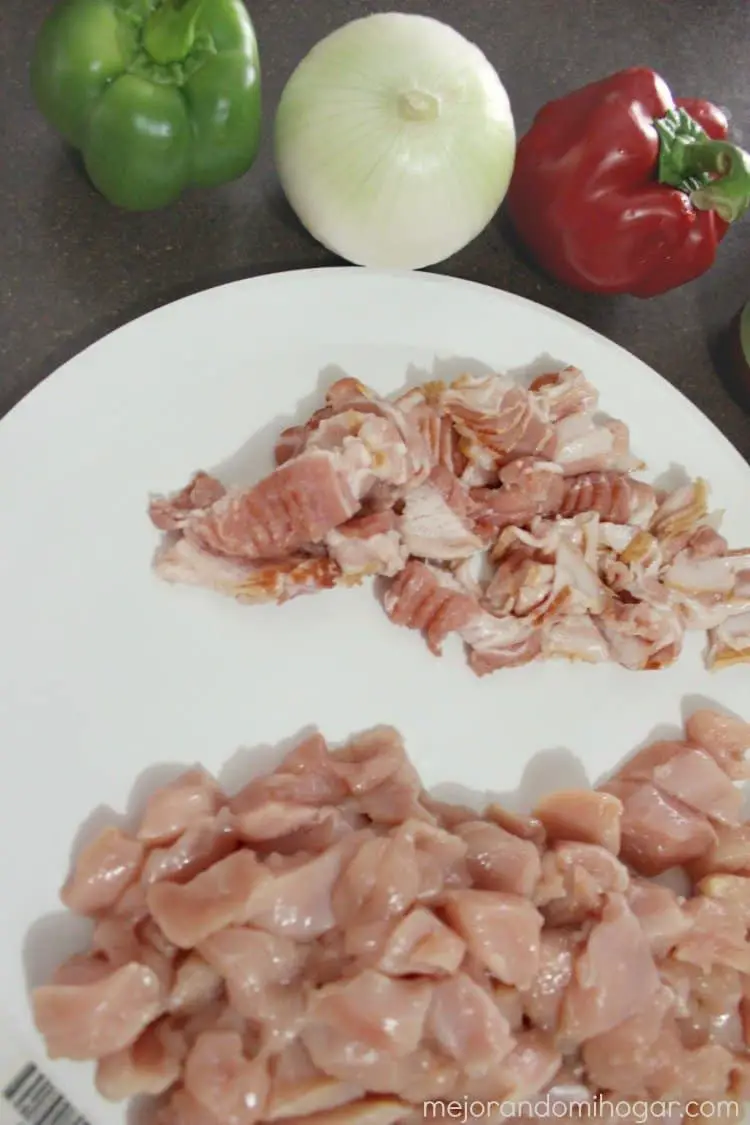 Blend or mix Knorr Bouillon Tomato Broth, Pepper Powder, Garlic Powder and Juice from Two Lemons, season the chicken with this mixture and separate.
Heat a frying pan and fry the bacon, until it's a little golden.
Remove the bacon from the pan, separate on a plate and leave the fat that it released.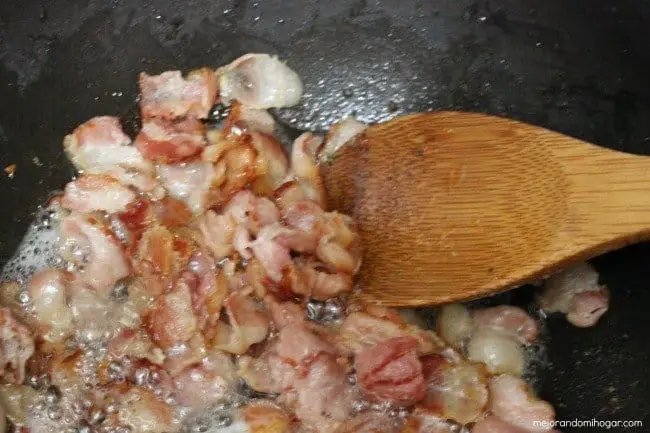 Here we add the chicken and fry until cooked and smooth.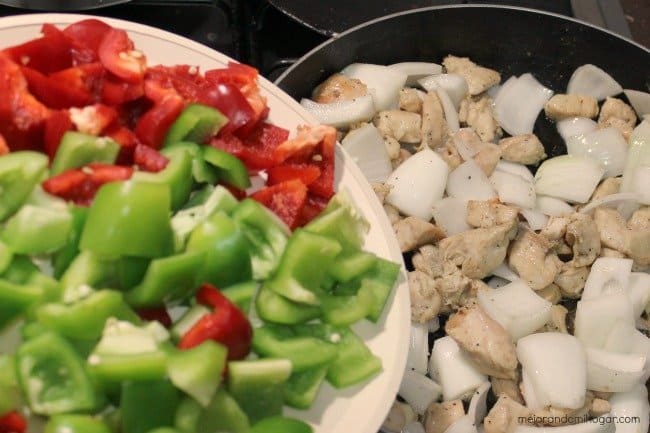 Add the onion and peppers; mix and fry, stirring occasionally until the onion is clear and the peppers are soft.
Add grated cheese on top for gratin, unmixed, cover and remove from heat.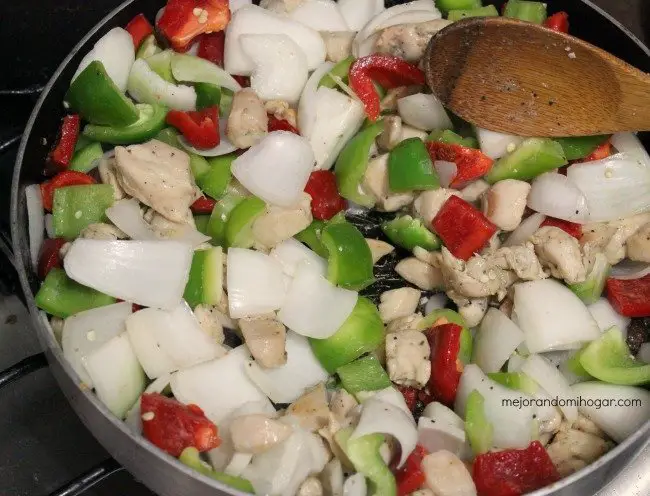 We can serve directly on the plate or in tacos with flour or corn tortilla.
Accompany it with a guacamole, pico de gallo and salsa picante.
Good Advantage!