This is the first in a series of articles in which I will tell you our experiences and recommendations of the road trip from Dallas to Cabo San Lucas (passing through Monterrey, Chihuahua, La Paz and Mazatlan) that we made this summer as a family.
Part One: Dallas to Monterrey by Road
We finally return from vacation, after almost two months, I tell you about our road holiday.
We left Dallas in the afternoon, my three children, the dog and I; we normally traveled at night for children to sleep and dawn at the border, but as this time my husband was on a trip, I rested halfway monterrey, we got to sleep at a pet friendly hotel in San Marcos, Texas at midnight.
San Marcos, is the must for shopping, by the Premium Outlet with stores of recognized brands at factory prices, so in the morning we went to buy some clothes, orders and gifts for the family.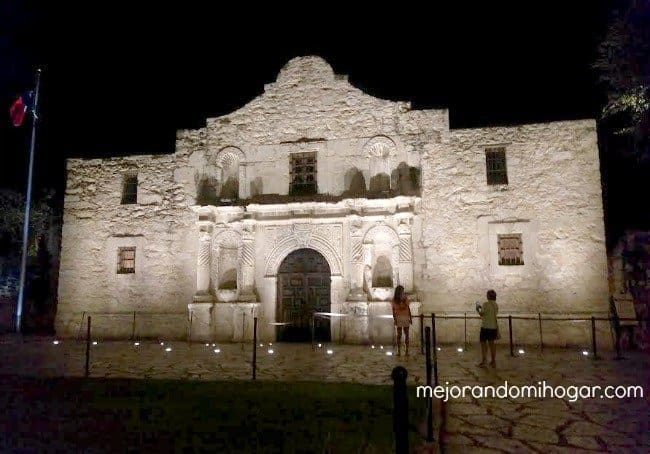 From there we went straight to Laredo; If you have time, go for a walk; there are many places to know, here I recommend some places to visit in San Antonio as the Alamo, from the photo above, is one of the most visited in the center of this Texas city.
We were intending to do some shopping in downtown Laredo, there are plenty of perfume shops, bags, clothes, knickknacks, electronics and Chinese toys; if you plan to go straight I recommend the Colombia Bridge, it is faster especially in the holiday season.
We buy some perfumes, remember that if you are Mexican, you can make the manifesto to return the taxes that you paid in your purchase, in addition there are also Duty Free shops, where you can buy perfumes, liqueurs and cigars without paying taxes.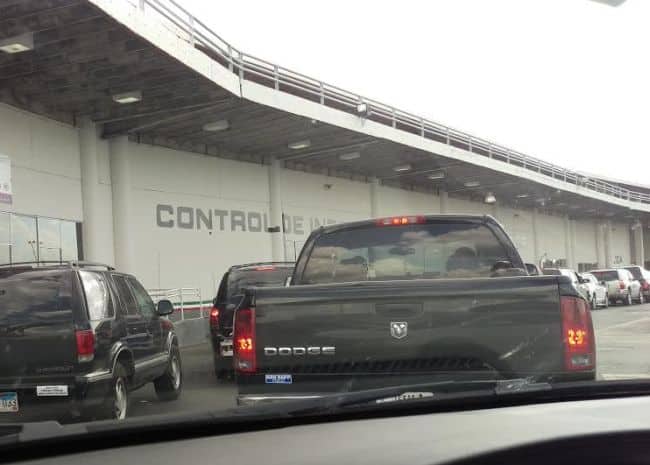 We moved to Nuevo Laredo, we no longer had to line up for the car's permit, because we had it still in force, but if there was a long line to activate it. (You only need it if you go more than 30 kms inside Mexico).
By the way, if you plan to take the Nuevo Laredo – Monterrey highway, remember that they only accept pesos or national currency and cost $250 pesos and it is recommended to travel by day.
Arriving in Monterrey, we spent a few family days at my mom's house, living with friends and family in the regal style, with parties, roast beef, kid and refreshments in pools.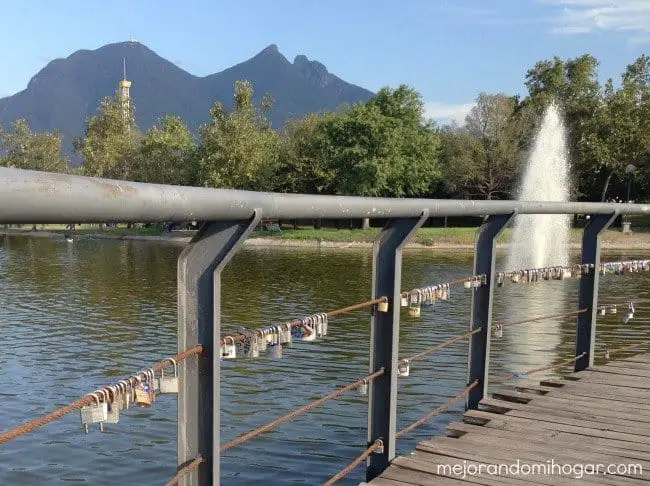 We went several times to Fundidora Park, it is the walk that you should not miss when you visit Monterrey, there you can walk, bike ride, there are children's games, museums, boats on Paseo Santa Lucia and other activities. In the photo you can see the bridge of the love padlocks.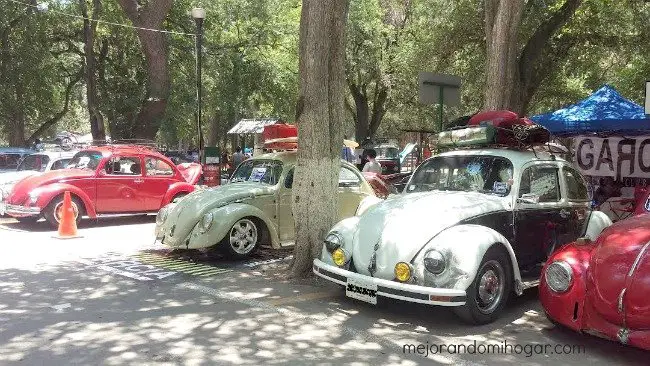 We also visit La Turbina y el Ojo de Agua de Sabinas Hidalgo, N.L., a very nice place but do not go on Sunday, unless you arrive very early. That day there was a convention of voochos, the "vochomania" there was a lot of atmosphere, but also many people; so the pools of the water-eyed were murky.
Next time I will tell you about some other places we visitin Monterrey…