There are diseases that can be prevented with an early screening test. Please don't wait for symptoms to check, it could be too late, check out these 5 medical exams for women's health.
* Post compensated, my opinion is personal and has not been edited by third parties.
A few weeks ago, I went to see my gynecologist, because I felt a pain in my left breast. He gave me a manual exam and recommended that I have a Mammogram to rule out any problems.
After thinking and thinking I decided to get the mammogram, I thought because around there I had heard comments like "it hurts a lot",
"they squeeze you quite a bit," etc.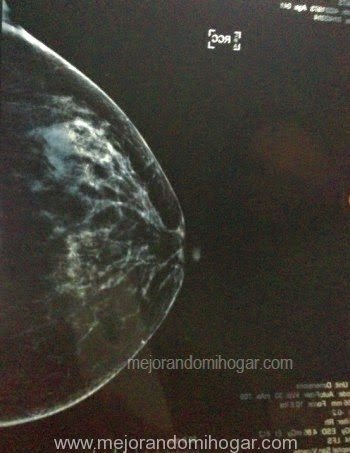 But after thinking about what might happen, if a problem is not detected in time, I armed myself with courage and went, but I didn't go alone, I convinced my mom and one of her friends to check, because because of their age, mammograms are recommended every year.
The test lasted less than fifteen minutes and was not painful, I just felt a little pressure on my breasts during the procedure, but nothing else. We got the results the next day and luckily everything went normal.
Check back on time, follow your doctor's recommendations, and ask if you're a candidate for different types of preventive medical exams.
Molina Healthcare recommends 5 medical exams for women's health, depending on different factors:
1. Mammography. Breast Cancer Detection. Women ages 50 to 74 should be screened for breast cancer (or mammogram) every two years. (Sometimes they recommend it to younger women with some symptoms, as in my case.)
2. Pap. Cervical Cancer or Uterine Cervical Cancer Screening.  Every year, women from 21 to 65 years of age, are sexually active and retain the uterus.
3. Chlamydia and Sexually Transmitted Diseases (STDs). For women 25 years of age and younger who are sexually active. Women over the age of 25 should be tested if they have a new sexual partner or multiple sexual partners.
4. Colorectal Cancer Screening Tests. Women ages 50 to 75 should be tested for colorectal cancer, the best known is Colonoscopy, to detect Colon Cancer.
5. Bone Density Test. It is recommended for women over 65 and younger at risk of Osteoporosis, the disease that causes bones to become brittle.
For more information about these and other tests for the whole family visit the MolinaHealthCare.com page, here you can also search for doctors, pharmacies, insurance plans, etc.