Print activities and coloring sheets from A Journey in Time: A Wrinkle in Time by Disney that's already in theaters!
Go with your family to have a good time on adventures in the movies and in time with A Wrinkle in Time.
A sci-fi adventure, from a classic story for children, A Journey back in time: A Wrinkle in Time by Disney; you've already been in theaters. Full of magic and colorful your family will love it, it premiered in theaters on March 9.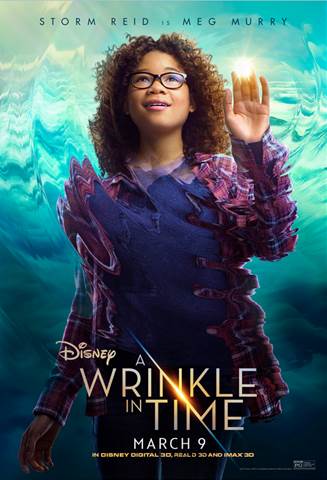 We could see an advance in Disney Social Media Moms that left me boquiaberta, because the posters I had seen from the film didn't tell me much about the story. A Wrinkle in Time is a classic, but I wasn't familiar with history, because I grew up in Mexico.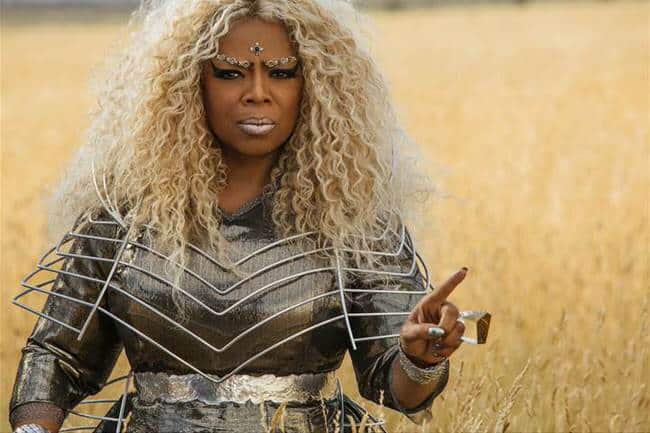 The story is based on the search for meg's father (Storm Reid) and Charles Wallace (Deric McCabe) who disassociated four years ago. The children receive an unexpected visit from three magical creatures: Mrs. Whatsit (Reese Witherspoon), Mrs. Who (Mindy Kaling) and Mrs. Which (Oprah Winfrey), who transport them in the universe to help them save their father, who has been trapped in time since his Disappearance.
Also featured is Calvin (Levi Miller), Meg's friend, who helps save his father. All three enter an extravagant universe of light, love and magical creatures. But there they will also have to fight with the forces of evil in order to bring their father back to earth.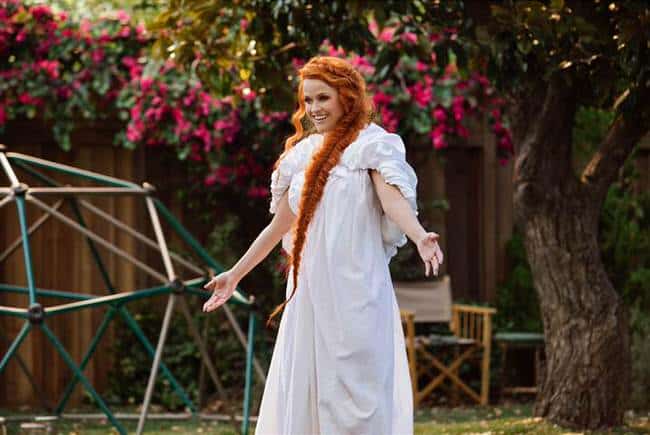 A fantastic and imaginary world is the one you'll see in A Wrinkle in Time, with a bright and colorful setting that your kids will like. The great actresses dressed in magic, accompanied by the child actors will transport you to this magical universe.
The film has a good message: Accept your flaws and find a way to use them as your strength.
They perform: Storm Reid, Oprah Winfrey, Reese Witherspoon, Mindy Kaling, Deric McCabe, Levi Miller, Chris Pine, Gugu Mbatha-Raw.
Director: Ava DuVernay
Rating: PG
Duration: 1 hr 49 min
Disney's A Wrinkle in Time Coloring sheets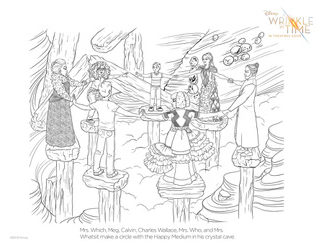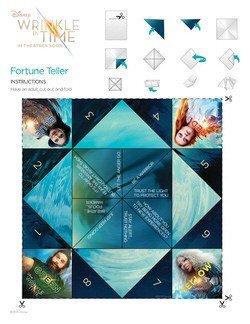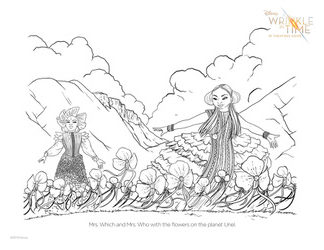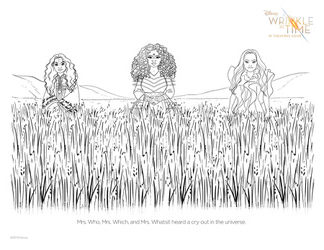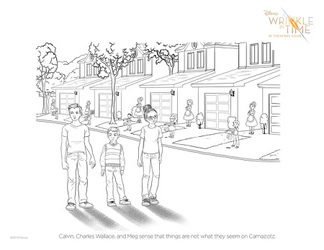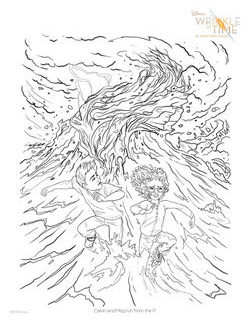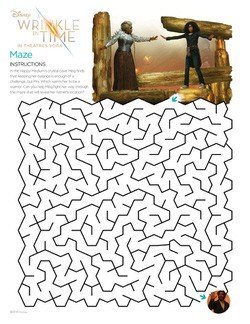 Like A WRINKLE IN TIME :facebook.com/WrinkleInTimeMovie/
It's still https://twitter.com/WrinkleinTime