Prepare with your children these delicious chicken tostadas Siberia style. They are easy and great to offer your family or guests at a reunion.
Brendita loves to help me cook, she is 9 years old and I try to give her tasks according to her age; she helps me clean beans, wash the rice, make the pancake mix and even cook them!
Sometimes she invites her little friends and you can imagine the mess that comes together in the kitchen! Anyway, I did the same thing when I used to play cooking with my friends.
I remember that even our moms gave us some food to cooperate and that we could play, the ones who took advantage were the brothers or friends who didn't "cook" were just going to eat what they would eat what they would eat what we were preparing!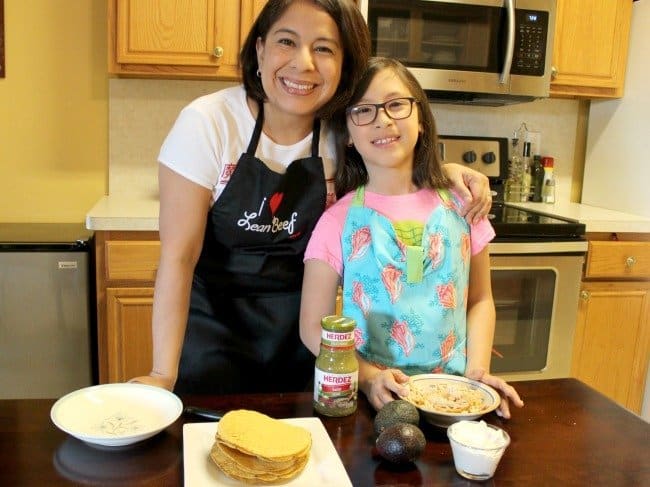 I think Brendita is at the perfect age for a child's day celebration in the kitchen with her little friends, I'll tell you how we're doing.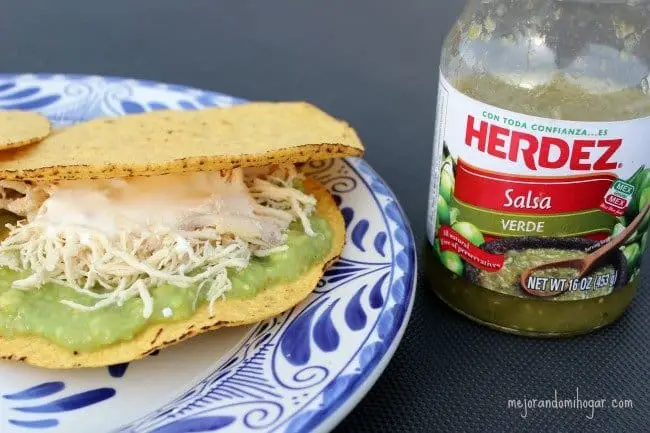 This time we prepared the dinner together, we made some Siberian chicken toast, inspired by the ones that are eaten in Monterrey and that we like so much.
We use HERDEZ® Salsa Verde to simplify the steps and they were delicious, we use toast of normal size, those of Siberia are giant toasts, if you find them I recommend you try them, if I do not invite you to prepare them with regular toast. They are accompanied with jalapeno peppers in vinegar and carrots.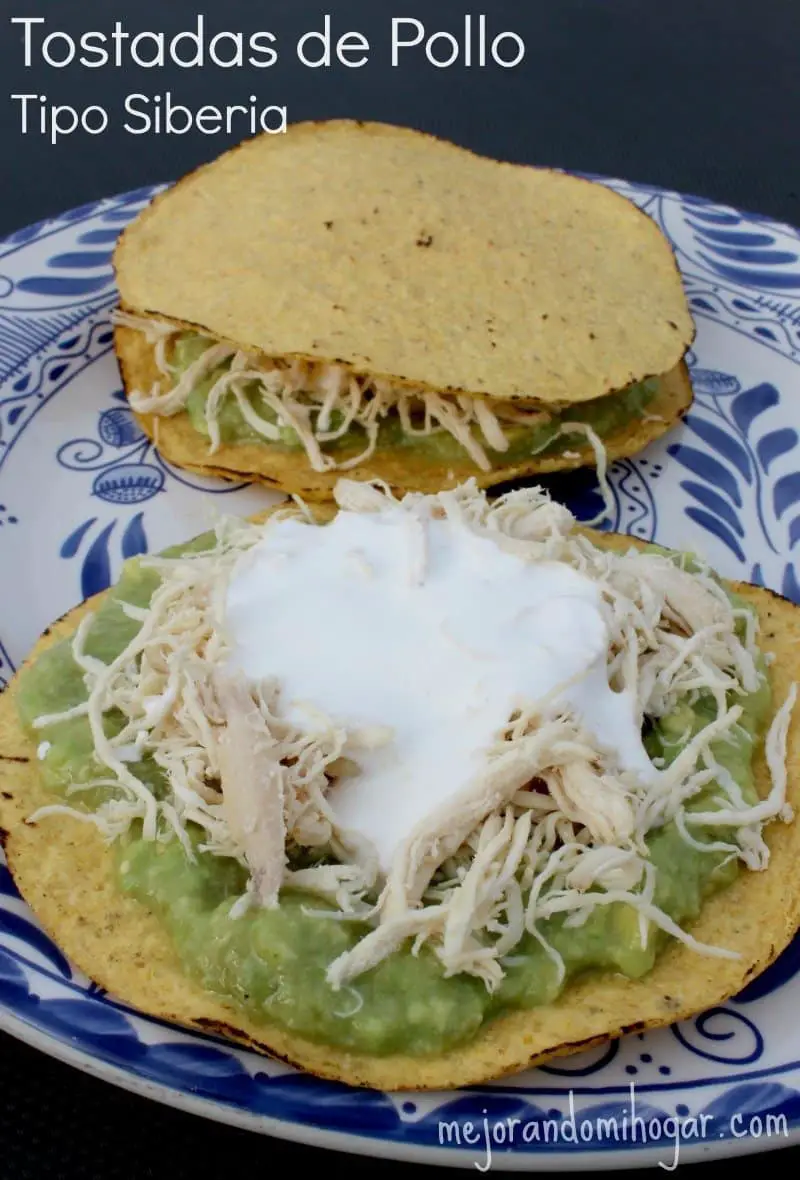 Chicken Tostadas Siberia style
Ingredients
( servings)
2 large chicken breasts
2 large avocados
8 Toasts,
1 bottle of HERDEZ® Green Sauce,
Mexican Cream
2 lemons
Salt to taste
Jalapeno chili peppers and carrots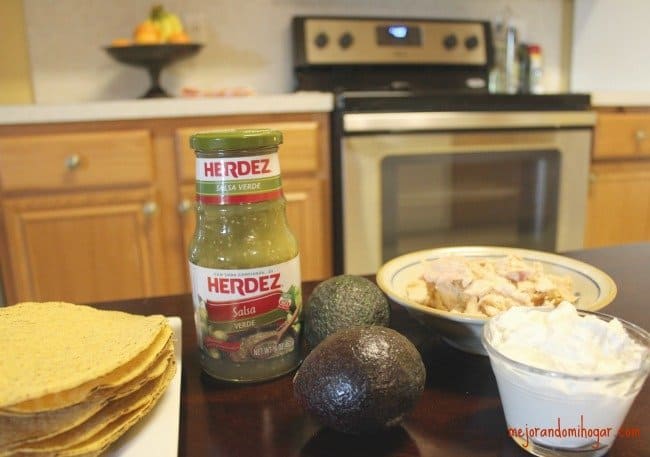 Cook the breasts in water with garlic, salt and onion (you can also use roasted chicken breast, like the one they sell in supermarkets ready to eat).
When the breasts are cooked, let it cool. We crumble the chicken breasts, we pull edaways.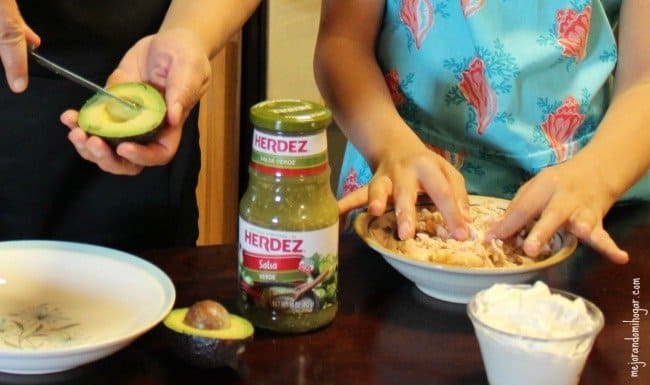 Mix the crushed avocado with 1/2 jar of HERDEZ® Salsa Verde (or to taste) and the juice of the two lemons. (If you like you can liquefy this mixture).
Spread the avocado and sauce mixture on toast, add a layer of chicken and a large tablespoon of cream of milk on top.
You can add a toast on top to make it look more like Siberian toast.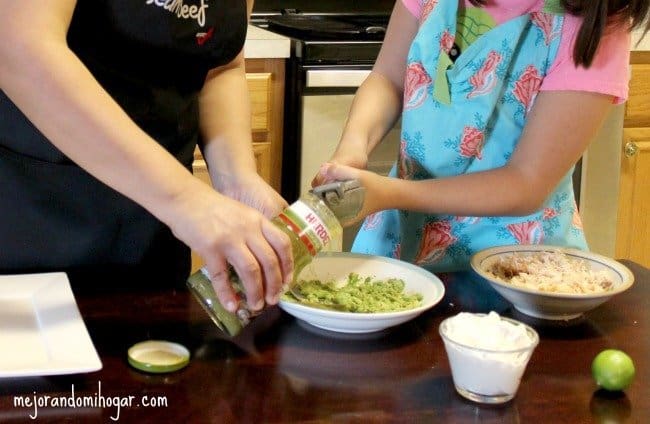 Toast doesn't get spicy, you can offer them to kids. If adults prefer more spicy, they can add more homemade Herdez sauce or accompany with jalapeño chili in vinegar and carrots.
Enjoy them!
Check out the traditional Children's Day games or activities they offer you on their website, play them with your kids, they will get excited!