Cooking with your kids can be a lot of fun, create good memories and learn to cook! Encourage them to prepare this fun easy dessert inspired by chocoflan with cereal in empty-ass easy recipe so that they do not beat, they will suck their fingers!
*This is a campaign in collaboration with quericavoda.com
I have very fond memories of my childhood, I loved to play in the street with my friends, but I also enjoyed the times I spent in my house, like when my mom or granny cooked and I was going to "put the spoon" to help.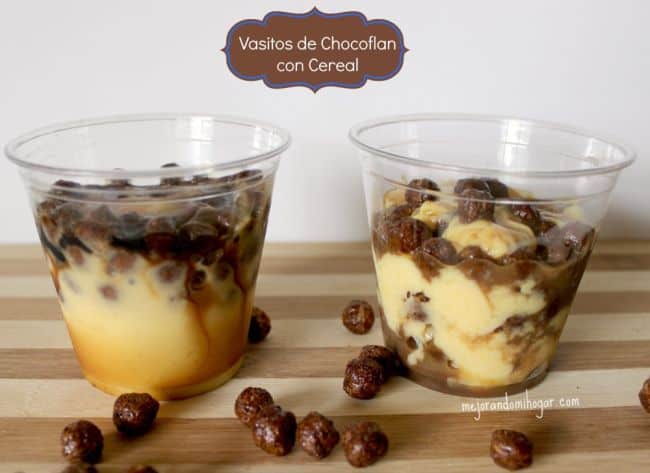 With them I learned to cook, I remember helping them fry the rice, cleaning beans or some other easy task, but what I liked the most was when we made some cake or dessert and I ended up cleaning the pot, sucking my fingers.
Cooking with the family is a nice memory, so whenever I can I ask my children for help in the kitchen, they like it and so they also learn, in addition when it comes to serving, they are proud to say that they prepared it , we have found delicious recipes in quericavida.com for a long time.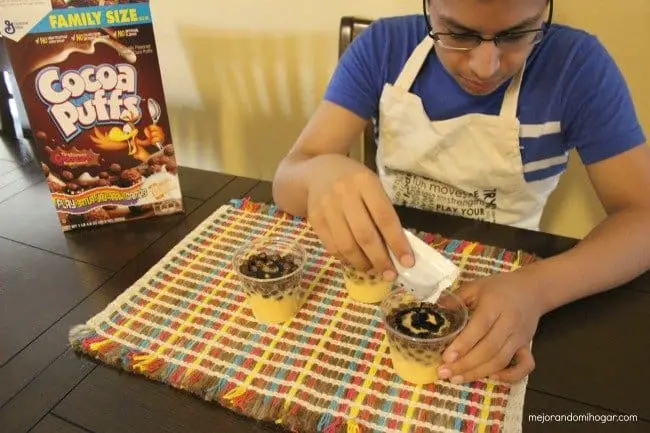 This time I was helped by Jano, my son in the middle, he loves Big G cereals, his favorites are honey Nut Cheerios, Trix and Cocoa Puffs, as we always find easily in the Walmart cereal aisle.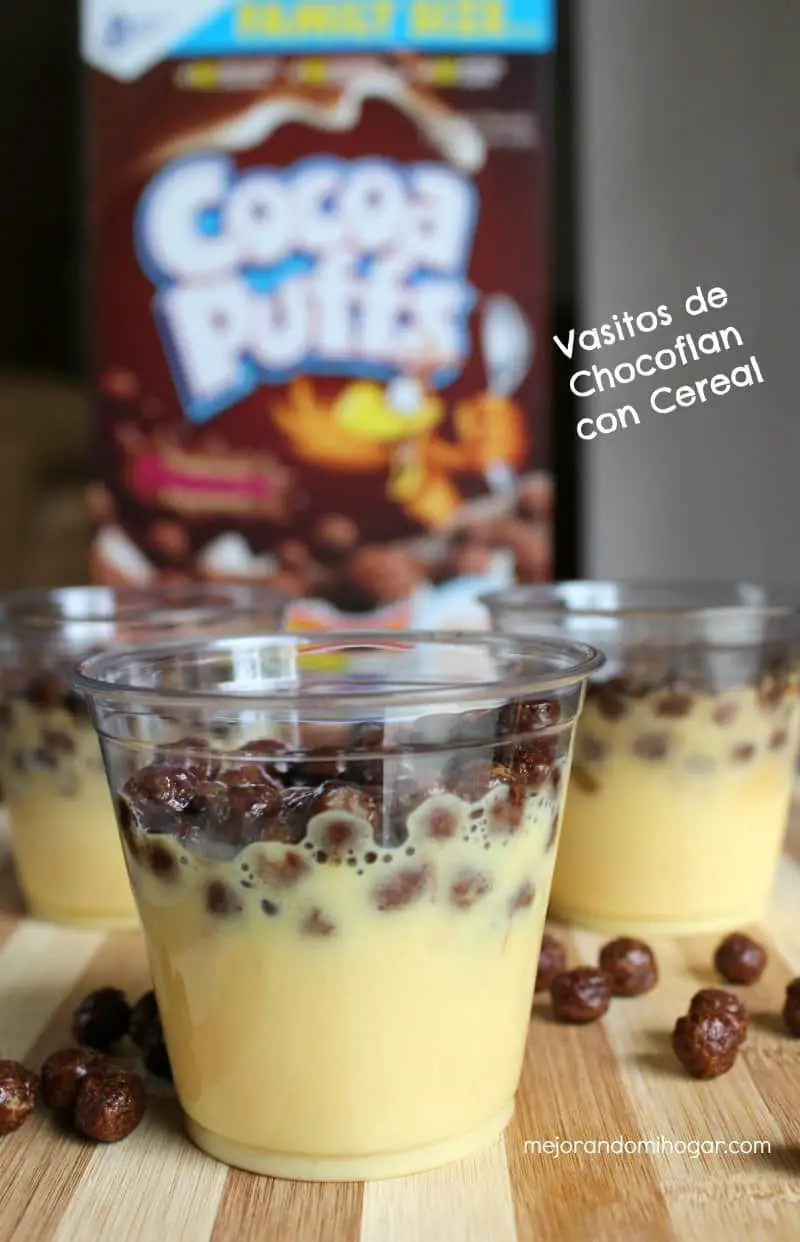 After seeing some recipes for kids on this Children's Day Pinterest Board, we came up with one of Jano's favorite desserts, but giving it a change with Cocoa Puffs, a Chocoflan or impossible cake in cups, as they are very fashionable , whether for the family or for parties at the candy tables or candy bar. (In Monterrey we know this dessert as a diplomatic cake).
The chocoflan and chocolate cereal was very easy to make and were very rich, the best thing is that we didn't have to use the oven, then I tell you the steps. Check out the video at the end, they are two ways to prepare.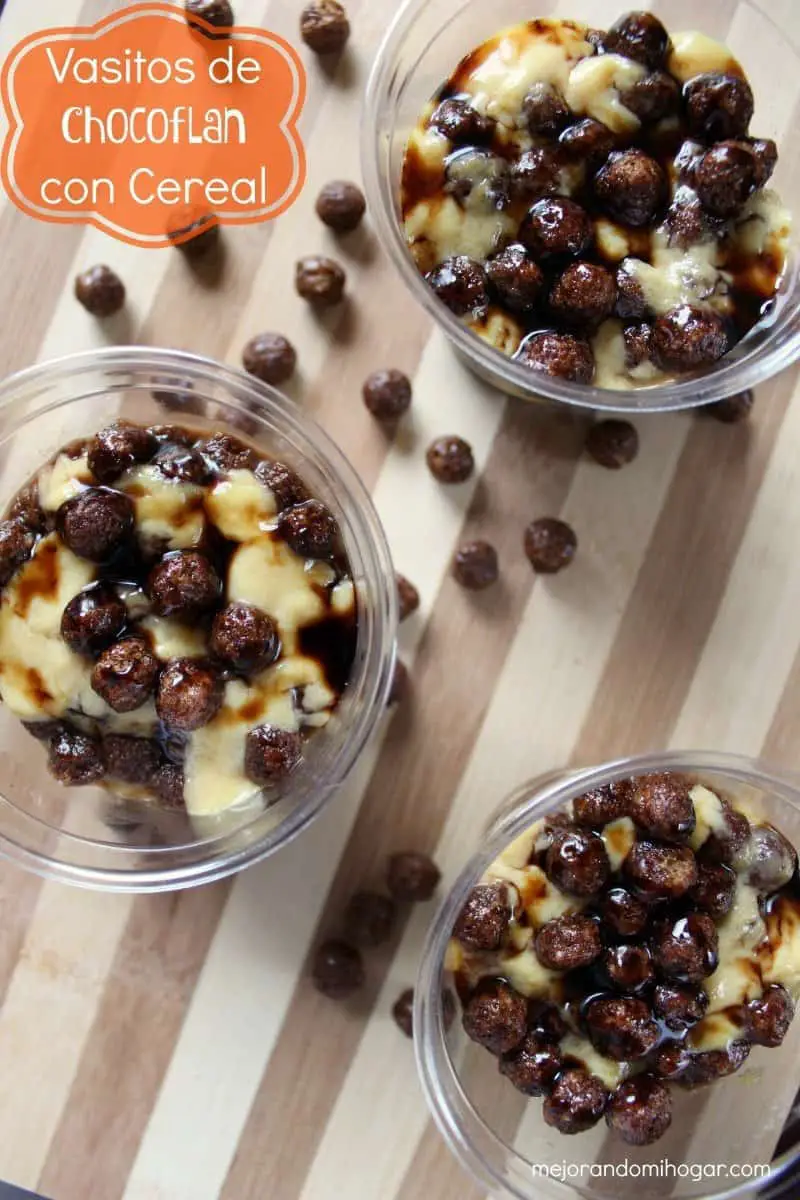 Chocoflan vase with Chocolate Cereal
6 cups General Mills Cocoa Puffs
1 Box to prepare Flan
1 litre milk
Transparent disposable cups
We prepared the custard according to the package instructions, in our case, mixed the powder from the custard box with a liter of milk and put it to heat, mixing until it boiled.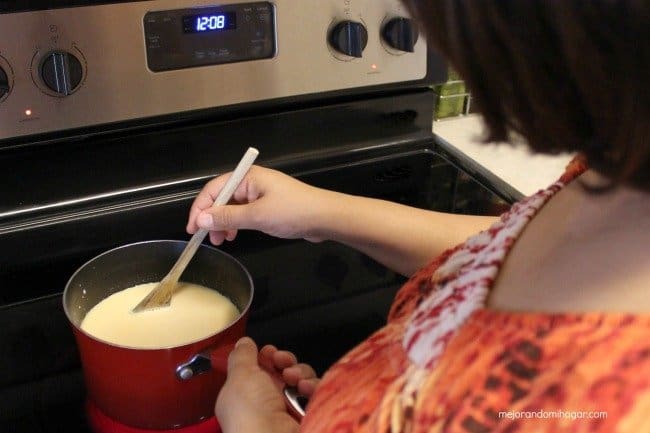 Remove from the heat and allow to cool a little, until it starts to curd. (it must not be very liquid, so that the cereal balls do not float).
We emptied a layer of Cocoa Puffs cereal and a layer of custard on top. Repeat the step twice or until the glass is almost full.
We put in the fridge for half an hour or until it's set.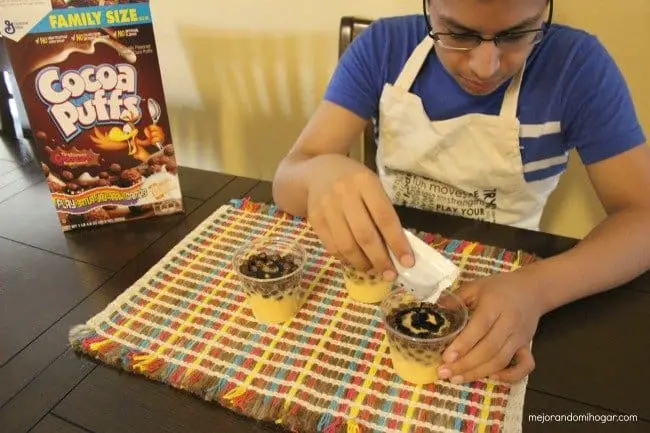 We add caramel to decorate, from which it comes included in the custard box.
and ready!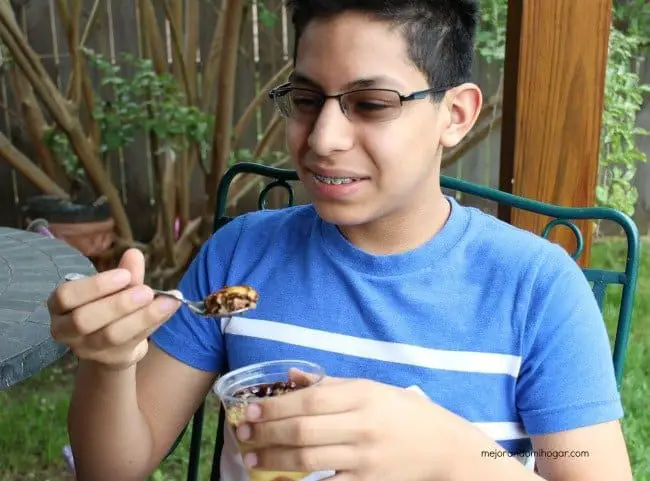 We serve cold.