Make some delicious rice-stuffed tomatoes, a great recipe to use rice leftovers or with already cooked rice from the store.
I've been discovering Veetee Rice for a long time and since then I've used it often when I'm out of time, or to make some quick dessert, such as arroz con leche y coco or fried rice for dinner.
*Sponsored post.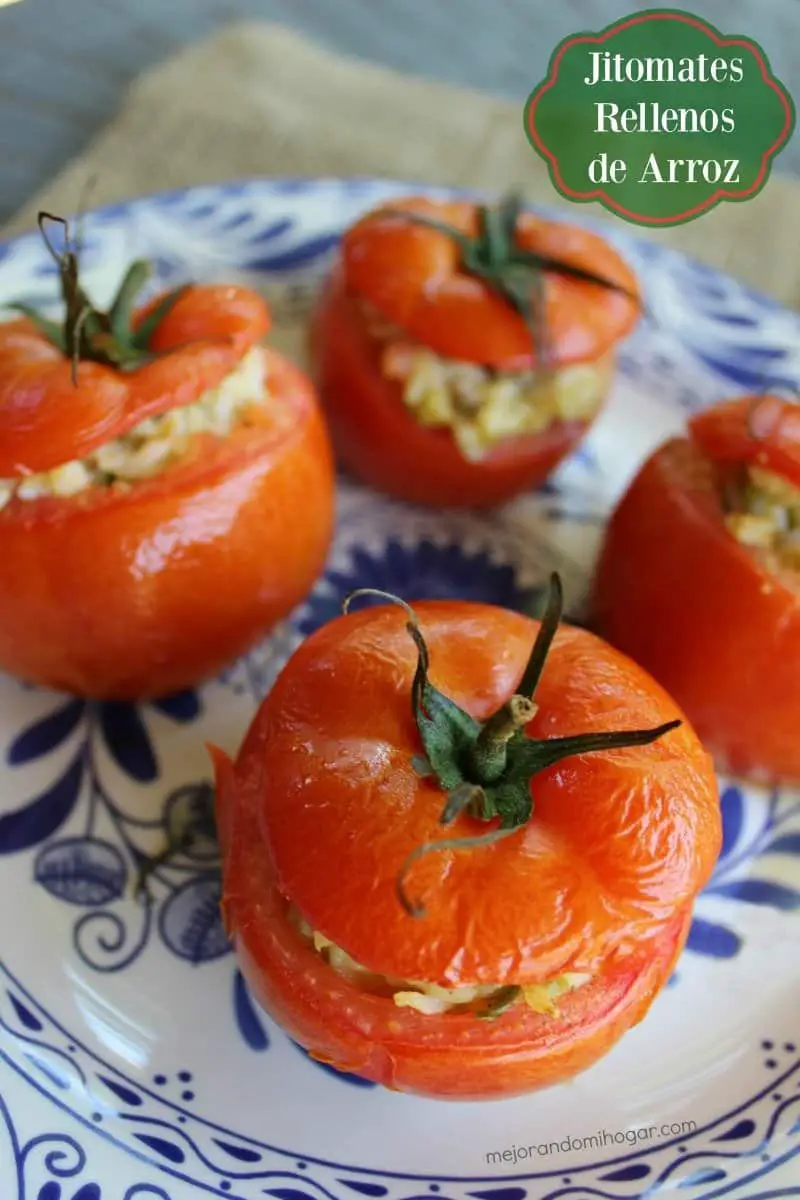 This time I made some tomatoes or tomatoes stuffed with rice and they were very good. I used Veetee Rice Long Grain (white grain rice) but you can also use white rice made by yourself or any of the other varieties of Veetee, my favorites are the Thai Jasmine Rice and Thai Lime & Herb Rice, I recommend them alone, direct from the package, yum! 🙂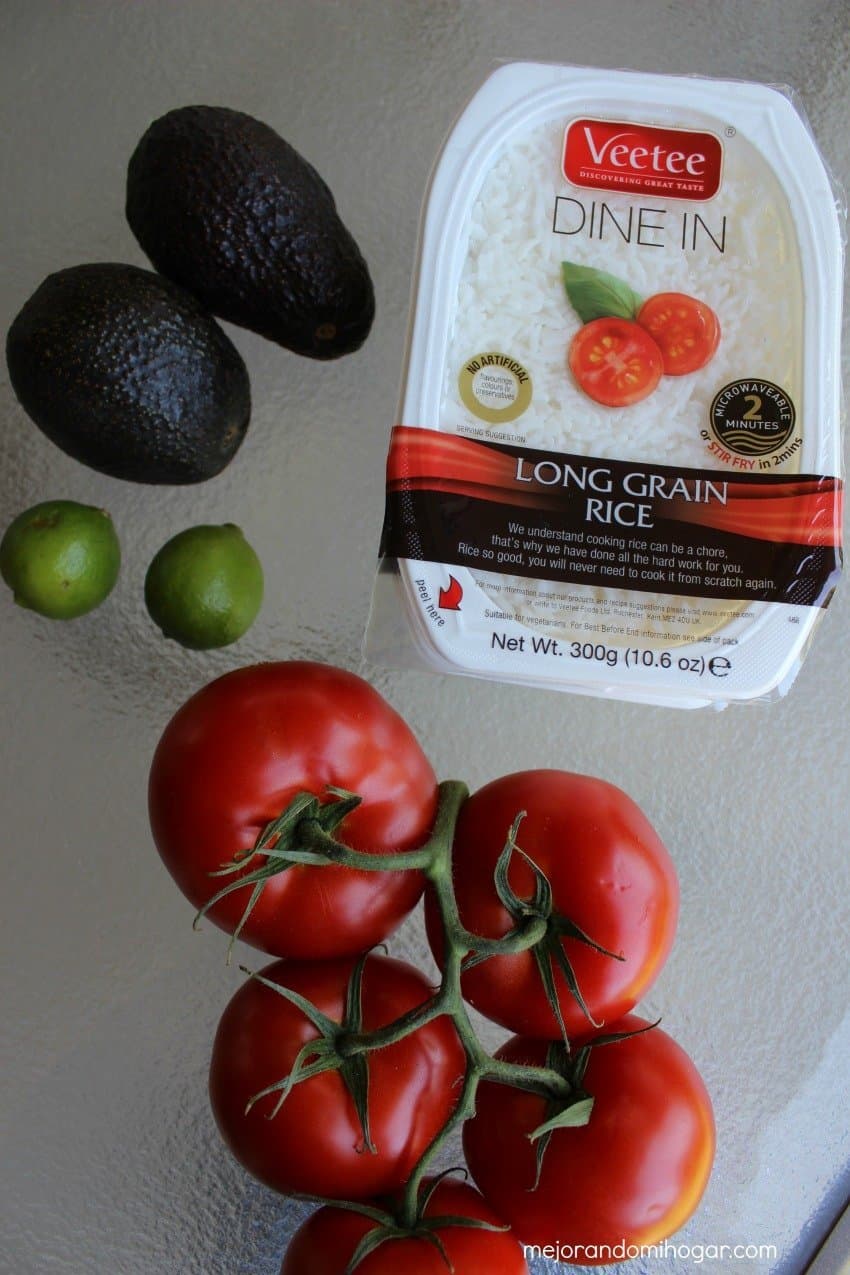 Veetee Rice, ready to eat, heats up in two minutes in the microwave and comes in different flavors: Thai Jasmine, Basmati, Basmati & Wild Rice, Wholegrain Brown, Long Grain, Red Beans & Rice New Orleans Style, Chicken Flavor, Golden vegetable, Thai Lime & Herb Rice, Pilaf, Spanish Style.

Tomatoes Stuffed with Rice
Ingredients
4 medium tomatoes
300 gr white rice or 1 Veetee Rice Rice Pack (White)
1large avocado
1 lemon (juice)
1 branch chopped coriander
Olive Oil
Salt to taste
Cut the top of the tomato, about a centimeter thick, and set aside for the end.
We cleaned the inside of the tomato, taking out the pulp and seeds, I did it with the Tomato Corer of Casabella and it was very easy.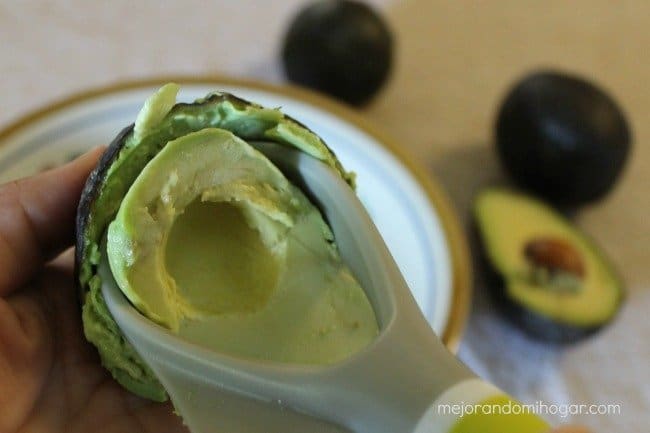 We take the pulp out of the avocado and crush it, I use the tool 4 in 1 Avocado Tool from Casabella, add the juice of lemon, the coriander, half the pulp that we take to the tomatoes and salt to taste.
Mix the crushed avocado with the rice, previously heated in the microwave; only until they join.
If you prefer, you can serve them like this, but in the oven they look much richer, read on.
Heat the oven to 350F or 175C.
We put a tray with oil, place the stuffed tomatoes, cover them with the top we had removed and spray the tomatoes with olive oil. (If you don't have oil spray, wet a napkin with oil and attach it to the tomatoes.)
Put in the oven for 20 minutes or until the tomatoes are golden.
You can offer as an accompaniment at a meal or dinner or as an aperitif at the holidays.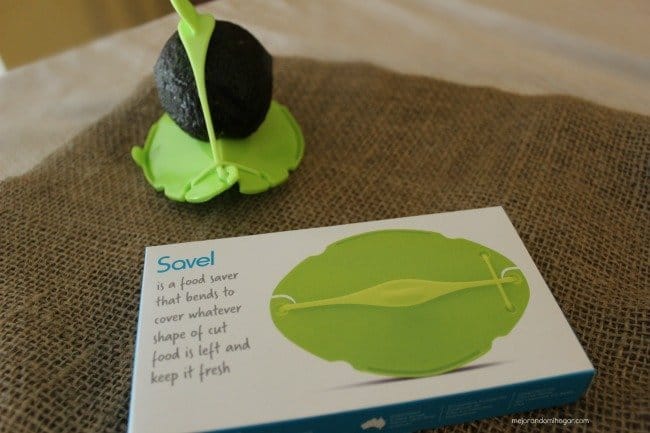 I used three tools:
Savel from Dreamfarm is a food saver that covers cut vegetables or fruits and keeps them fresh for up to a week. You can cover half an avocado, lemon or piece of apple and store in the fridge.
4 in 1 Avocado Tool. From Casabella, it is easy to grip, serves to split, remove the shell, slice and crush the avocado. It also works to crush potatoes or make porridge for the baby.
Tomato Corer by Casabella. Remove seeds and pulp from inside tomatoes or tomatoes with ease to fill; it can also be used to clean strawberries.
These last two tools can be washed on top of the dishwasher, are BPA free and all three, along with 20 packs of Veetee Rice are included in the draw prize!