It has surely happened to you like me. You have to go out and at the last minute, you realize that your gray hair is showing! I'm going to reveal my secret to you. Keep reading and you too cover your grays in minutes without leaving your house.
This post was sponsored by Gray Away as part of an Influencer Activation and all opinions expressed in my post are my own.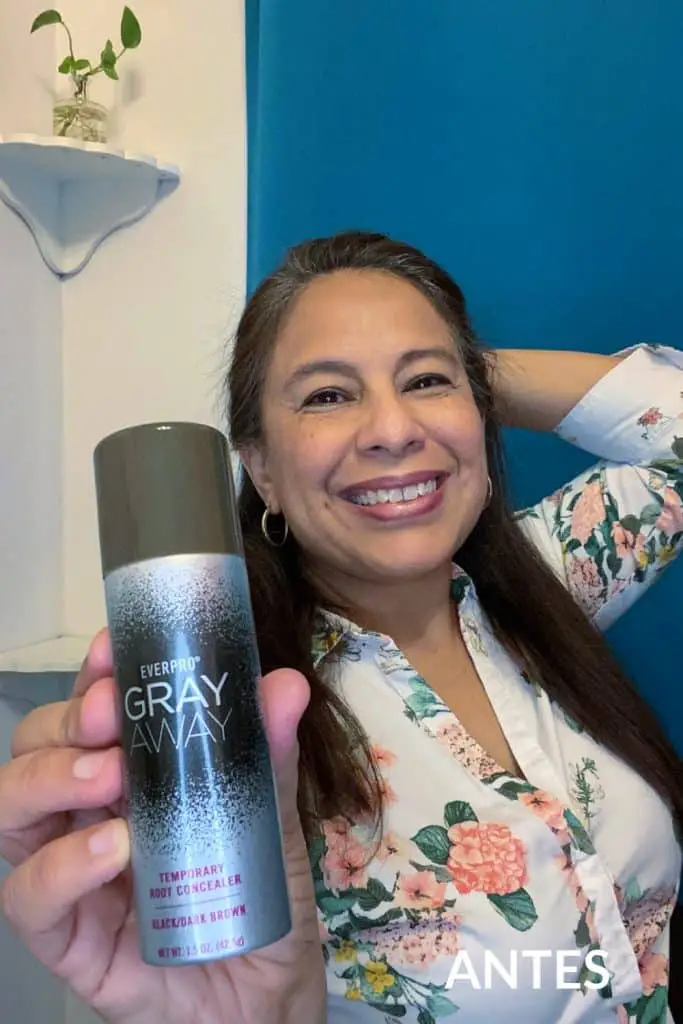 Most of the time I tint my hair by myself, instead of going to the salon. I do it every month or month and a half; depending on how often gray hair appears.
Now with the salons closed, I must confess that during these pandemic months, I have not even dyed my hair. It has been a change of routine for everyone and time flies by between work, spending time with the family, and chores around the house.
COVER YOUR GRAYS IN MINUTES
Since I discovered my new allies to cover gray hair Temporary Root Concealer Spray and Gray Away Root Touch-Up Quick Stick covering my grays is easier.
These two products have been very helpful, because I no longer worry if I have to take a selfie for Instagram, if I have an unexpected going out or a virtual meeting. I use them over my hair done, as a final touch.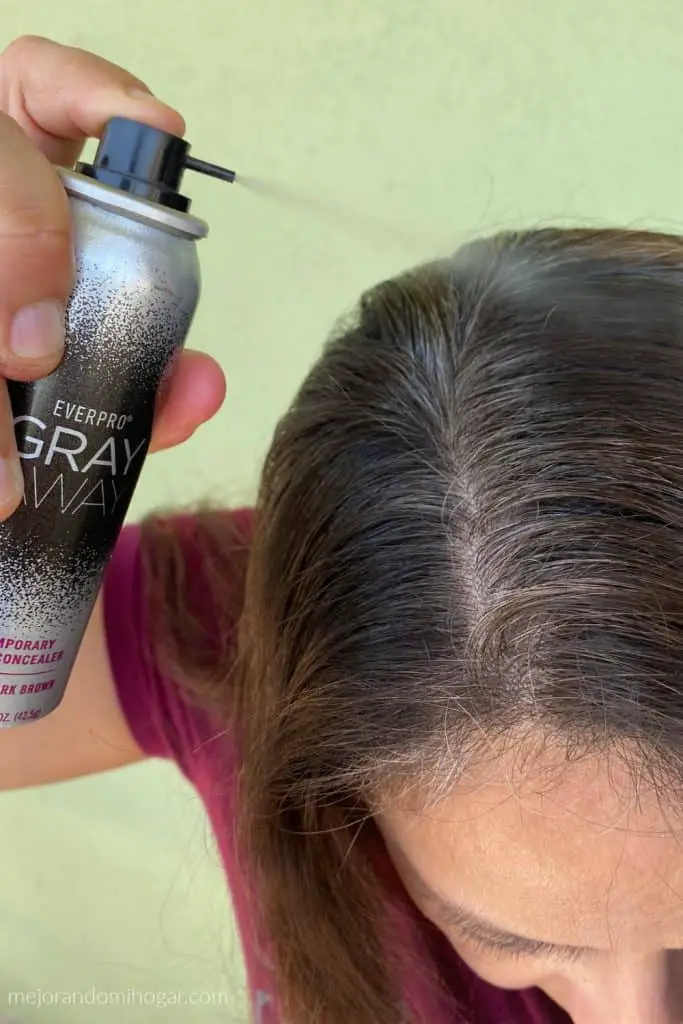 When I need more coverage, for example in the hair part, which is where gray hair is most visible, I use Gray Away Temporary Root Concealer Spray; a temporary root concealer.
It is very easy to use, it is applied as a hair spray in the gray areas that you need to cover quickly and easily, temporarily. Check out my video to see how well it works.
When the grays are barely showing around the hairline, I use the Root Touch-Up Quick Stick, a crayon with an angled tip that colors grays and eyebrows immediately.
This crayon includes a sponge on the other end in case you need to blur the color a bit. These two Gray Away products have really made my life easier during this confinement.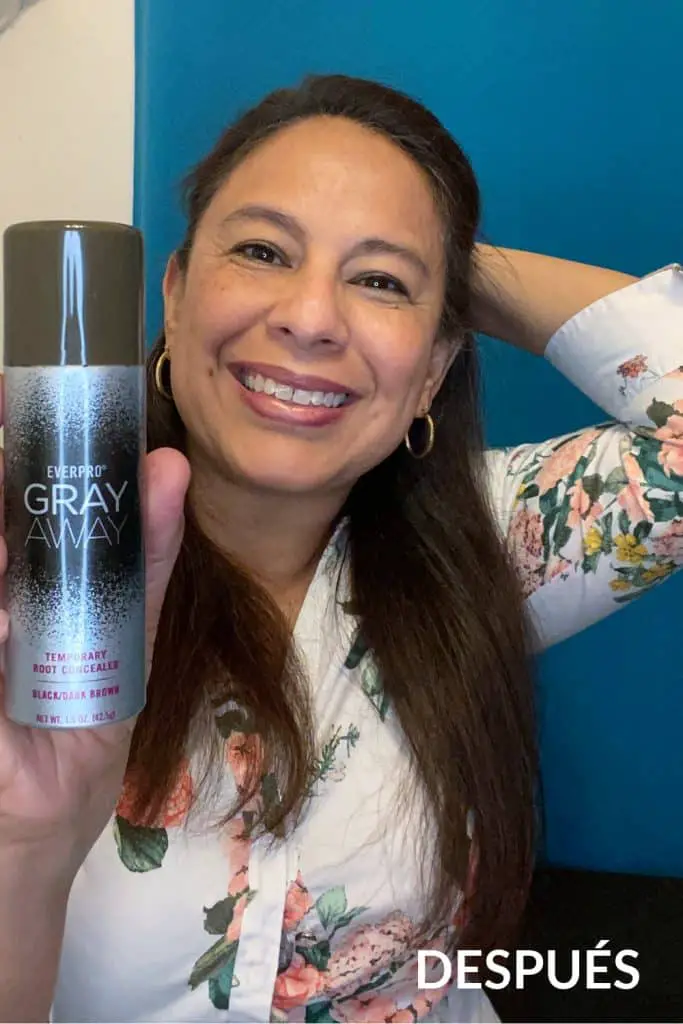 What I like the most about these two products is that they cover grays very easily, they are inexpensive and the result is very professional.
 Advantages of using the Gray Away Temporary Root Concealer Spray
 Easy to use.
You save what you would spend going to the beauty salon.
It covers the roots of the hair perfectly temporarily.
You can take it on your trips.
You save time, by retouching your hair in a minute.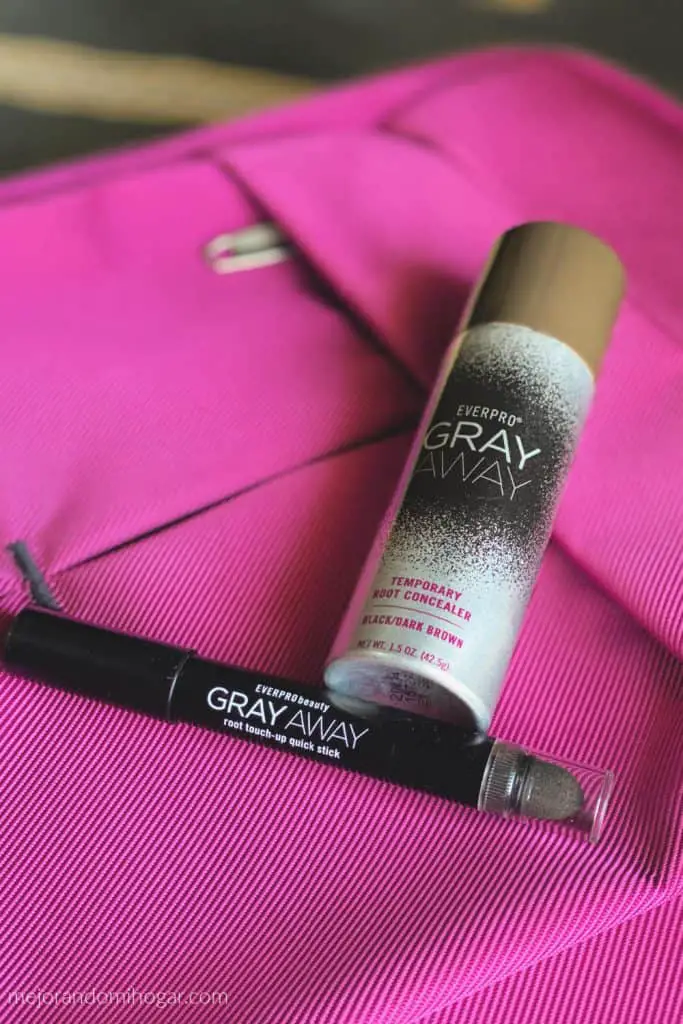 The Gray Away Temporary Root Concealer Spray is available at ULTA Beauty stores, take advantage and save $ 3 on your Gray Away purchases until August 22, 2020.
For more information visit:
Gray Away website: https://www.grayaway.com/
Gray Away on Instagram: https://www.instagram.com/GrayAwayEverpro/
Gray Away on Facebook: https://www.facebook.com/grayaway/
Gray Away on Twitter: https://twitter.com/GrayAwayEverpro/