Check out how to cook a brisket on a gas grill Texas-style, when you don't have a smoker. Follow the step by step recipe and enjoy!
This recipe is also available in Spanish: Brisket en el Asador
I usually prefer to cook brisket in the oven, but this time we used our gas grill. In this way, we can avoid impregnating the whole house with the smell.
Traditionally a brisket is served with sides like cole slaw, mashed potatoes, sweet beans, rolls. I love brisket with barbecue sauce but, sometimes I prefer it a Mexican way: with lime, hot sauce and tortillas, just like barbacoa.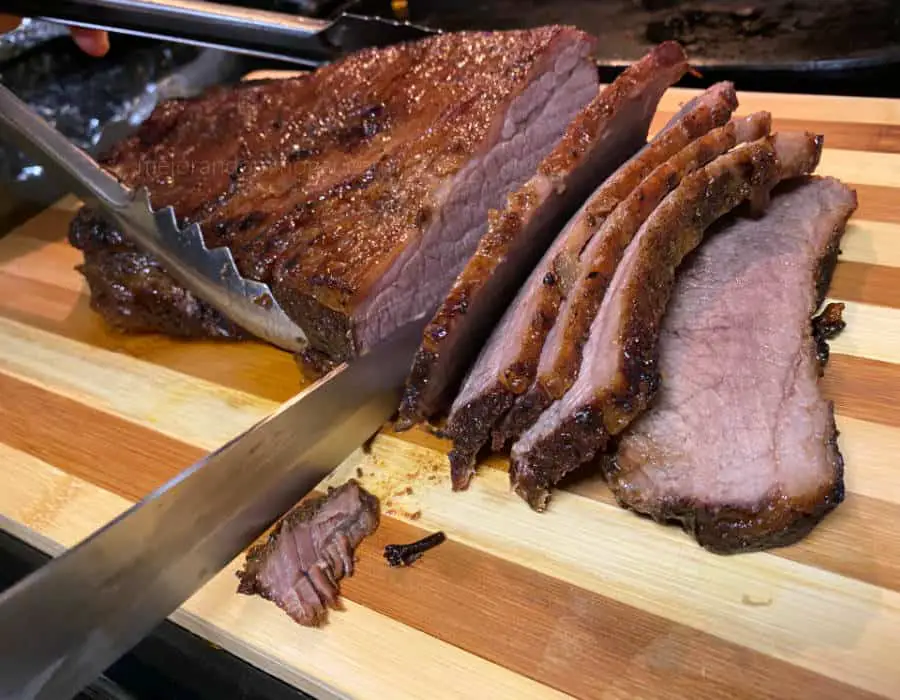 This was a small piece of brisket, only five pounds. It was soft and juicy. I hope you enjoy this recipe and, if you know any secret tips, share them in the comments!
BRISKET ON A GAS GRILL
1 beef brisket 5 lbs
1/4 cup cider vinegar
3 tbsp cumin
3 tbsp salt
3 tbsp garlic powder
2 tbsp cane sugar
1 tbsp pepper
1 1/2 tbsp paprika
1 tbsp ground oregano
8 cloves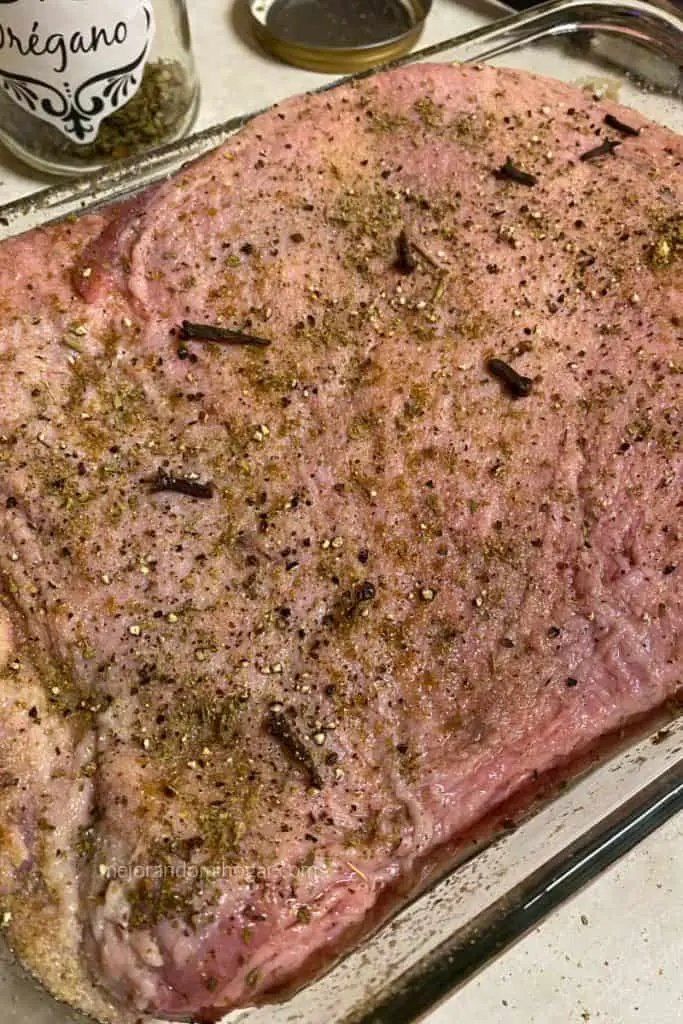 Place the brisket in a baking dish and add apple cider vinegar, getting the brisket wet on all sides to marinade it.
Then, rub both sides of the beef brisket with these condiments: cumin, salt, pepper, garlic, oregano, paprika, and cloves.
Let the brisket marinade in the fridge, preferably overnight. If you can't wait that long, at least marinade it for an hour or two.
After the beef is marinated, turn on the grill at maximum heat.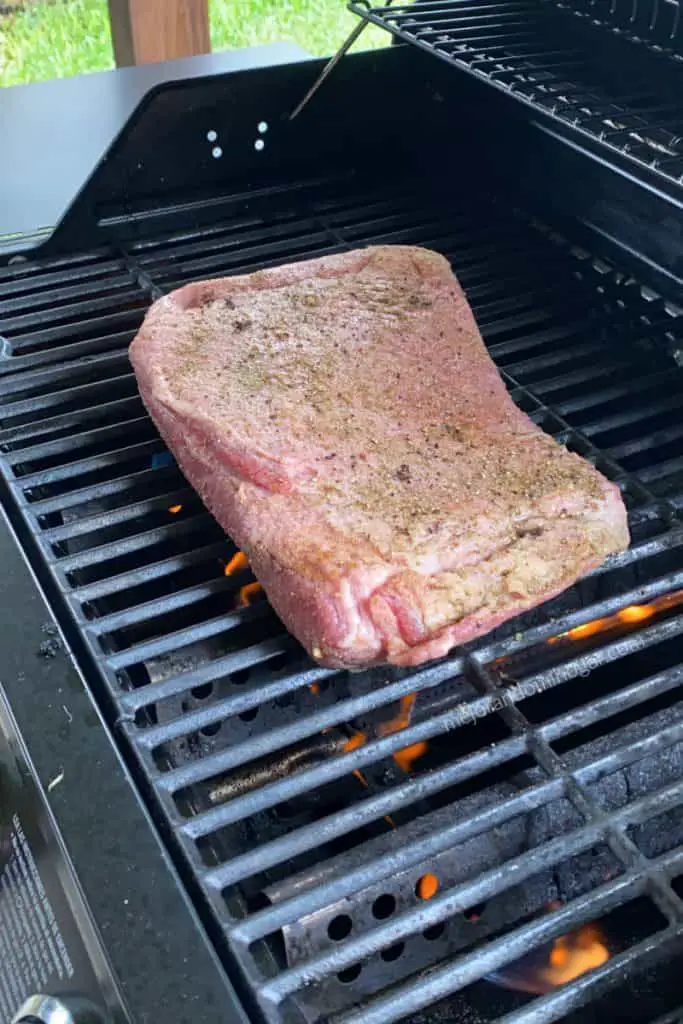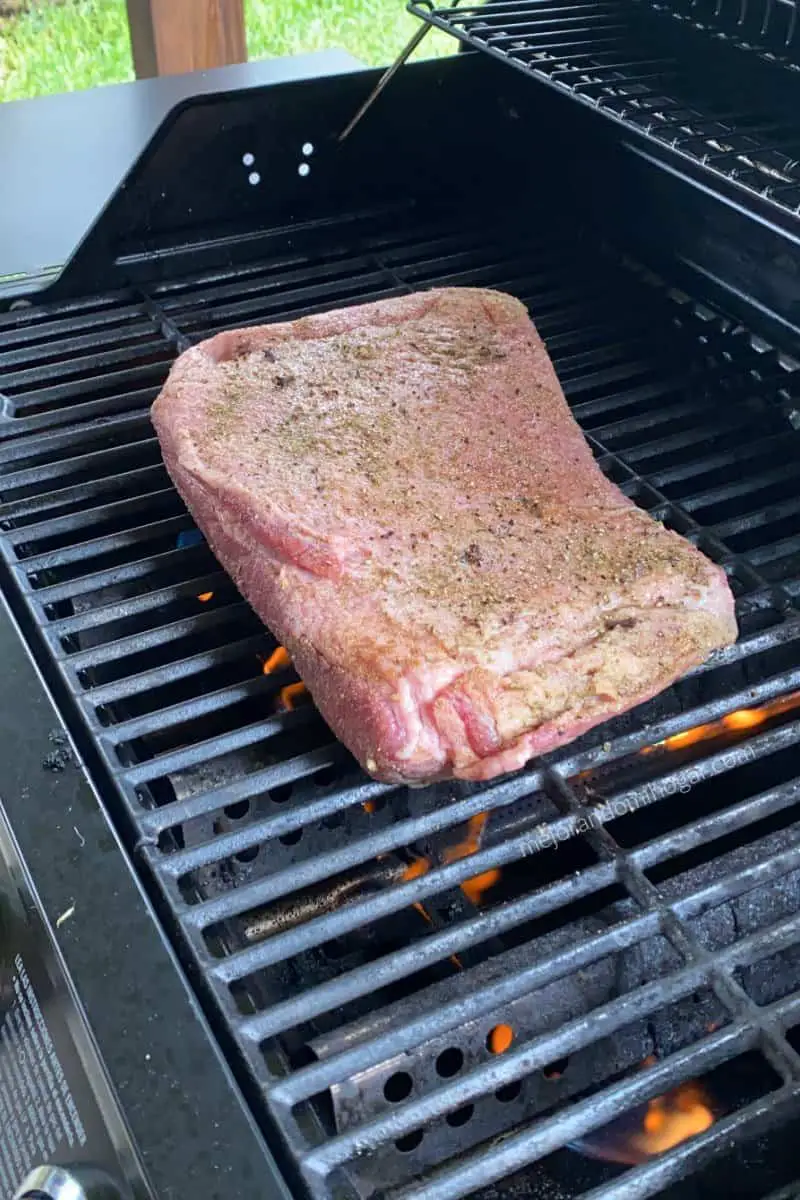 Seal the brisket directly on the grill for twenty minutes on each side.
After this, lower the heat to 400 ºF.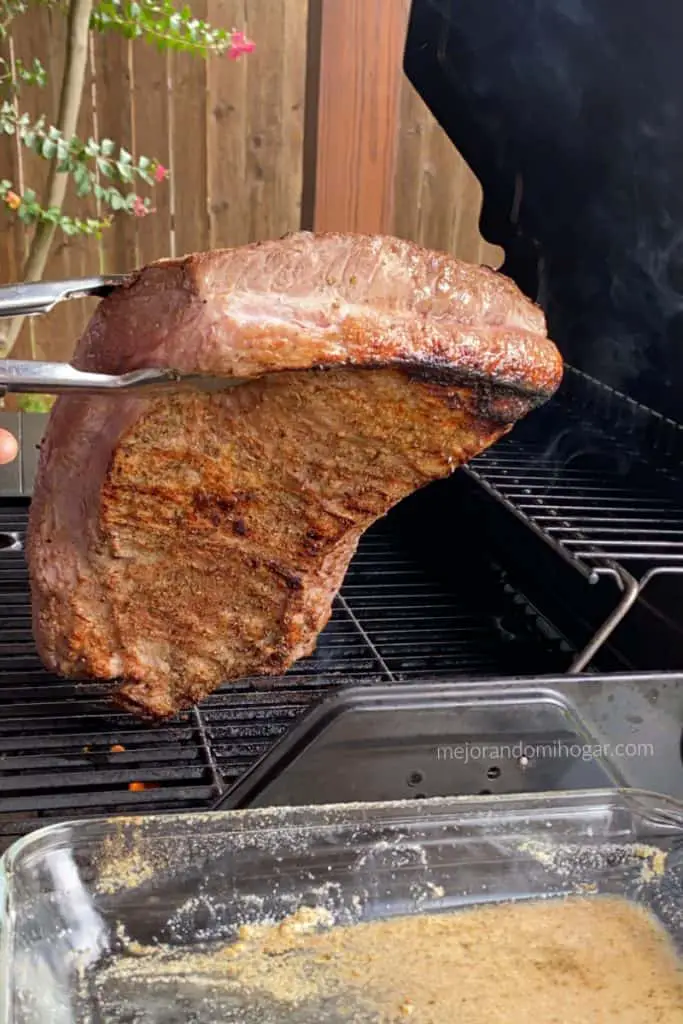 While we cooked the brisket on a baking dish, most people cook it directly on the grill.
Cover it with aluminum foil and let it cook for three hours.
After the three hours are over, flip the brisket and leave it cooking for two more hours.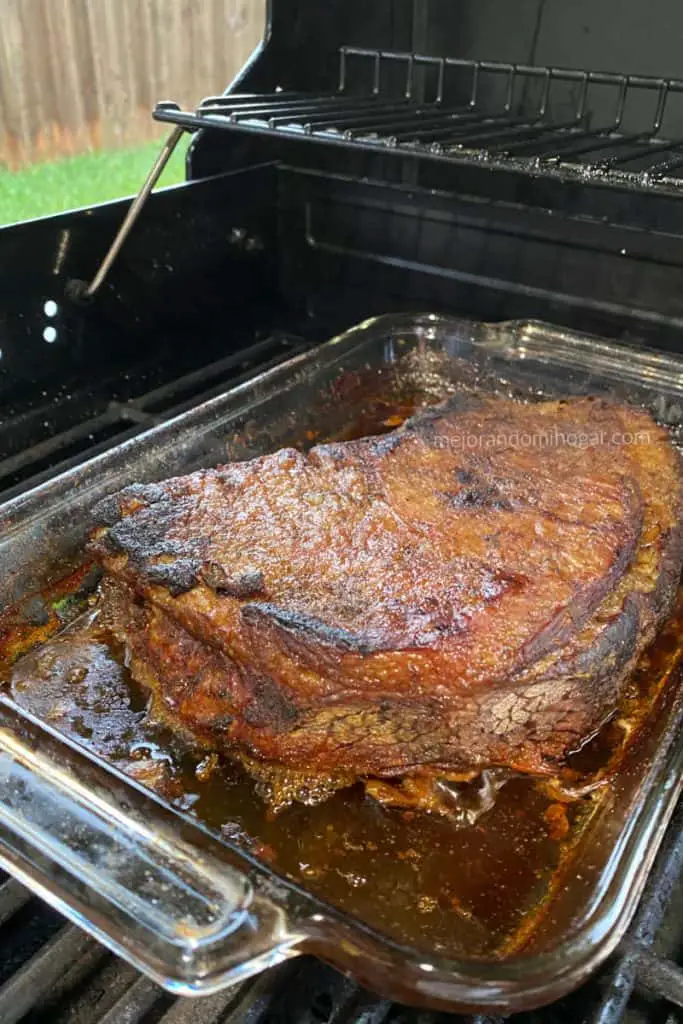 Then, we removed the brisket from the grill, uncovered it, bathed it with its juices (from the one we left in the oven), and covered it again with aluminum foil.
Finally, we let it rest for 30 to 45 minutes to allow the juices to be absorbed.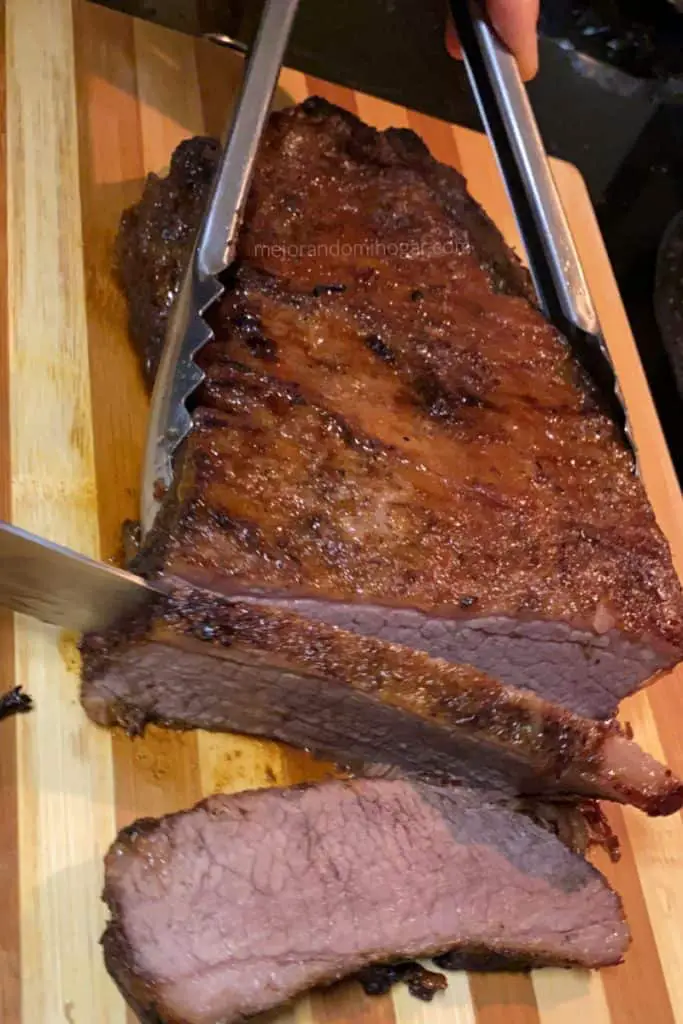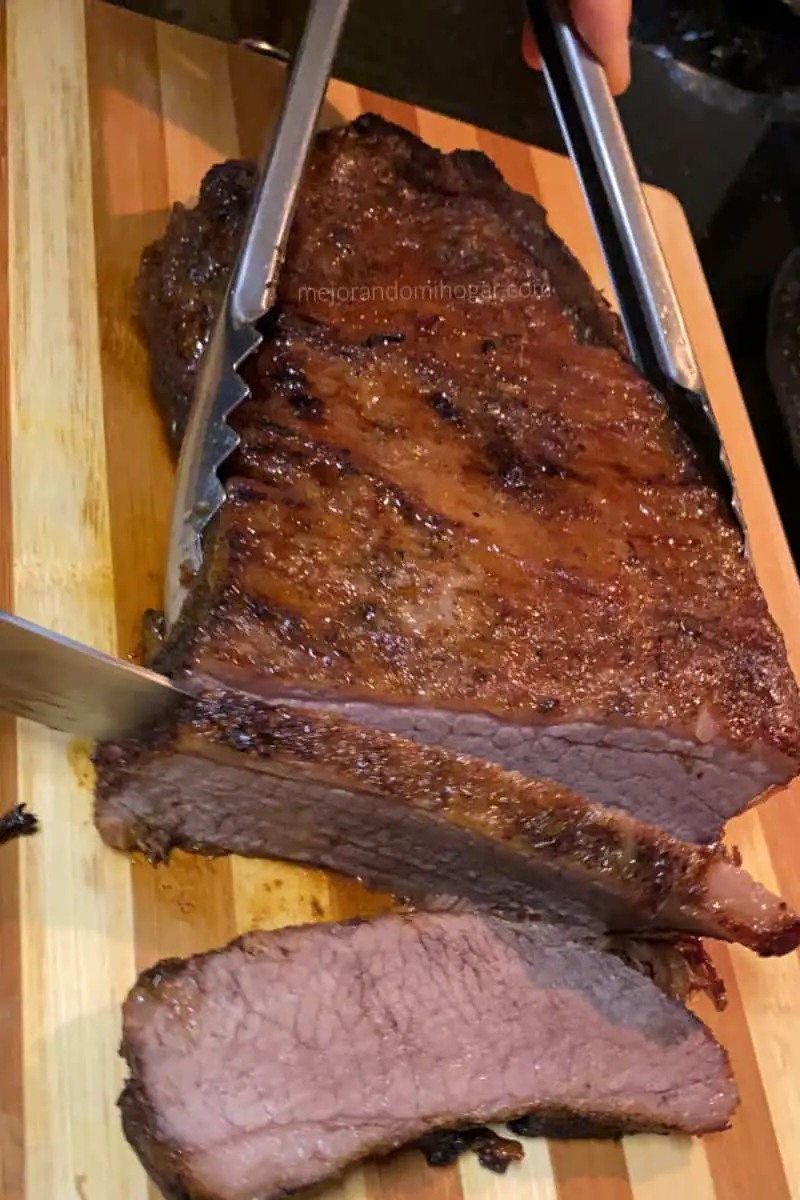 After this time, cut the brisket into slices and serve with barbecue sauce and corn and salad on the side.
The most usual way to eat brisket in Texas is to make barbecue brisket sandwiches with onion slices.
Some people make tacos, with a side of mashed potatoes or maybe you'd like to have it with these yummy roasted elotes.
I hope you enjoyed my brisket recipe!