The Elotes or Maíz are one of my favorite snacks, whether cooked or roasted, alone or to accompany a dish, since I learned how to make roasted corns in the oven, we eat more often.
Lately I have been roasting them in the oven, much easier for me, than to light the grill or boil them and wash the pot.
As a stranger to the elotero who passed by my house in the afternoons, rather, to the elotes I bought, I still miss going to buy the famous Elotes de la Purisima in Monterrey, although now every time we go it is easier, because they already have shops even in the centers eat c.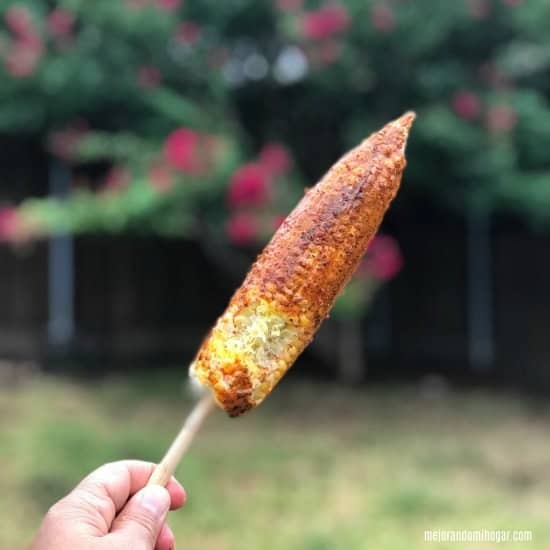 So I don't have to wait for my husband to turn on the grill, put the elotes in the oven and you're done! My eldest son likes them but in grain, because he brings braces on his teeth and he battles to eat it whole.
I share the recipe or step by step on how to roast them, which is very easy, but they are very rich to change the ingredients or replace them with butter.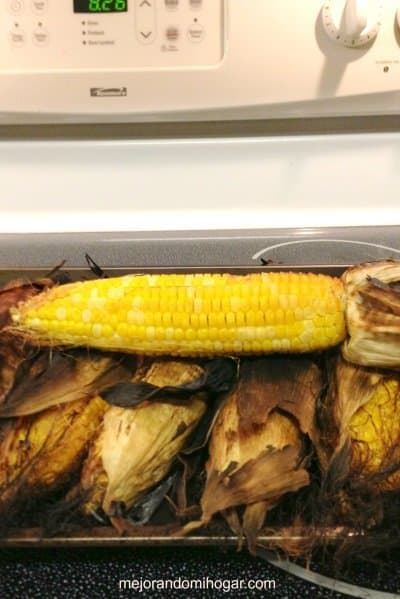 Roasted Elotes in the Oven
Ingredients
Elotes or raw malt, with leaves
Cream or mayonnaise
Lemon
Chile in Powder
Liquid chilli or red sauce
Salt to taste
We clean the corns, that is, we remove the hairs and one or two layers of leaves, we leave some others to protect the corn.
Turn the oven on Agrill on low heat and place the corns on a baking sheet, for about 20 minutes., we turn the corn over every 10 minutes or so.
Switch to fire High and cook for another fifteen minutes or until the corn is cooked or however you prefer, I like tosay, but my children like them soft.
We take out of the heat, prepare to taste, with lemon, cream or mayonnaise, red sauce and chili powder.
Some people add cotija cheese or yellow cheese, I don't like it.
Or just put salt and lemon on them.
Accompany them with a rich Russian.
Enjoy them!