Prepare an easy roasted corn Guacamole recipe as a snack for your parties and meetings.
If you follow me on social media, you will know that a few days ago I was promoting the La Morena Chiles in a segment of Univision 23 Awaken America Dallas for several days. One of the snacks I prepared with these peppers was a Guacamole with Elote and jalapeño chili that looks very good.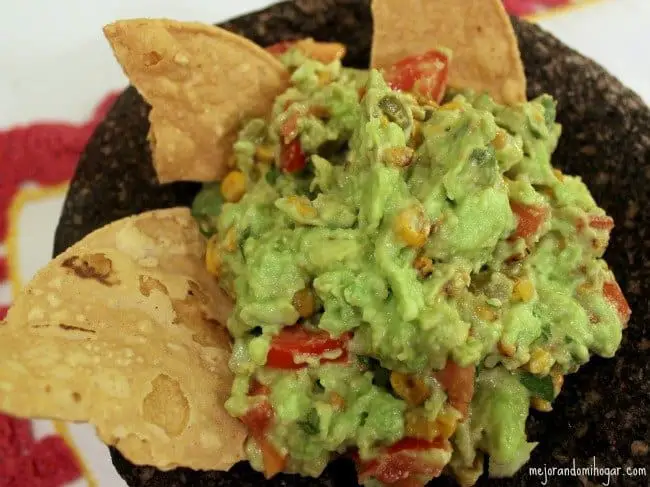 For guacamole, it is most common to prepare it with pico de gallo (chile, tomato and onion) but there are different recipes; this I like because the roasted elote and vinegar give it an extra special flavor, my family loves it!
You can use fresh corn, but you have to roast it before, in the oven or in the grill. You can also replace vinegar with lemon, but that's a matter of taste.
By the way, another of the dishes I shared in the Univision 23 segment were the toast with chicken tinga with chipotle chili, here you can see the recipe.
Guacamole looks much more traditional if you serve it in a molcajete, mine has sentimental value; I gave it to my granny at my wedding sixteen years ago!
I leave you with this easy, but rich Guacamole recipe with Elote.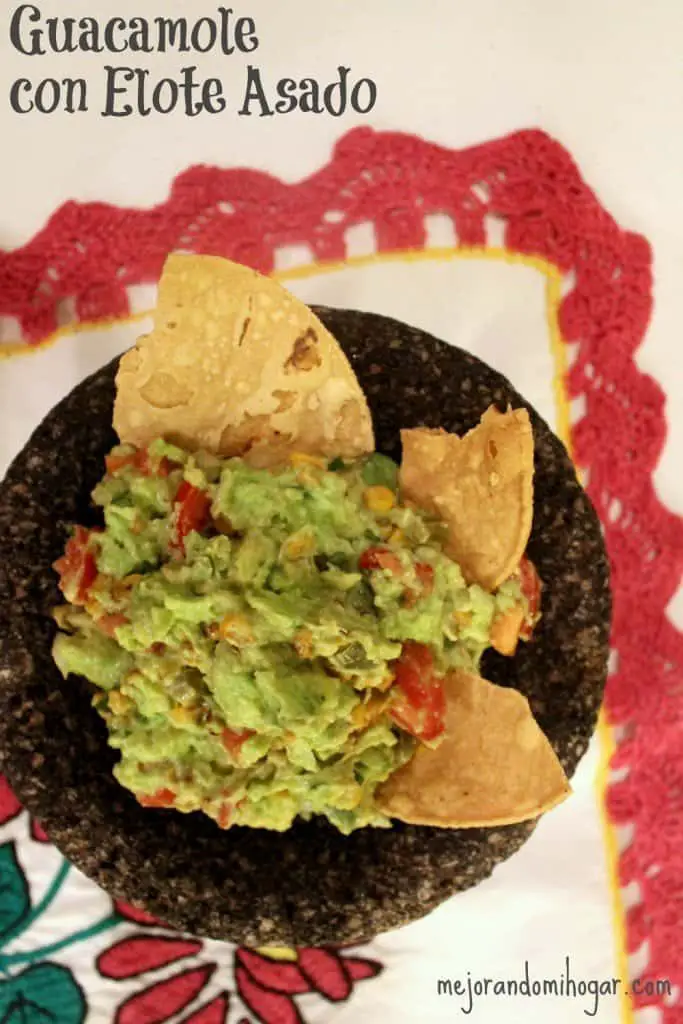 Roasted corn guacamole recipe
Ingredients
2 Avocados
1 can of corn kernels
1 chopped tomato
1/2 onion, chopped
1 sprig chopped coriander
1 jalapeño, chopped
1 teaspoon vinegar (from jalapeños peppers)
1/4 teaspoon oil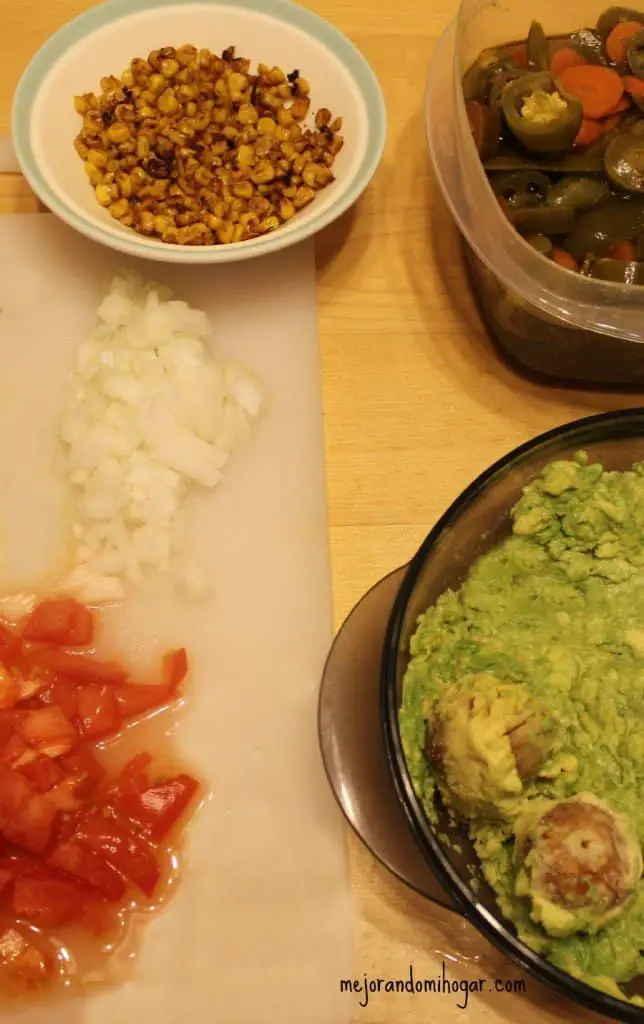 Drain or remove water from the can of the tin.
Heat the oil in a frying pan or comal and add the corn kernels, moving until they roast a little (they look burnt in some parts). Let's cool down and separate.
Place the avocado in a deep bowl and crush. Add the rest of the ingredients (tomato, onion, coriander, jalapeño chili, vinegar) including roasted corn, mix and go.
We can serve as a snack or appetizer with chips, nachos, chips, we can also add to the tacos or accompany almost any Mexican dish.
How do you make guacamole?
Enjoy this recipe along with Mexican Picadillo