Mexican Picadillo is a delicious and versatile dish that can be used to make stuffed chiles, tacos, tostadas or to emjoy with rice and beans, check my authentic recipe!
This Picadillo recipe was prepared by my grandmother in Monterrey; in this case, it is dry beef picadillo for tostadas or tacos. If you prefer, you can do it with some broth, you just have to blend the tomato and cut the potatoes into bigger squares.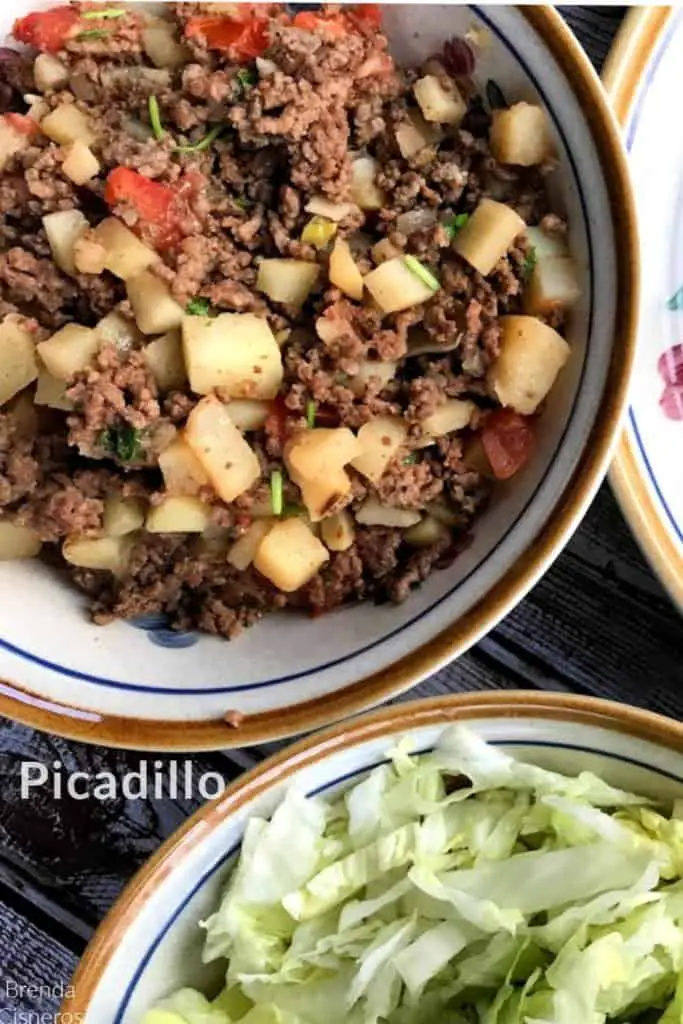 Mexican Picadillo (Ground beef stew) is a very versatile dish, we can use it in different dishes. If you don't have much time to cook or if you work away from home, you can prepare a larger amount to use in other recipes during the week.
If doing that, you would have to cook ground beef following the first two steps of this recipe and then let it cool and store in the freezer; with this cooked meat you can prepare a soup, tostadas, tacos, etc. adding other vegetables, sauce or whatever you prefer.
This same recipe works for tostadas with picadillo or chiles rellenos de picadillo
mexican Picadillo (Ground beef with potatoes)
Ingredients
2 lbs of ground beef
1 onion
1 large tomato
2 potatoes
3 teaspoons fresh cilantro
Pepper
Garlic powder
Salt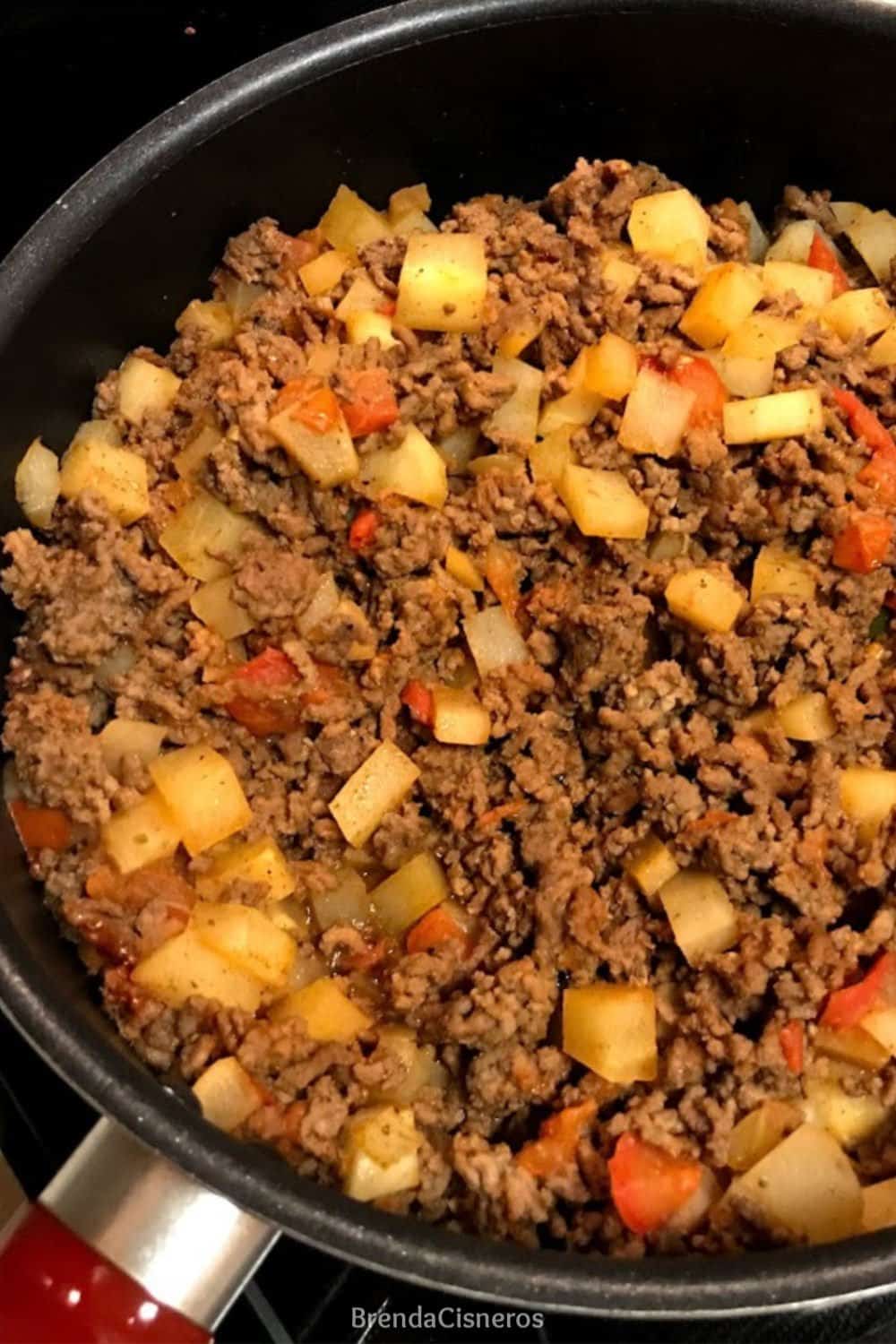 Chop onion, tomato and cilantro. Separate.
Peel potatoes and cut in dices. Separate.
Season ground beef with salt, garlic powder and pepper to taste.
Heat a saucepan or skillet over medium heat. Place the ground beef, without oil, usually the meat loses fat, stir the meat so that it does not stick until brown.
Add the chopped onion and mix until clear.
Add chopped tomato, cilantro and potatoes.
Turn the heat down, cover the saucepan and cook for about eight minutes or until potatoes are soft.
Retire from the stove and serve hot.
You can serve Mexican Picadillo with rice and refried beans, or serve on tostadas, tacos, etc