Are you disposing your unused medicines properly? Check out what to do with expired medicines instead of trashing them.
By cleaning my medicine cabinet or medicine cupboard, I realized that I had a lot of medicine that we no longer use. Some of them because we not longer needed, my kids grow or just because they are expired.
I never thought of just throwing the medicine cans in the trash, so I started doing some research to see what I could do with all that medicine we not longer need.
I learned that some medicines, whether prescribed or not can be thrown down the toilet as long as it has the indication in the container according to the FDA (Food and Drug Administration).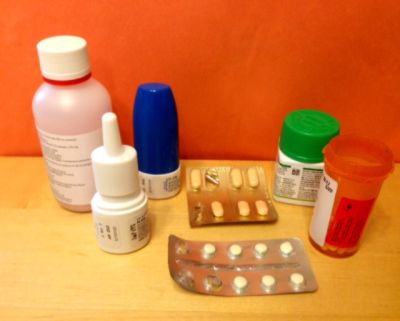 There are some communities that have a program where you can return the pills, the program is called "take-back program". 
What to do if there is no instruction in the medicine container on how to dispose medicines?
WHAT TO DO WITH EXPIRED MEDICINES
We must throw them in the regular trash, but first:

Take them out of the original container and mix them in with some substances such as bean coffee or in the litter cat litter.
Put them in a sealed bag or can, to prevent it from coming out and stiring in the other rubbish.
Throw the container in the trash of your home, but making sure to delete or remove the sticker that has your medicine information and personal data.
To find out more about the medicines that can be thrown in the toilet, you can find it on the FDA's website. 
I hope this information will be useful, as our decision about what we do with them can help even in the environment and avoid dangers such as illegal abuse of these substances.
Have your checked your medicine cabinet lately?