Many of us look forward to the well-known Black Friday or Black Friday because we know that we will find very good deals in stores, but you know the difference between Black Friday and Cyber Monday
*I am part of the Verizon Team #VZWBuzz and have received products. My opinion is honest and personal.
Black Friday, also known among Hispanics as Turkey Day Sale, is a sale with very good deals that takes place the day after Thanksgiving or even now in some stores takes place at the same time as the Turkey Dinner.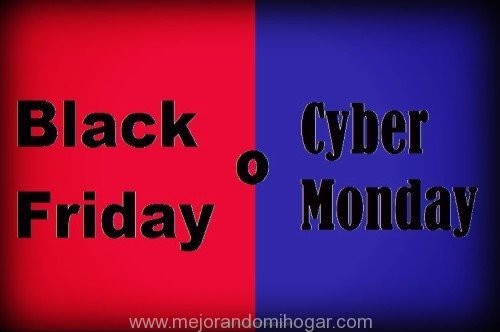 During this Sale you can make your purchases either in stores or online, the brochures are distributed in time, so many people already know what they want to buy and go from early to line up to wait for the time when the stores open , search for your brochures and take advantage of technology, download the Best Apps or apps to save more during Black Friday.
Instead, Cyber Monday is a sale where you can only buy online, from the comfort of your home online and takes place the Monday following Thanksgiving. This sale is excellent if you prefer to avoid long lines and sometimes even fights to get the most desired item, buy from your home, using your Smartphone or tablet, if mortifications.
The two sales offer very good specials, personally I bought some things at a very good price, both. The prices are very good, even if you can not buy the TV or video game you wanted, you can take advantage and buy gifts for Christmas from now on at very low prices, Verizon recommends us some Apps to save on Cyber Monday and gives us some tips to find the best deals on this day.
If you live in Mexico and you usually come to the Black Friday Sale, I recommend that from now on you follow the brands you like the most on Facebook so that you know the promotions that they are going to have and in case you can not come for sale that day , get a P.O. Box, or if you have friends on this side, have your product shipped to your home and shop from your country on Cyber Monday, then you come more calmly to pick up your purchases.
And which of the two Sales do you like best? Black Friday or Cyber Monday?
I also invite you to Know the Speaker or Speaker of Ultimate Ears UE Boom, if you follow me on Instagram, you have surely seen the video, it is a good gift for Christmas that you can maybe get on Black Friday http://instagram.com/p/vR_V5HJp4J/?modal=true