The Shrimp Ceviche Recipe is easy to prepare and very rich, the hardest thing is to chop shrimp and vegetables but you can help with a food processor like this one from Hamilton Beach®.
We receive product, to perform the review, my opinion is personal.
The ceviche either shrimp or fish, can be served as a snack or snack at any party or meeting, it is excellent also on hot days, you only have to be careful to keep the seafood fresh.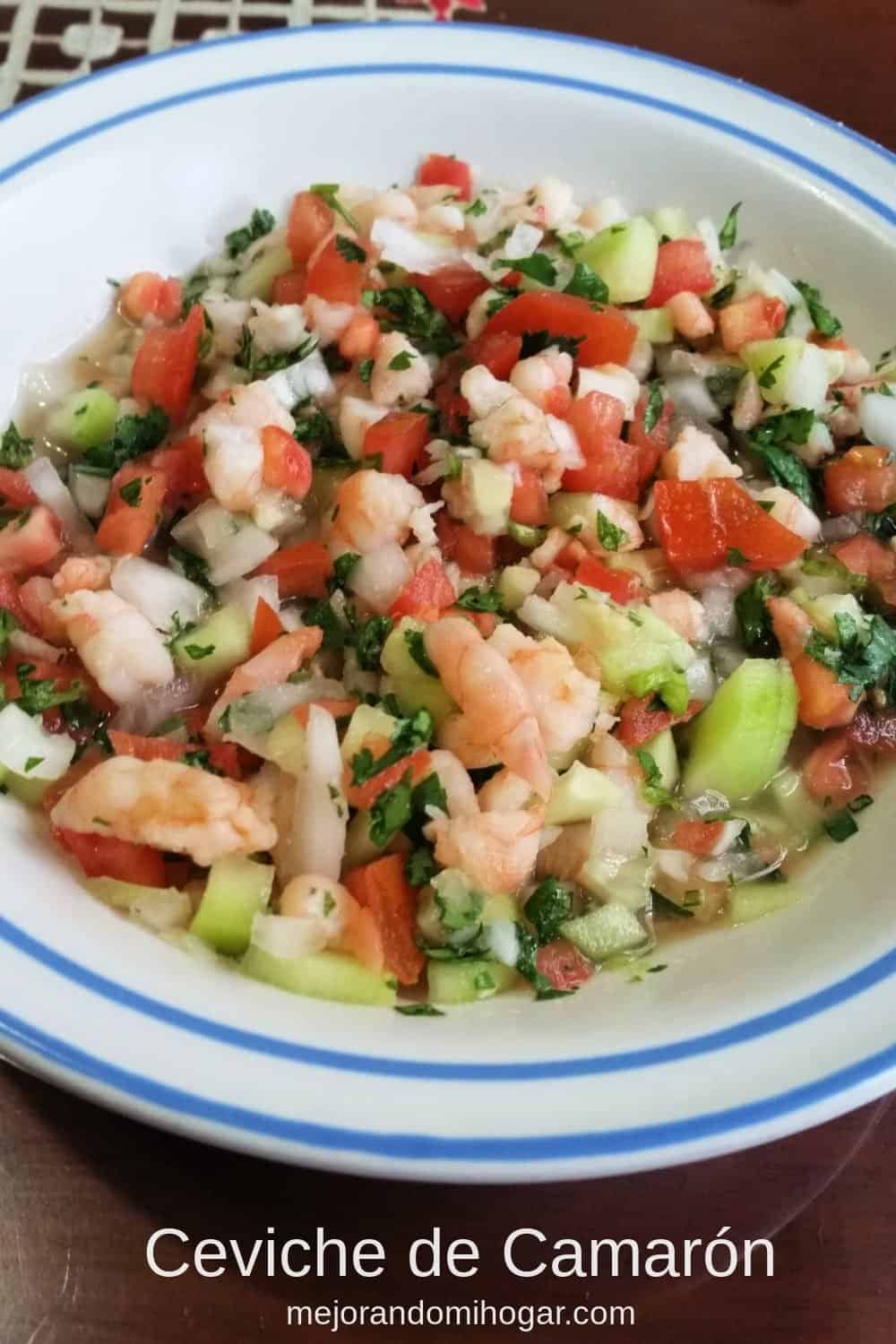 This time preparing the ceviche was very fast, I chopped the shrimp and vegetables in the Food Processor Hamilton Beach® Stack Snap™ 10 Cup Food Processor.
This is the first time I use a processor and it won't be the last, I was really surprised by the speed and versatility it offers, therefore not only short, but also slices, itches and mixes.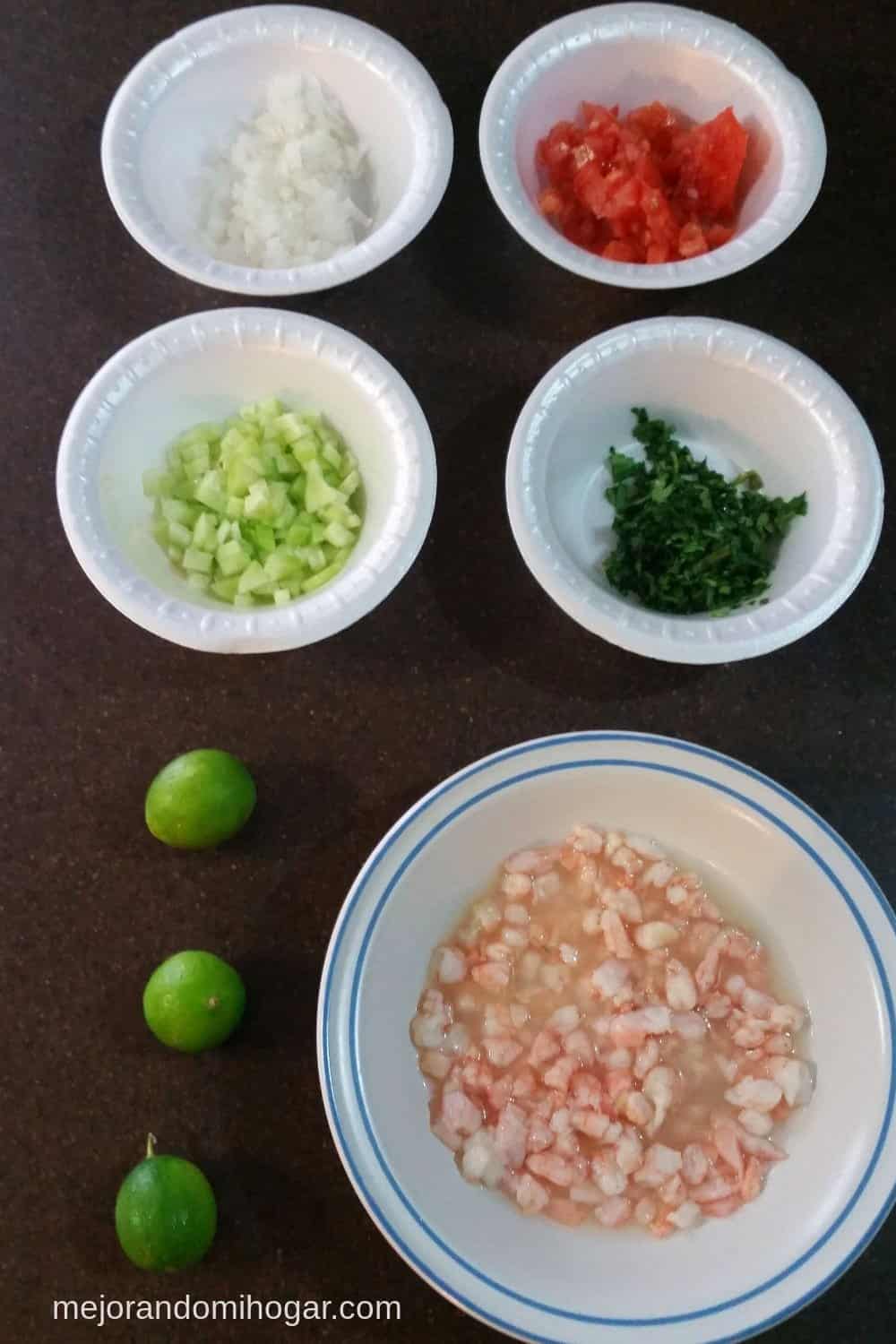 This recipe can be made with raw or cooked shrimp, I like more with raw shrimp because it releases more flavor, although it takes a little longer to be ready. The Shrimps are used without head and without shell, you can also remove the vein they have on the spine, if you wish.
shrimp Ceviche
Ingredients
1/2 kg raw medium shrimp (or cooked, as you prefer)
1/2 shelled cucumber (optional)
2 tomatoes
1 onions
3 cilantro branches
Lemon Juice (approx 6 lemons)
1/2 cup white vinegar
Salt
Rinse shrimp under cool tap water.
Chop raw (or cooked) shrimp with a knife or using the Hamilton Beach® Stack & Snap™ 10 Cup Food Processor to save time.
Place chopped shrimp in a bowl, add lemon juice, vinegar and salt; put in the fridge until the shrimp is cooked, this is when they turn pink color. It takes about forty minutes to cook this way.
Chop the rest of the ingredients while the shripm cooks. (in the food processor it is much easier than doing it manually).
When shrimp is ready, take it out of the refrigerator and mix it with the rest of the ingredients (onion, tomato, cucumber, coriander). Add salt if necessary.
Put in the refrigerator and allow to marinate for about twenty minutes so flavors are mixed.
After this time shrimp ceviche is ready; serve it as an appetizer with salad crackers or tostadas, or with rice, as a main course.
I hope you enjoy Shrimp ceviche!
Slice, cut and chop fruits, vegetables and meats.
The bowl is sealed to prevent leakage.
Knives, bowl and lids can be washed in a dishwasher.
450 watt motor.
It has Big Mouth power tube® so you don't have to pre-cut.
Disc for sing and cut into strips.
It has a compartment to store the cable.