Imagine being seated in the beach, eating a breaded fish with shrimp and chile de árbol, drinking a cold michelada, mmm!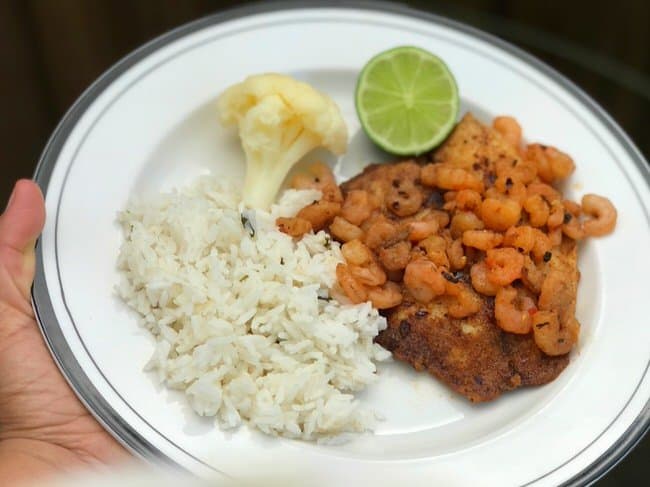 Today I'm sharing a very popular dish in some Mexican seafood restaurants. You choose the spicy level, if you have children you can prepare the same recipe, omitting the chile.
Although if your kids are Mexican, maybe they're used to spicy, like mine. I usually use tilapia, but if you prefer another kind of fish, go ahead, I hope you enjoy it!
With this recipe you can also make some fish tacos.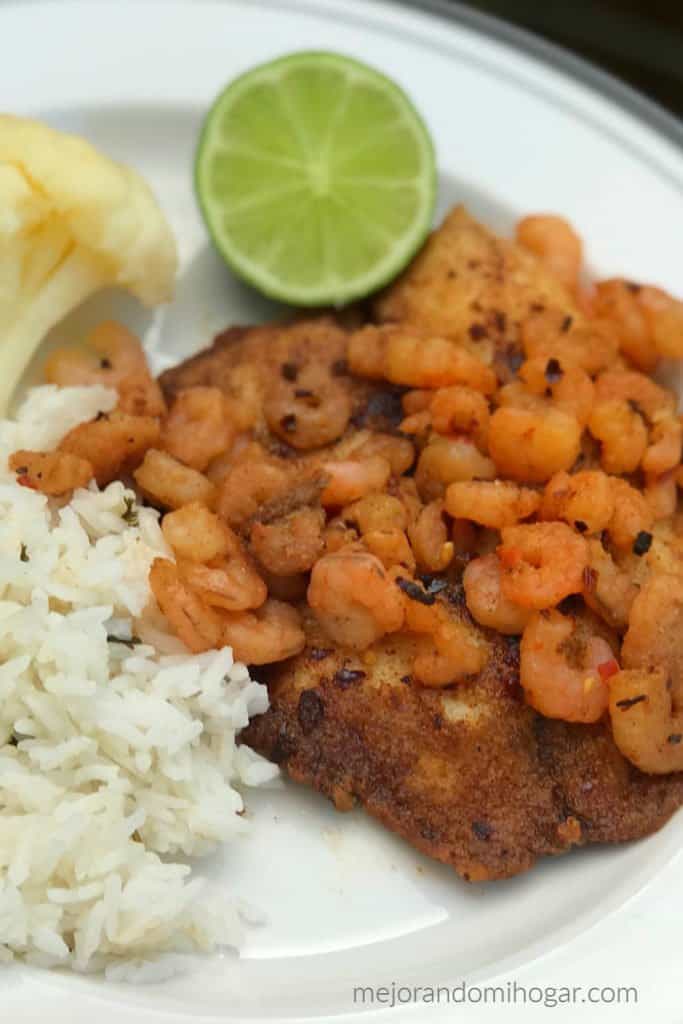 BREADED FISH WITH SHRIMP AND CHILE DE ÁRBOL
Ingredients
4 fish fillets (Tilapia or your choice)
1 pound of small shrimp, for raw or cooked salad.
3 tablespoons chopped chile de árbol
2 lemons (juice)
Garlic powder
Salt
Pepper
Season tilapia with lemon, salt, garlic powder and pepper. Let marinate for a few minutes.
Heat oil in a frying pan, enough to cover the steaks in half.
Add the tilapia and fry on both sides. Add half the chile. When the fish filets are cooked, remove from the heat. Separated.
Add the shrimp to the hot oil and the remaining chile. Mix and fry only until the shrimp is cooked.
Remove from heat and serve shrimp on top of fish fillet.
Serve with rice, salad, avocado or any vegetable you prefer.
Add a few drops of lemon and habanero sauce, and enjoy!
If you like shrimp, you will love this recipe of shrimp patties with nopales.