This baked cilantro lemon salmon is delicious! The first time I tried the salmon I became very strong the taste of fish, but I tried cooking differently and I liked it.
Gradually we have added it to our diet because salmon is healthy, it contains Omega 3 fatty acids, vitamin, D and vitamin A.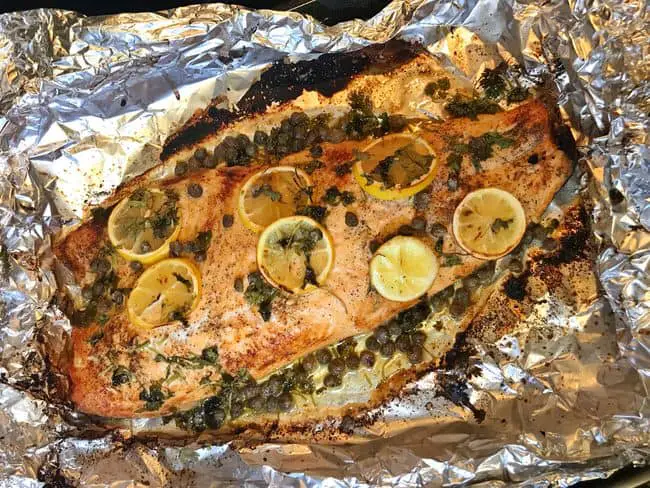 The baked cilantro lemon salmon cooks fast, you can prepare it the same and do it in the pan, I did it in the oven because I find it easier and more practical.
Besides, I didn't get much wet because I lined the tray with thick foil.
Remember that the price of salmon is already more accessible, before eating salmon was a luxury, now you can find it at a good price.
BAKED CILANTRO LEMON SALMON
Ingredients
1 salmon fillet
1/2 cup chopped cilantro
2 sliced limes to garnish
2 lemon (the juice)
5 tablespoons butter
1 tablespoon olive oil
ground pepper
salt
Capers (optional)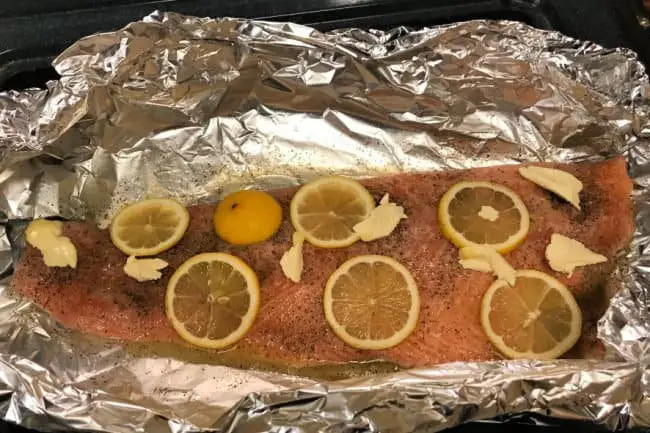 Grease a baking sheet with oil or butter. Place the salmon and bathe with lemon juice. Season the salmon with salt, garlic, and pepper.
Place the lemon slices on top and a few pieces of butter (you can melt the butter first, but it's not necessary).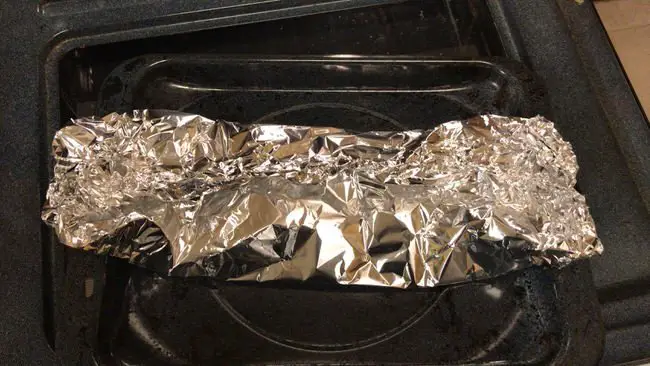 Cover with foil and bake for 10 to 15 minutes at 400F (200C) or until cooked through.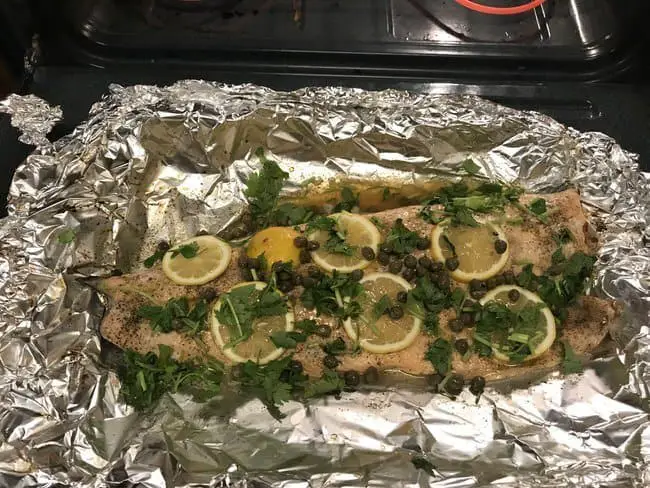 After this time, uncover, you can leave the edges of the salmon covered so that they do not give much red.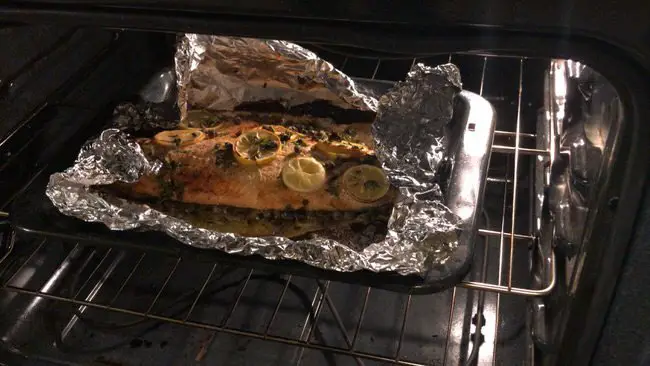 Change the oven from "bake" to "broil" or what is the same as baking to roasting.
Put the salmon baked for another five minutes so it'll do a little.
Now it's ready to enjoy!
You can serve it with white rice, vegetables or pasta with olive oil. I hope you prepare this baked cilantro lemon salmon, I'm sure you will like it!
Check out my baked Tilapia with vegetables recipe!