As Mexican, I love tacos of all kinds, but these chipotle shrimp tacos, are of my favorites, they taste great and are so easy to prepare.
* Post compensated. This shop has been compensated by Collective Bias, Inc. and its advertiser. All opinions are mine alone. #VivaLaMorena #CollectiveBias #ad
I love to prepare my family food with authentic Mexican flavor, when I arrived in Texas and we wanted some typical dish, we would look for it and it was a completely different flavor, you know Tex Mex.
That's why I set out to learn how to cook the way we like, with the taste of Mexico, I often called my mom, my grandmother or my aunt to give me the family recipes and now many of them are here on the blog.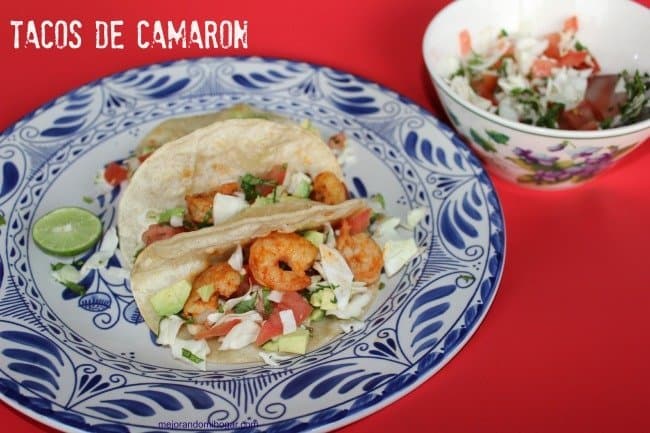 I also had to learn to choose products with authentic Mexican flavor, such as the Chipotles La Morena Chilies of this recipe or jalapeño chiles of the same brand. Both products I find in the canned chile aisle of the Michoacana Meat Market, immediately of the sauces and mole, right there are the nopales and vegetable oil.
The salad that accompanies shrimp tacos, is of my favorite, very simple but very rich, the first time I tried it was at my aunt's house, mixed with Mexican rice and red sauce, I now use it for many other dishes, including this one.
In case you don't like the taste of chipotle, I don't think; you can replace it with La Morena jalapeno peppers, chopped and mixed in the cabbage salad.
I hope you enjoy the recipe for shrimp tacos with chipotle as much as I do.
Chipotle Shrimp Tacos
Makes 6 tacos
Ingredients
1 lb or 1/2 kg raw deveined medium shrimp
6 Corn Tortillas
1 can chipotle la Morena
6 lemons (juice)
1/4 chopped cabbage
1 medium tomato, chopped
1 avocado in squares
1/4 onion, chopped
celery
Salt
Garlic powder
1 tablespoon oil
Mix cabbage, tomato and coriander. Separated.
Rinse the shrimp and remove the tails, season with salt and garlic powder.
Chop about 4 chipotle peppers or you can add more according to your taste, if you prefer them more or less spicy.
Heat oil in a frying pan.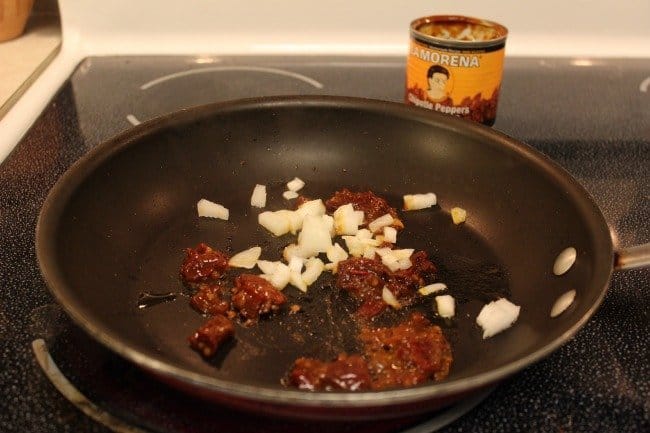 Place the onion and the chipotle chile La Morena, fry until the onion is transparent.
Add the lemon juice and shrimp, cook until the shrimp take a pink color on both sides.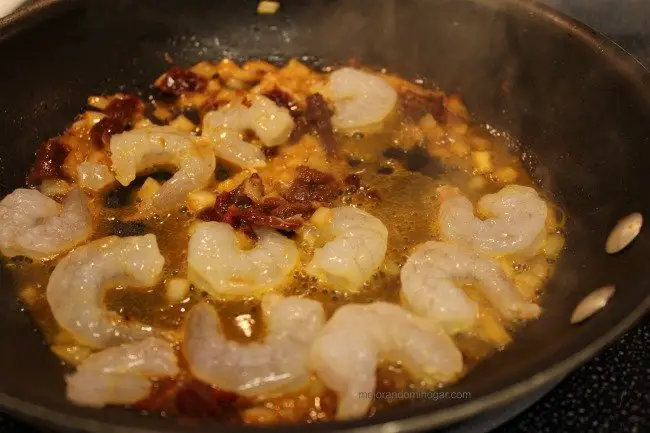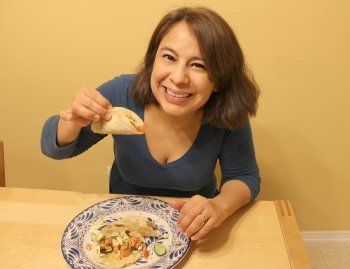 We heat tortillas. We accommodate about three or four shrimp in each tortilla and add the vegetable and avocado pieces mixture.
Serve hot. Enjoy this Chipotle shrimp tacos!
And you, what dishes do you make with chipotle or jalapeño chili that don't contain meat?