Prepare this Veracruz-style fish, a delicious Mexican fish recipe on the stove, very easy to do.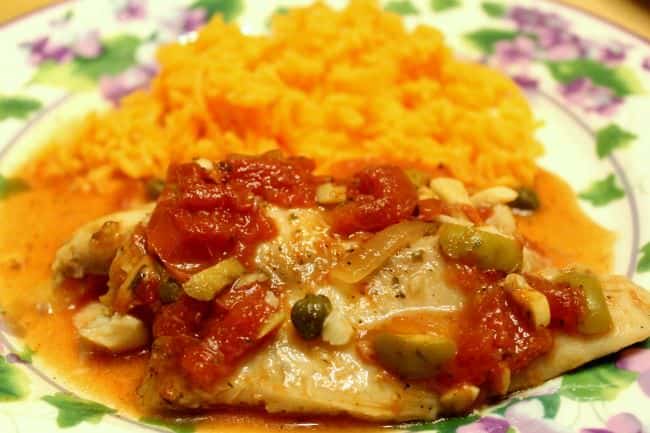 You can use the fish you usually use, in my house we usually eat tilapia, it is the easiest to get and it is very versatile, you can use it for different recipes, such as fish ceviche.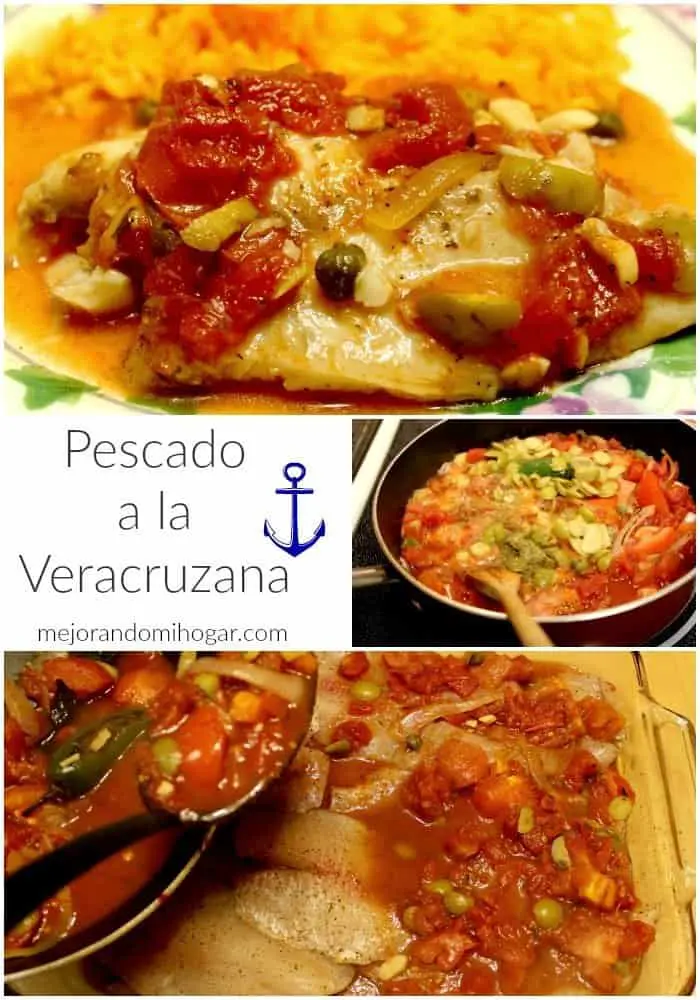 fish veracruzana recipe (tilapia veracruz-style)
Ingredients
(Makes for 5 servings)
5 Tilapia fillets
3 large tomatoes, chopped
1/2 cup finely chopped onion
3 garlic cloves, chopped
2 bay leaves
1 tablespoon parsley
1 tablespoon oregano
1 jalapeño chilli, chopped (optional)
1/2 cup chopped olives
1 tablespoon capers
1/2 cup water
Oil
Salt
Pepper
Heat oil in a large frying pan.
Fry the onion, garlic, and chopped jalapeño chili (optional, I added it whole just to flavor and remove it afterwards). Fry everything until the onion gets transparent.
Add tomatoes, olives, bay leaf, oregano, capers, parsley, and water. Season the fish fillets to taste with salt and pepper.
When the tomato sauce is about to boil, add the fish fillets, covering them with the sauce.
Let boil, cover and simmer for about five minutes or until the fish is fully cooked.
Serve hot, with rice, salad, avocado, and bread or crackers.
Add hot sauce like Valentina or Sánchez's Widow and enjoy!
More fish recipes: