Get ready for this delicious Mexican ceviche recipe make it as a snack for family and friends or as Lent food.
People often ask which fish you can use to make the ceviche, you can choose between tilapia, corvina, bonito or mackerel; the procedure is the same.
This recipe of ceviche is very easy, it can be ready in about four hours, because we need to wait for the fish to cook in the lemon. Sone people cook the fish before to speed up the process but I prefer the traditional way.
Cooking the fish with lemon juice and a splash of vinegar, (vinegar optional), most people only use lemon juice.
If you are using frozen fish fillets, allow them to thaw inside the refrigerator for a while. You can also make ceviche with shrimp.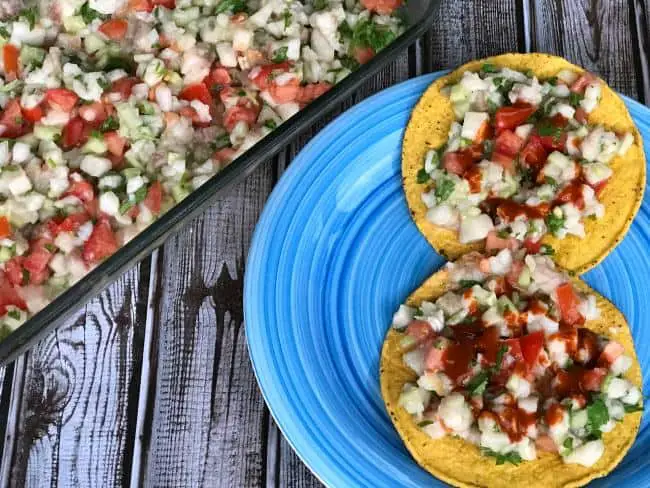 Mexican CEVICHE recipe
Ingredients
4 lbs of Tilapia fillets
30 lemons, (the juice)
3 diced tomatoes
2 chopped onion
1 chopped cucumber (optional)
1 bunch cilantro chopped
Salt to taste
Wash the tilapia fillets and cut them into small cubes.
Place tilapia in an bowl, not too deep and cover with lemon juice. (you can use some white vinegar).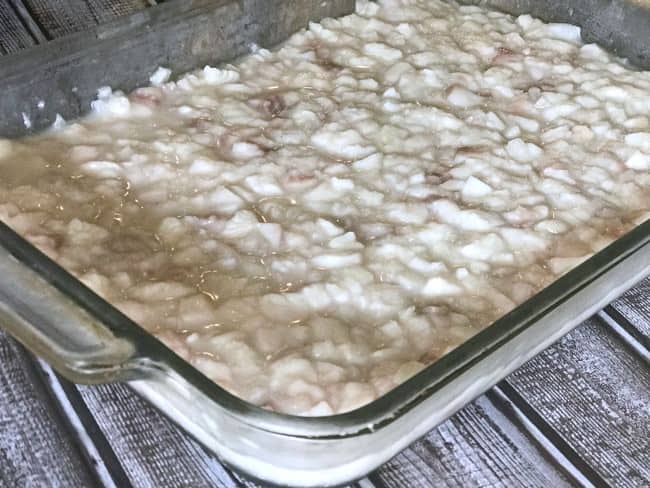 Let it rest for about three hours inside the refrigerator until the fish is cooked with the lemon, it will be cooked when it turns white. You can make this step the night before you' need the ceviche.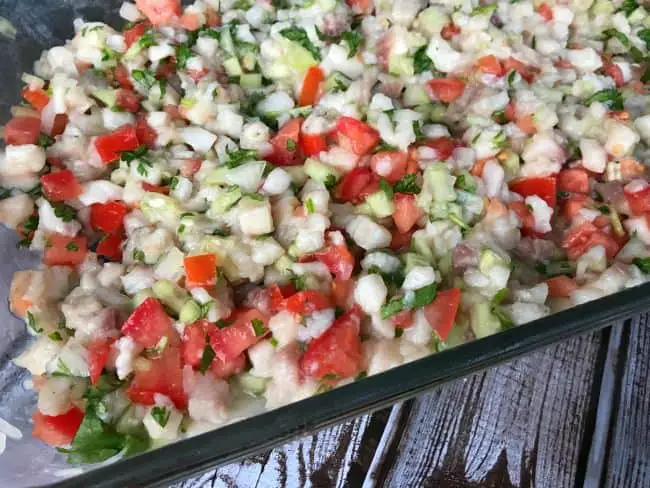 When the fish is cooked, you can add the onion, tomato, cucumber and cilantro; Mix very well, season with salt and let stand for at least fifteen minutes to mix the flavors.
Serve the ceviche with tostadas or crackers and hot sauce (we use salsa Valentina or Botanera). If you prefer, you can add fresh jalapeño or habanero to the ceviche, instead of sauce.
I hope you enjoy my Mexican ceviche recipe!
Buen provecho!