Edward James Olmos, is the voice of Chicharrón, Hector's friend in COCO, who asks him to sing "Juanita". He tells us about COCO movie and the meaning of death.
Disney invited me to the press trip with all the expenses paid.
Edwards James Olmos told us that seeing COCO makes him think of his grandparents, great-grandparents; where we are, where you come from and who made you the way you are.
The actor has spent a lot of time with his family and would like to be remembered for the moments they have spent together, so many different stories but it would be nice to be remembered in a way that empowers them.
I share what he told us in the interview we had with him as part of the press trip #PixarCocoEvent
Look in the blog search box to see our interviews with Gael García Bernal, Benjamin Brat, Alanna Ubach and Anthony Gonzalez. Also, check out all about the music of COCO and curious facts of the film, print coloring sheets, etc.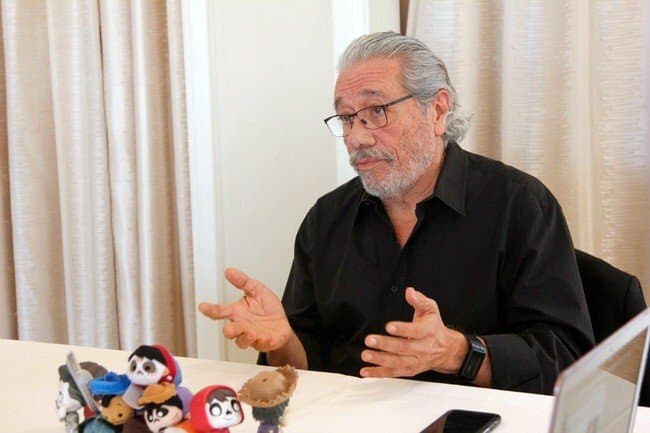 About COCO
The film is very direct in making you feel that the Day of the Dead is a much-needed moment in everyone's life. Everyone has their way of dealing with their past, where they come from; every culture has its own way of doing it and it's wonderful when you learn about it, but this is the first time I've seen it explained so simple.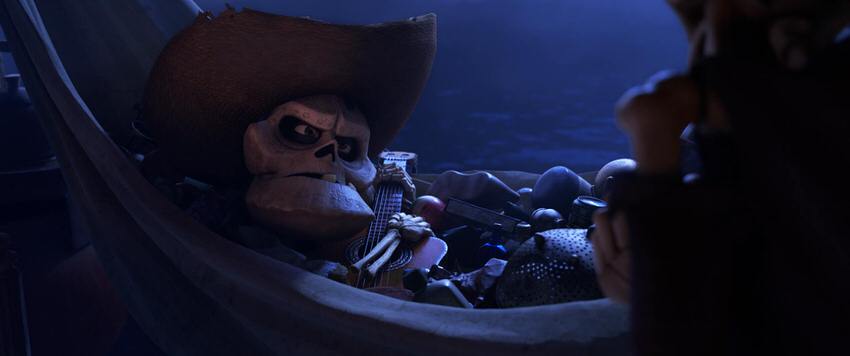 Edwards James Olmos, is the voice of Chicharrón in COCO
He told us that his character is a cameo, a quick appearance, but it's intrinsic to the story, that is, you really realize what happens when no one remembers you or thinks about you anymore. The actor did not have to do any research to do his part, because everything was already written when Pixar invited him to the film. They told him it had to do with family and memories.
About the Day of the Dead
He has celebrated it since he was born, as an integral part of living in a Mexican house. To celebrate Day of the Dead, they visited their grandparents and bisabuelitos at Evergreen Cemetery in East L.A. It was a party, a celebration of life to thank them, for bringing us to this space.
He told us that they were going to the grave, to lay flowers, candles, photos and their food, to sit, laugh and cry. "I take his often to my dad," he said.
The older you are, the more you cry. "The closer you are to the well, the more you understand that life really is and we are all close. That is the reality of life and it must be celebrated."
For people who refuse to watch the film.
He told us that we have the right to defend our culture, because art forms have a tendency to exploit it. We can't do anything with people who don't want to see the film, but if a child sees COCO, it's going to stick to it, in all the way they live.
They're never going to forget the person who took them to see the movie. They'll never forget who they are and where they come from. "My father's already dead and I remember him every day, I don't just think of him, the day of the dead," he said.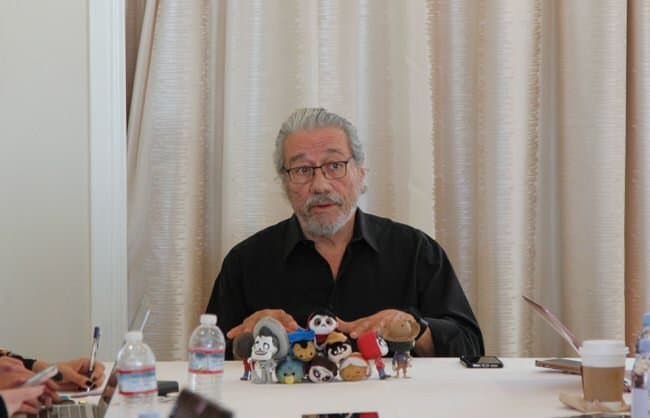 COCO is a film to pass on to generations
Edward James Olmos told us a personal story he had with his grandpa and emphasized that some wisdom can only be had from grandparents. "You have no idea what's going to happen to this movie. Twenty years from now, every Latino family and many other cultures will have COCO in their library and put it every time the kids walk around."
"As with Selena, who is now 22 years dead. What a sad story, a hard movie to watch but what you want to see."
How to avoid being forgotten
You just need to be happy around the ones you love. "I like to remember the fact that I always try to be happy and moving forward, because it's a choice."
He told us that he is grateful that COCO is a piece of art, which is going to go through generations. He said he gives thanks every time he wakes up and when he goes to sleep he feels grateful.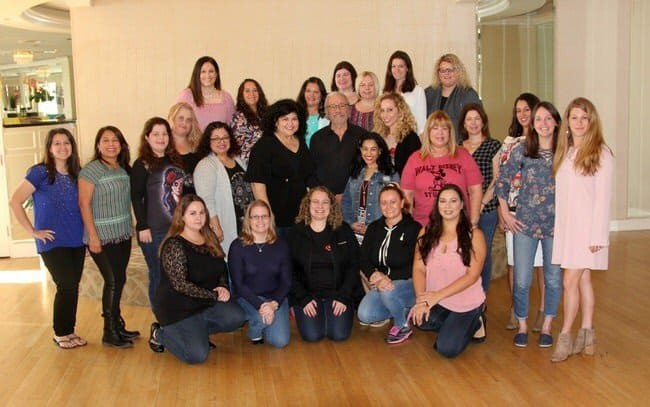 the flyer chancla
It's one of the moments in the movie, which are priceless. In COCO granny, use the chancla flip flop correctly, take it off and the plane. That's how it was when you couldn't catch the kids. Then he tells Miguel, go and get my flip flop. "I almost died when he puts the flip flop in the mariachi nose," he said. "That would never happen, but it's a lot of fun."
It was very interesting the talk with Edward James Olmos, as he said, Chicharrón is a quick appearance, but personally I liked that part of the film, from where they enter that area of the world of the dead, the band music that you hear in the background , the song "Juanita" sung by Gael to Chicharrón, we barely saw the character, but it is important to understand the final death.