You can't go wrong with this roasted pork shoulder recipe. This is great as a main course on your Holidays. Get ready to enjoy it!
This recipe is also in Spanish: Paleta de cerdo rostizada y adobada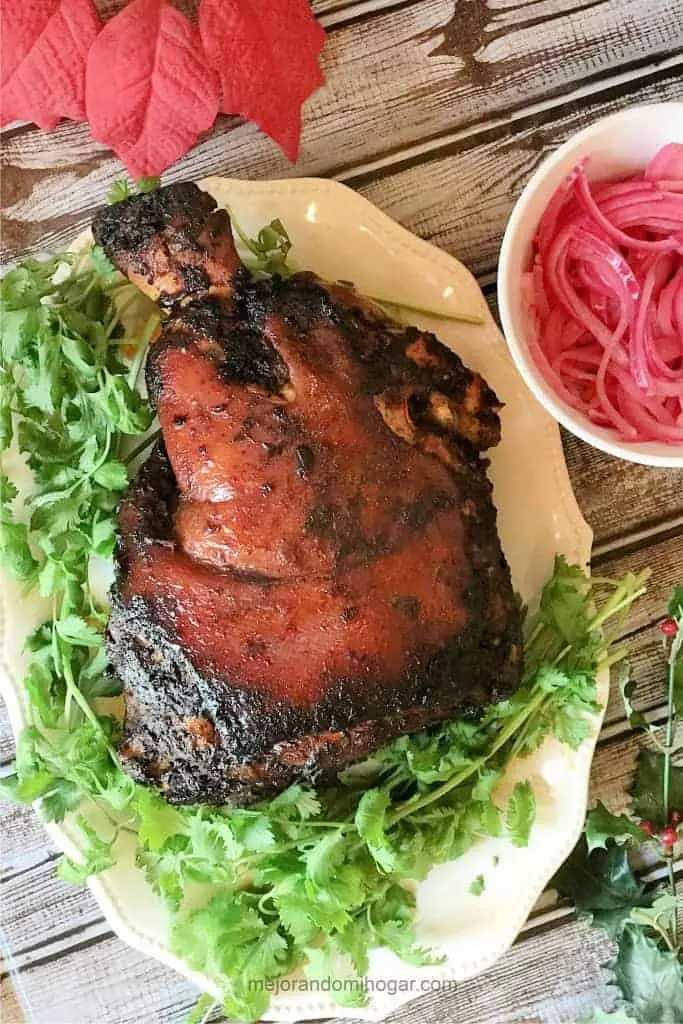 Holidays are coming and it's a good time to get ready with new dishes like this bone-in pork shoulder roast recipe in the oven. You won't imagine the star ingredient of this adobo is Ragú sauce® Homestyle Sauce.
This is part of a sponsored collaboration with Kroger and Dime Media. However, all opinions expressed are my own.
If you follow me on social media you'll need to know what a few days ago I attended #MiKroger Summit. An event for food content creators, hosted by Hispanicize and Kroger, where several Texas bloggers, meet and take a dish to a costume-like meal or "pot luck".
In this event there were new recipes, that each of us cooked and tasted the recipes of this store, they were delicious, you can see all the recipes in CelebraTusHolidays.com, I invite you to visit the Kroger store to prepare your recipes for your Holidays parties.
Enjoy the recipe!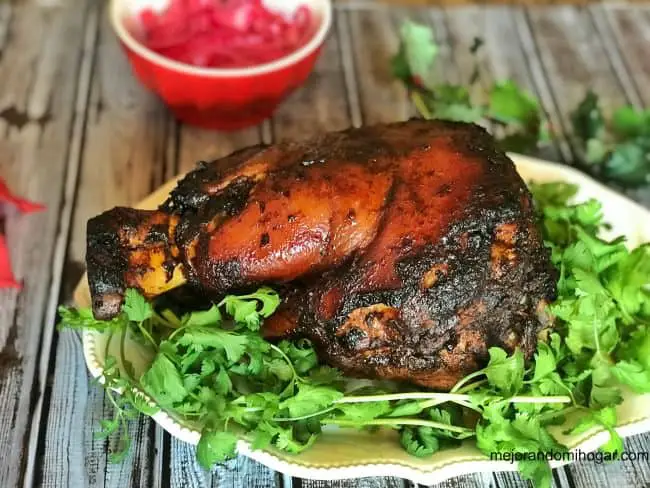 Roasted Pork shoulder recipe
(Roasted Pork with Adobada, Kroger recipe)
Ingredients
1 pork shoulder (4 pounds or two kilos)
6 garlic cloveS
1 small white onion, chopped
6 bay leaves
1 teaspoon oregano
1/2 teaspoon ground black pepper
1/2 teaspoon ground cumin
1 cup of orange juice
1/2 cup apple cider vinegar
1 teaspoon salt
1 large baking bag
For Adobo or Adobada sauce
8 ancho peppers clean and deveined
6 clean, deveined pasilla peppers
1 tablespoon honey
4 cups of water
2 cups RAGU ® Homestyle Thick & Hearty Traditional Sauce
3 teaspoons melted butter
1 teaspoon salt or coarse salt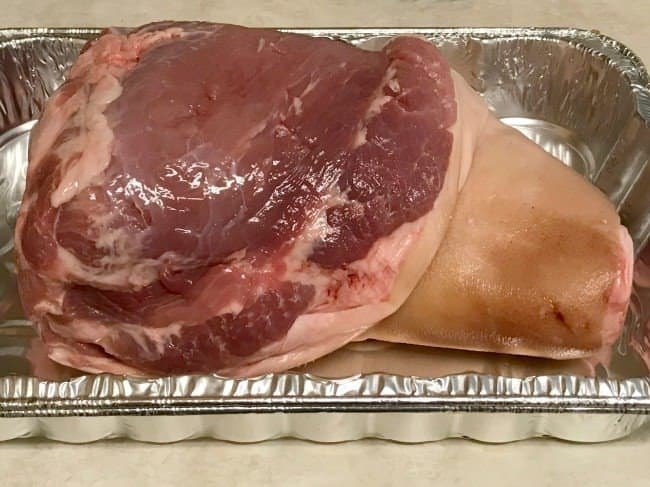 Take the pork shoulder and make some smalls perforations with the help of a sharp knife. Set aside the pork shoulder to rest.
Roast the garlic and onion in a frying pan (or in the oven_.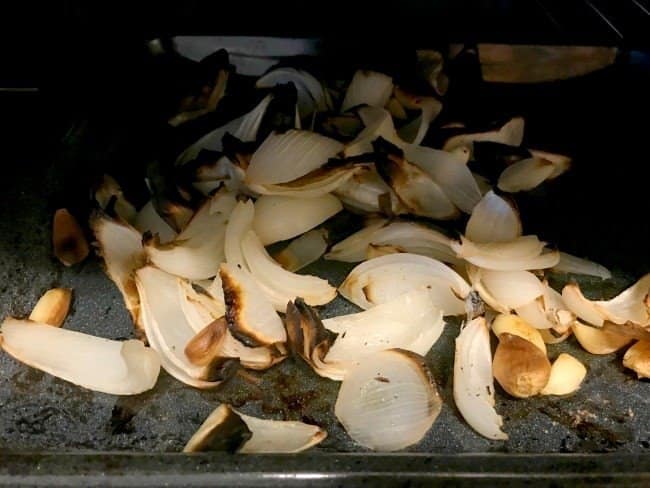 Place the roasted garlic and onion in a blender along with oregano, pepper, cumin, orange juice, vinegar, and a tablespoon of salt. Blend and separate the sauce in a bowl.
For the adobo:
Roast the ancho and pasilla peppers in a comal over medium heat.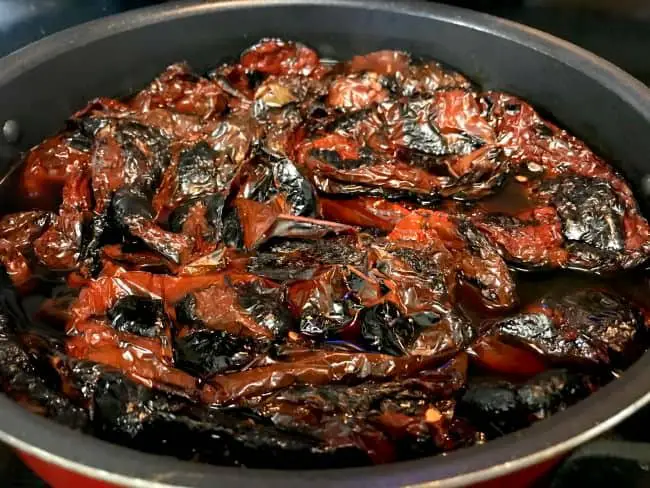 Once the peppers are roasted, place them in a pot with 3 cups of water and cook for eight minutes or until softened. Separate and let them cool.
Heat the oven to 350 o'F or 180C.
Drain the peppers and place them in a blender with two cups of RAGO® Homestyle Thick & Hearty Traditional Sauce, honey, leftover water (1 cup) melted butter, and grain salt.
Blend until pureed.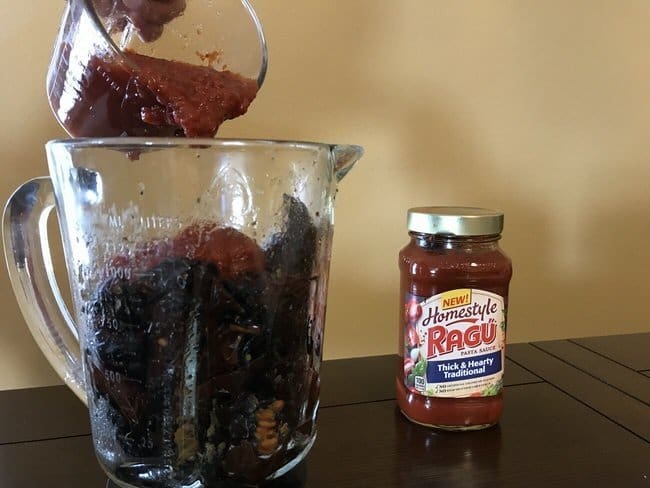 Pour half the marinade sauce over the pork and place the pork shoulder in the baking bag.
Bake the pork shoulder for two hours.
After this time remove it from the oven and baste the pork with its own juice and continue baking for three more hours.
Once the pork is soft, remove it from the oven and let it rest.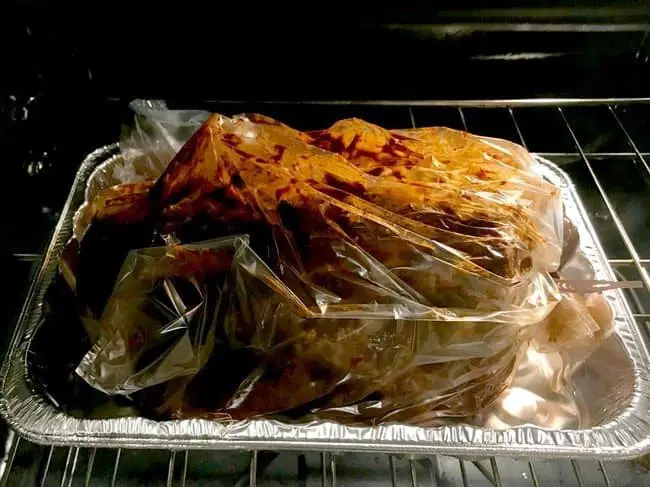 Remove the remaining juice on the baking sheet and mix it with the remaining marinade sauce.
Use this sauce to baste the pork when serving.
Serve warm and refrigerate leftovers.
Check out:
Check out: