Beef tongue in red sauce is a flavorful homemade recipe you can make for dinner. Serve this recipe with rice and beans or in tacos as you prefer!
This post is sponsored by #WeAllGrow Latina Network and Rumba Meats.
Let's celebrate the flavor during the Posadas season, with tasty recipes like beef tongue in red sauce.
Every time I can, I try to get my kids involved in Mexican traditions, and including Posadas, piñata, songs, and other customs that I really miss since we moved to the US.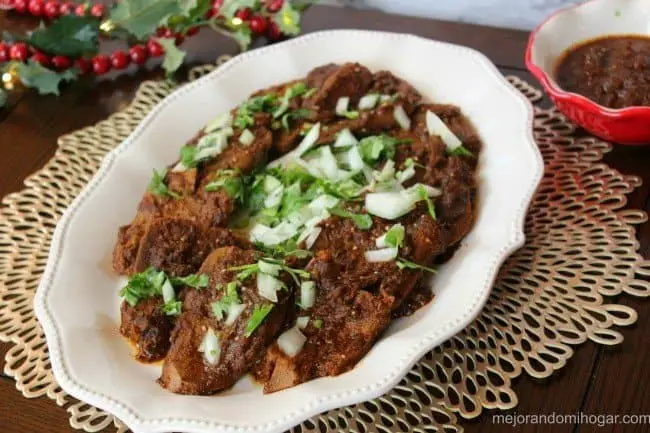 We have always tried to spend these dates with my family in Mexico, but Posadas season is impossible because we are still busy with school.
That's why we celebrate Posadas with our Latino friends in the US and we always try to do something traditional for the children to learn. I love the mix of cultures. This year, we even incorporate the American tradition of wearing an "ugly sweater".
To celebrate the Posadas, Rumba Meats sent gift cards, coupons, and piñatas for my friends and neighbors. They were very happy to receive the presents and they will be able to use them to buy the traditional beef cuts offered by this brand.
Posada season starts on December 16th, in my case, we do the typical singing of Posadas. We also break the piñata and then we have dinner. The kids get their "bolos" or goodie bags with Mexican candies at the end of the party.
We make pot luck dinner ("fiesta de traje"); each family brings a dish to share and that becomes a feast of delicious flavors. This time I prepared beef tongue in red sauce, which my guests loved.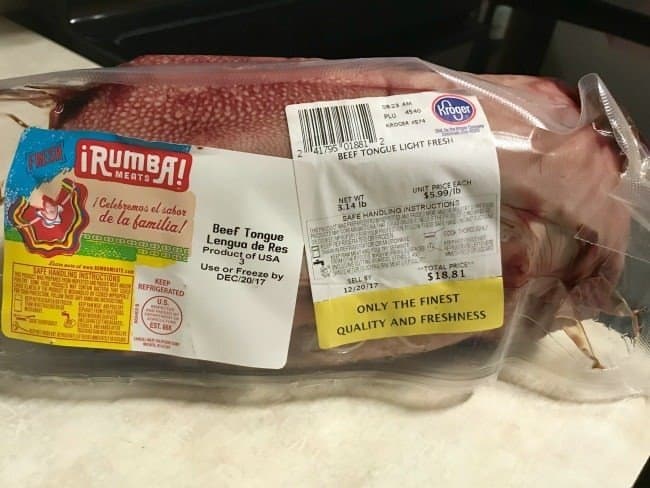 I got the beef tongue at Kroger, from the Brand Rumba Meats. All the meat cuts they offer come in a vacuum-sealed container, so the products stay fresh longer in the refrigerators until you're going to use them.
Rumba Meats offers a great variety of beef cuts besides beef tongue, you can find beef cheek meat, beef cross-cut hind shank, beef liver, beef heart, beef feet, and more.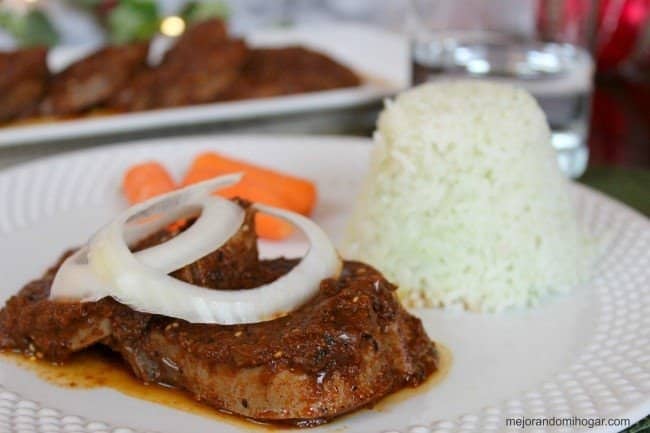 beef tongue in red sauce (chile pasilla)
Ingredients
1 Rumba Meats beef tongue (3 lbs)
4 liters of water tbs
3 bay leaves
1 garlic clove
1/2 onion
1 tbsp salt
1 tbsp oil
1 medium onion, chopped
1/2 bunch chopped coriander
For the sauce:
5 pasilla chile washed and deveined
5 fresh tomato
1/2 onion
2 garlic cloves
1/2 tablespoon ground cumin
Salt to taste
1 cup beef broth (after we cook the tongue)
Remove the beef tongue from its Rumba Meats packaging and rinse under tap cold water.
Place the tongue in a pot along with the 4 liters of water, 1/2 onion, a clove of garlic, cumin, bay leaves, and salt, and cook for two and a half hours.
You can also cook the beef tongue in a slow cooker for six hours in a low heat or pressure cooker for an hour.
While the beef tongue is cooking, soak the pasilla peppers in a bowl of hot water to soften.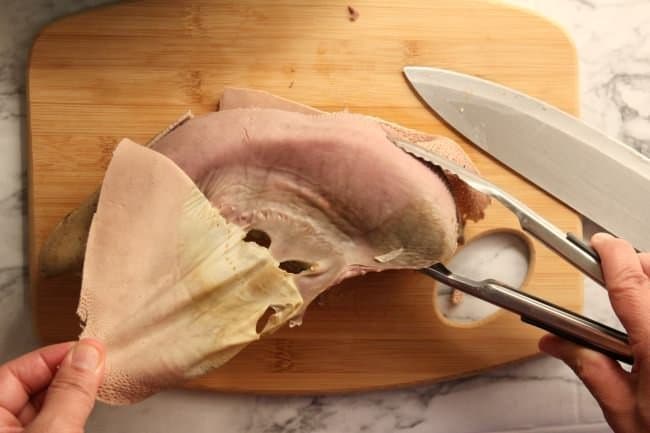 Now, you have to peel beef tongue. When the beef tongue is cooked, place it on a cutting board. Be careful because it will be very hot. Use some tongs to remove the skin carefully.
After removing the skin, cut the tongue into slices about an inch and a half wide.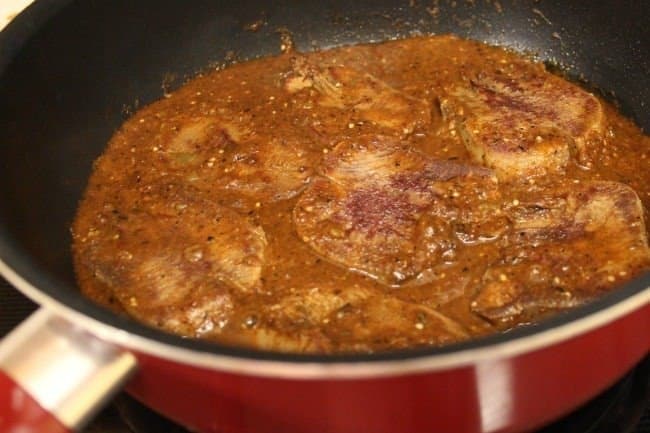 Prepare the red sauce: Drain the chiles and throw away the water. Blend pasilla chile, tomatillos, garlic, onion with half a cup of broth where we cooked the tongue, cumin, and salt.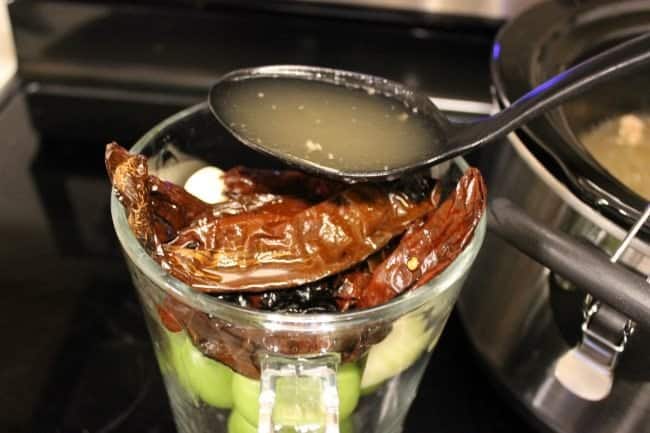 Heat oil in a large frying pan and fry the tongue slices on both sides a little.
Pour the chile sauce over the tongue slices and let it cook for about three minutes over low heat, so that the flavors are mixed.
Serve the beef tongue in red sauce on a Mexican plate and garnish with onion and cilantro.
Place the remaining sauce in a bowl on the table, for those who want to add a little more.
We can serve with a side of white rice, black beans, salad, or vegetables.
Enjoy it and happy holidays!